Cleansing is essential for prepping the skin before applying makeup to create a smooth, even base.
Toner should be selected based on skin type and applied upward to cleanse the face effectively.
Moisturizer is necessary to ensure makeup looks flawless and is applied using gentle circular motions.
The best looks start with clean, adequately hydrated skin that can be achieved through following a good skincare routine.
Having a good skincare routine is essential for applying makeup flawlessly. Without taking proper care of your skin, even the best makeup products won't be able to make you look your best.
A basic skincare routine before applying makeup can help keep your skin looking healthy and glowing all day long.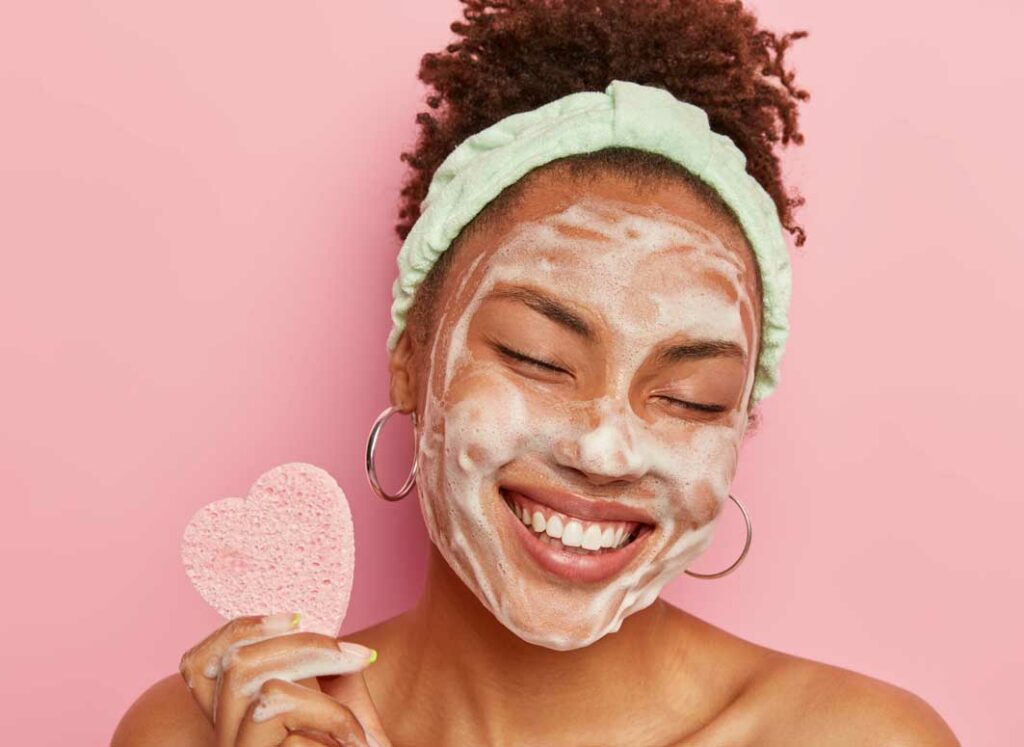 Cleanse
Cleansing is an essential step in any skincare routine, and it is necessary before you apply makeup. When cleansing, use gentle, warm water to activate the enzymes in your cleanser that help remove any excess oil, dirt, and debris, leaving your skin with a clean slate for optimal makeup performance.
Make sure to avoid using hot or cold water as either can cause irritation and/or dryness to your skin – both of which can be exceptionally irritating when it comes to makeup application!
Cleansing helps prep the skin for other products like serums or moisturizers, which are further benefits. In addition, this process can help prevent formulas from grabbing onto dry patches and potential breakouts caused by a buildup of clogged pores.
Here are some tips when using a toner:
Choose a toner based on your skin type.
When choosing a toner as part of your skincare routine, it is essential to choose one that is made for your skin type. For example, if you have acne-prone skin, consider a toner to help clear the pores and address oiliness.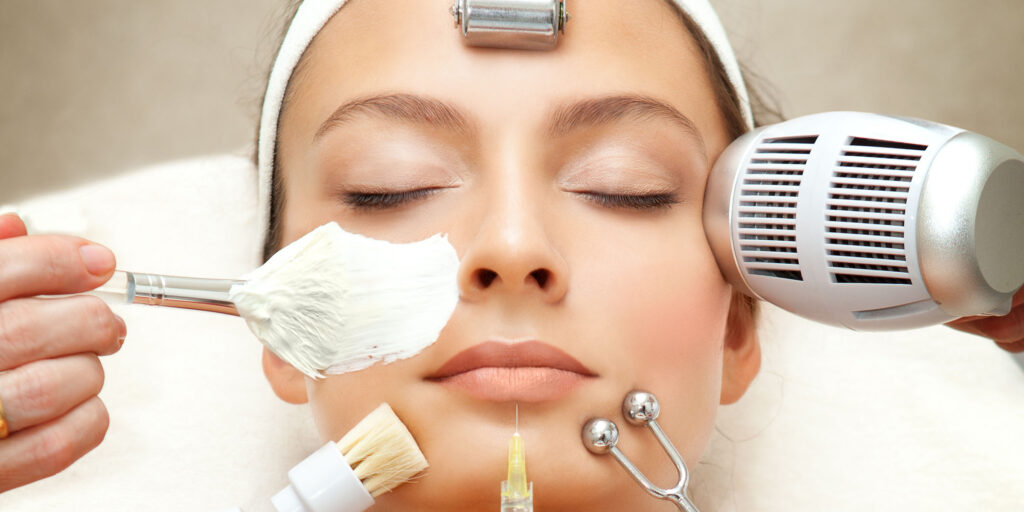 However, those with dry or sensitive skin should pick a product to help replenish moisture and improve hydration levels for a healthier complexion.
Toners are important because they help prepare the skin for makeup by cleaning it well and removing excess oil.
This will ensure that your foundation glides on easily and increase its longevity throughout the day. When selecting a product, look for ones enriched with natural ingredients such as witch hazel, aloe vera, tea tree essence, and rose water that offer cleansing properties and nourishment.
Apply the toner in an upward motion.
Applying toner before makeup is essential to create the best base for any look. Toner helps remove extra oil, remove dead skin cells, and bring the skin's pH back to normal.
Applying upwardly on freshly cleansed skin can also help minimize the look of pores and give the face a smoother texture.
Also, applying your tone this way helps it get into the deeper layers of your skin. This makes sure that all of your skincare products give you good coverage.
Aside from creating a great base for makeup application, toner's proper use helps keep your complexion healthy and glowing while protecting it from damage caused by environmental pollutants.
Moisturize
You should ensure you know what to do when using a moisturizer. Here are some reminders:
Choose the right moisturizer
Moisturizer is essential to your skincare routine if you want to put on makeup. Properly hydrated skin helps makeup go on smoother and last longer, while dry skin can leave the lids looking cakey and cause eyeshadow to appear powdery or uneven.
For optimal results, opt for a lightweight oil-free formula that matches your skin type: dry skin requires heavier creams, while oily/combination needs lighter amounts.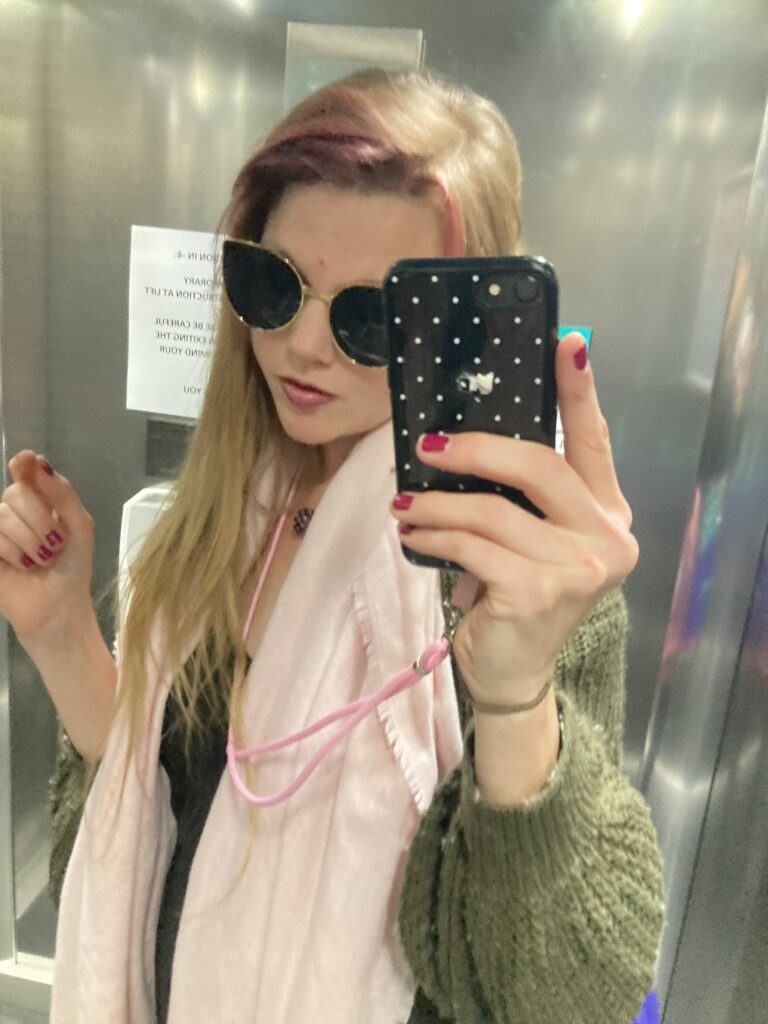 An ideal option is Pixi vitamin C priming oil, which will leave your skin prepped and moisturized but not greasy or weighed down. In doing this, the foundations and other products you use after can better sit in the pores rather than fade away or appear patchy over time.
Apply the moisturizer correctly.
Applying a moisturizer to a healthful skincare routine is imperative for radiant and youthful-looking skin. Use gentle circular motions on your face and neck when applying the moisturiser. This activity helps promote circulation, which in turn improves cellular renewal.
Another benefit of using a moisturizer is that it makes a good base for makeup. Putting makeup on dry skin can make it look cakey or flaky.
In addition, since most makeup contains ingredients that are drying on the skin, such as talc, appropriate hydration reduces the breakout potential from these ingredients.
These are the basic steps for creating a good skincare routine before applying makeup. You can get perfect makeup if you care for your skin well and use good products for your skin type.