Jennifer has created an inspiring and imaginative domain for herself with her edgy, sharp, and irreplaceable ways of creating masterpieces without using technology.
"I totally loved working with Elle! I've done a couple of advertorials for them and the experience was great.

The art director I worked with was fantastic and was able to take all of my rough sketches and create a layout with them, so the final color art was easy to produce."

Quoted by inspirational fashion illustrator Jennifer Lilya, when asked about her working experience with Elle Magazine.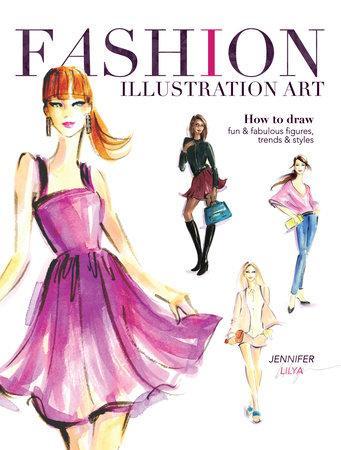 Jennifer can be summed up in three words: Just an independent use of colours, texture, and shades. "Happy, fun and fabulous!" Located in Brooklyn, New York, Jennifer has brought creativity and passion to the world of fashion illustration, showing techniques to create and get to where you want to be in life through hard work and drive.
Continuing her road to success, Jennifer promotes and shares her unique designs, doing all her work in acrylic paint and blank ink; her special touch and texture have brought outstanding praise and success.
I was privileged enough to get an interview with Jennifer herself, telling us the ins and outs of working in the fashion world contacts, talent, and inspiration for her success. I will let Jennifer tell you about her journey to triumph."
Do you have fashion inspirations that you follow or look up to? "I'm drawn to vintage illustrations by Antonio Lopez, Rene Gruau, Joseph Eula, classic pop artists like Warhol (who started as a fashion illustrator-his little shoe illustrations are magnificent!), Keith Haring, and Jean Michel Basquiat (such fantastic colour and texture!).
(Fashion Institute of Technology) I have done fashion illustration since the early 90s after graduating from FIT. Her love for sketching has managed to land her remarkable life-changing opportunities, having worked with magazines, ad agencies, fashion designers, and P.R. firms.
From clients such as ELLE, WWD, Dolce and Gabbana/Swide, Edelman, Stila Cosmetics, Katy Perry, Timex, Travel + Leisure, California Closets, and many more.
I love seeing paint on paper, so contemporary digital art doesn't catch my eye. I enjoy David Downtown and Bil Donovan's work in terms of current illustrators."
You have worked with huge companies, venues, and people. How did you get into the industry? (I.E., connections?)" I attended FIT from '89-'93, and I've been working hard ever since.
I had no connections in the industry; I just promoted the heck of my art throughout the years. But I've discovered that clients hire me because I still do everything in paint and ink by hand.
They love the personality and uniqueness it imparts in such a digital age. I've become successful because I'm stubborn and refuse to work on a computer."

Any words of advice for people wanting to follow your tracks? (What should they do, etc.?) "Practice! Take life drawing and fashion illustration classes, keep a sketchbook to doodle in and jot down ideas.
If you have a day job, you can choose to relax after work, or you can choose to practice your drawing and painting. It's all up to you to do what you love in this life.
You worked with Katy Perry! How was that? What was it you did for her? She was rehearsing in LA while I was painting in NYC. I worked with her stylist, Johnny Wujek, on her performance outfit for the 2010 American Music Awards and another performance outfit for the Grammy nomination's outdoor winter performance.
Johnny had some concepts in mind, and I took some of his ideas and created 5 or 6 different rough sketches for each look.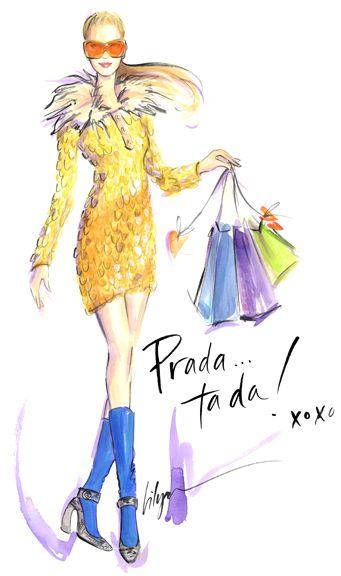 We mixed and matched elements of each illustration to come up with the final designs to send to the team of seamstresses.
It was wild to see my artwork come to life on television! The winter outfit was challenging since we had to ensure she was glamorous yet warm enough to perform.
I solved that problem by creating a cape to wear right before the performance and silvery snowflake gloves that kept her hands warm. Sometimes designs need to be practical as well as ultra-glamorous!
Do you have any upcoming major projects? "Yes, I've got DVDs coming out this month- How to Paint Fashion Illustrations & How to Paint Fashion Faces! I filmed them back in January; I just got a stack of them a few days ago.
I'll be doing a lot of promotional giveaways around them, I appreciate all the online fans who follow my work, so it's fun to give them something back. I've spent the winter writing and illustrating a step-by-step fashion illustration book, which will be out on F+W Media in November.
It will be available in all major bookstores, art stores, and online. I'll post pre-ordering info as soon as I get it! I am so excited about that one."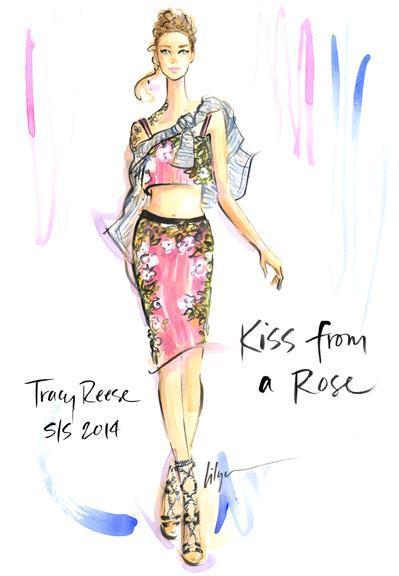 Your illustrations are excellent! You also studied at FIT (Fashion Institute of Technology). Where did you learn how to design like that? "I studied fashion illustration at FIT, but I've been drawing since I was a little kid.
It's just something in me, and I thank my lucky stars each day that I can design and paint pretty things for a living!"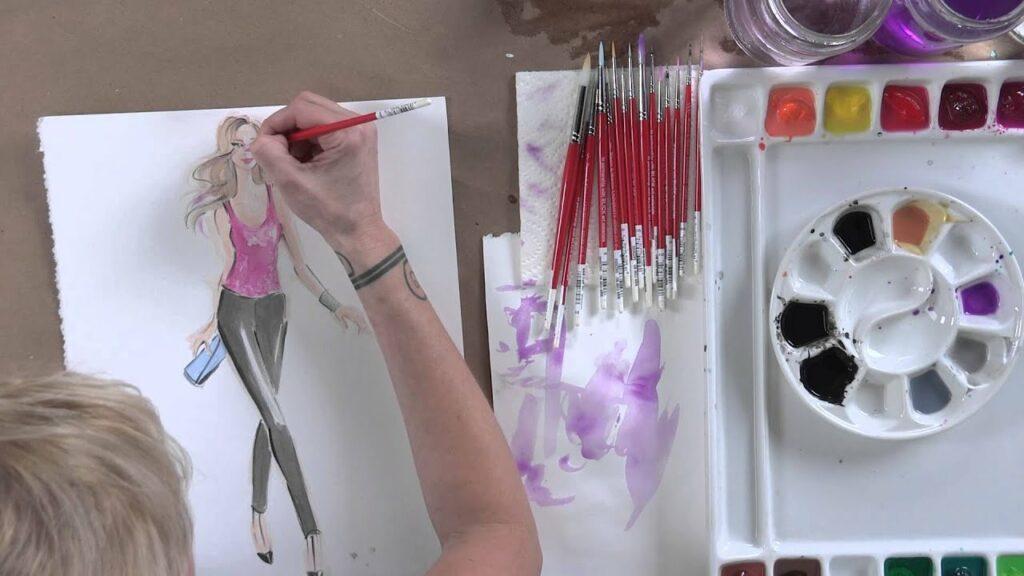 Was the acceptance program hard for FIT? What did you have to prepare? "It was so long ago-I only had to have a good art portfolio, good grades, and write an essay.
I believe it's pretty different now, I took one of my interns to the FIT tour, and it seems much more intense than when I was there—lots of digital requirements would completely change my mind about attending now. 🙂 I applied only to FIT and Parsons and was accepted by both then.
I chose FIT (Fashion Institute of Technology) for its intense drawing and studio painting classes and its greater focus on industry than fine art. I loved it and loved how much better it made me an artist. "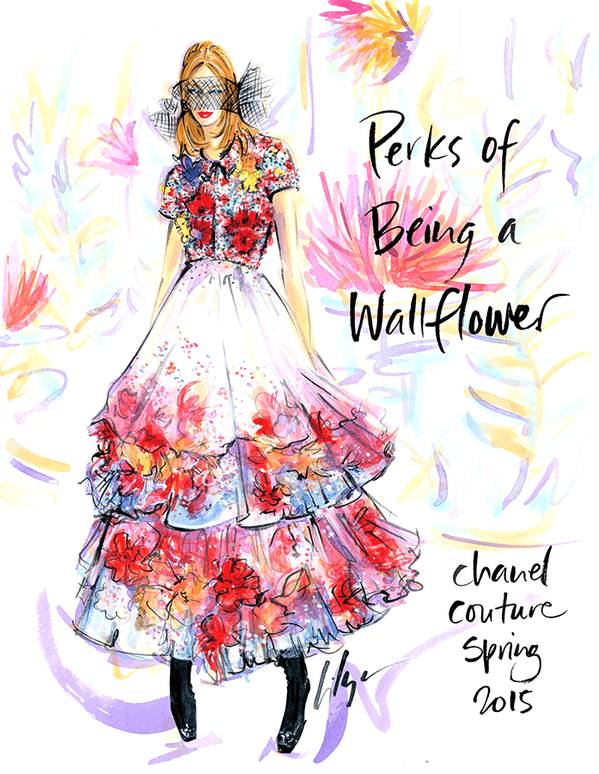 What about the industry and the work you do? What is the best thing about it? "The best thing is that I paint pretty things all day! I get to make my hours, as crazy as they are at times; it's a zillion times better than a 9-5 job.
I get to source inspiration and work with different people, and each job is entirely different. I love my clients and appreciate people who love traditional yet modern fashion illustrations!"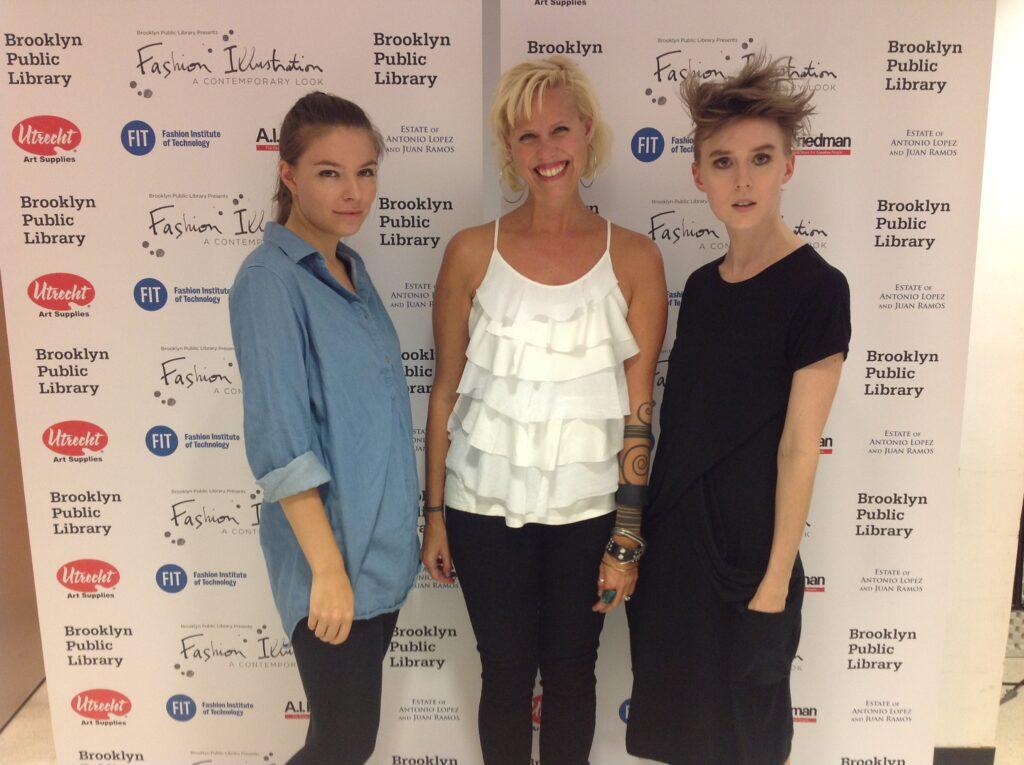 What about the hardest? "Putting in my time! I have to balance and schedule everything the best I can. I try to stagger jobs by a few days or weeks, but sometimes they get delayed on either my or the client's end."
This means sometimes I'll have many projects due around the same time, so I'll work around the clock. "Luckily I have a great studio in my Brooklyn apartment, so I can make teapots to stay up painting all night! I also have to deal with paperwork, contracts, negotiating with clients, and promotion. It's a whole bunch of jobs rolled into one.
I never really stop working since I'm always inspired to paint something or think about updating my social media on the weekend. But there are no complaints other than wanting a tad bit more sleep. But whatever with that- I wouldn't trade this for the world! "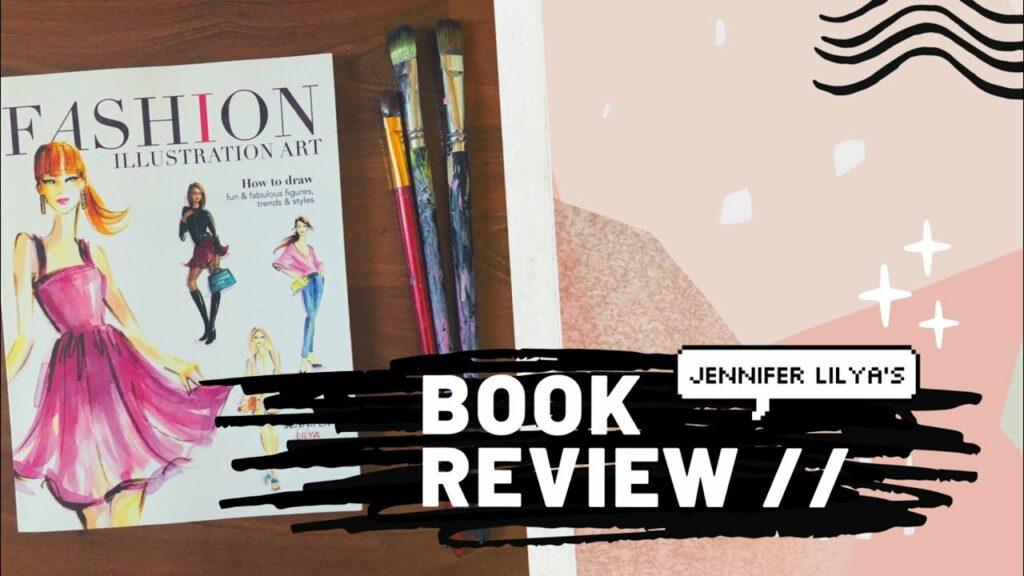 Have you any plans of coming over to the U.K. at all to do projects or work? "Not at the moment, but that could change by getting a fun client call! I'm always up for travelling and working at different venues"
As for illustrators and designers, who are your favourites and why? "I mentioned some of the above, but I'd like to add Eric Erickson to the list of traditional artists and Rene Bouche, Tony Viramontes, Egon Schiele, and Alphonse Mucha.
As for designers, I've always loved NYC, and music-centric Anna Sui, Chris Benz, Stacey Bendet of Alice + Olivia is just amazing, Balmain, Lanvin, Cynthia Rowley & Gaultier."
---
You have it from Jennifer; want to know more or get in contact? Check out her pages with projects, art, designs, and unique crafts use. www.jenniferlilya.com
Be sure to keep your eyes peeled for her latest video on "How to paint fashion illustrations & how to paint fashion faces" That will most definitely be on my wish list!