We're back with another must-see YouTuber channel interview featuring YouTube's top gamer, Neeb's gaming.
Starting it all, Brent Triplett – (Neebs) is better known for the highly tall tree he created in Minecraft. The popular Bryan Mahoney — (Simon) couldn't get off the horse forages in Minecraft.
Nate Panning — (Doraleous) best southeastern boom operator besides landing acting roles in many films and T.V. Shows.
Tony Schnur – (Thick44), i.e., answering outstanding team questions! He has a career as a voice-over artist and has rapidly turned into doing on-camera roles, with such significant credits as Dawson's Creek, One Tree Hill, and Under the Dome.
And last of all, Jon Etheridge – a writer, voice actor, artist, animator, and producer on many animation websites.
The squad of 5 best play sharing, tips, and tricks in the world's youtube video game channel. In 2018, they partnered with CAA and added Neebs Gaming to their growing game developer roster, which was announced in December 2018—a developer squad of five voice actors, comedians, and animators. They're playing Battlefield 4, GTA, Minecraft, and new releases.

Bring class comedy and relationship sharing, which will leave you in stitches. I'm mad about these games that they play. Neebs created the animated fantasy parody Doraleous & Associates and a feature-length animated film called Moonstone, digitally downloaded.
The guys also worked as voice actors in the Battlefield franchise, the Indie hit Subnautica, and the long-running YouTube series, Finished, furnishing animated parody endings for classic movie pictures. Hence their videos' unique cinematic features.
(Thick) it took the time to answer several questions for those who spoke to the team about "Neebs Gaming," tricks, and banter. So let's get started!
Thanks so much, Tony, for taking the time; you must have lots on. What would you do if you didn't do this? "I would want to be a college or NFL football scout. I played football for many years, and it still has a pretty special place in my life."
Ah nice, what is the best comment you've ever received? "That I'm not as short as Neebs has made me out to be. Or anytime someone says that we've gotten them through tough times. It's honestly the best part of what we do. "
I can imagine that's super powerful, as well as what you do is make people laugh and learn! How did you come up with the name? "Neebs Gaming came from a character in our animated series Doraleous & Associates. Neebs who ,Brent played, had such a similar tone to The Noob from Battlefield Friends that we felt it fit pretty well."
What about out of all the games you've played, what do you rate the best? (Hard I know) "There's so many, but Bad Company 2, Final Fantasy 7, and GTA San Andreas were my favorites. "
Who is your favorite YouTuber, and why? "How It Should've Ended always has me laughing. Solid content!"
What is the best piece of advice you could give a newbie? "Have a vision for what you want to do, be consistent, and deliver with quality. "
Sweet, how long would it take you to edit, play, and create one video?" It takes about a week on a cinematic video."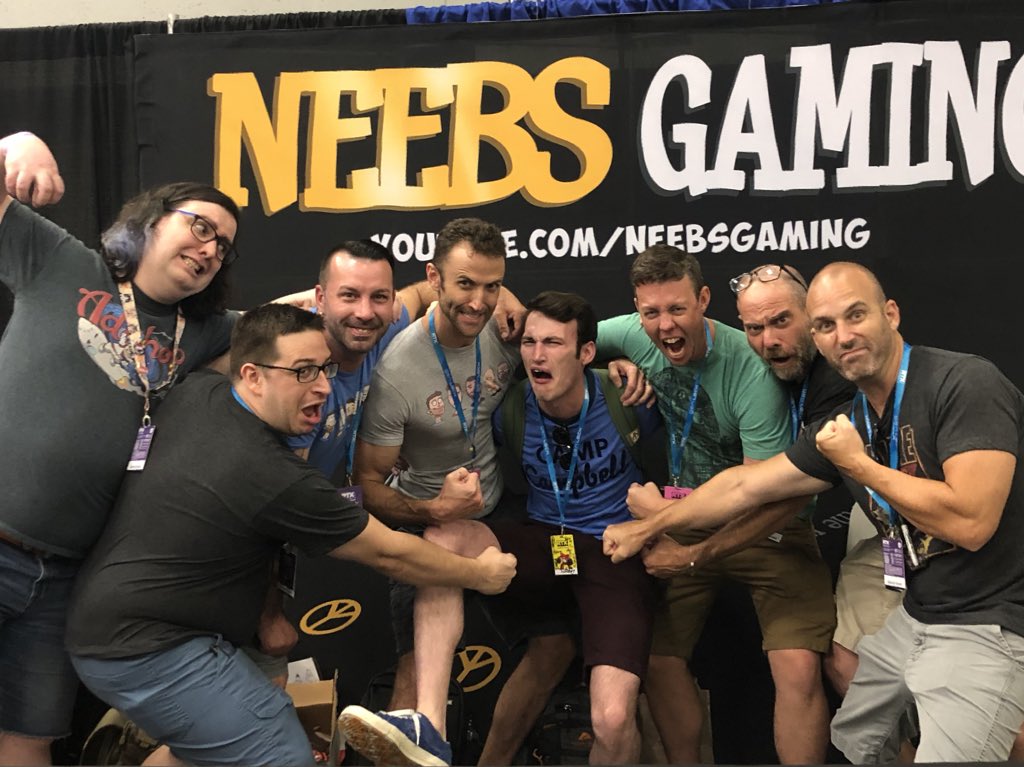 Do love the audio in the clips as well as the screenshots. Have you a favorite?" Right now, our new animated series Duty Calls is my favorite."
So a fun little question for you all: What would you be if each of you were an animal? "Neebs would be a gazelle, Simon an orangutan, Dora would be an Octopus, Appsro would be a raccoon, and I would be an elephant. "
Haha, love it; what made you start this channel? "We just enjoy making our content, telling our own stories, and making people laugh."
What's next up for you all?" More animation, can't tell you what it is but know there will be more." Excellent, thanks so much for taking the time! I can't wait to see more you have in store. However, a lot of your stuff I can re-watch.
Having recently released the Call of Duty Warzone Animation: Duty Calls – No Trophy Vehicle, they have so much action going on! Let me know your thoughts on your favorite videos! Check out some of their videos and subscribe if you haven't.
They also have some fantastic merchandise to check out here!