First and foremost, I must state that Dacian's most recent EP was released two months ago; now, Mr. Rock N Roll, Young Punk!
His music is professional and radio-ready. I was able to catch up with this talented musician to ask some excellent questions about life as an upcoming musician, how he got to where he is, and what 2020 has in store for him.
Thank you for taking the time; you must be busy with your latest EP!
But let's jump in… What do you enjoy most about being a musician?
"To be quite honest, there's so much that comes with being a musician. I would say MY favourite part is the ability to express myself and my emotions through my work. Being able to connect with people personally and know that "hey, this journey you're going through in life, you're not always alone, even though the most difficult days."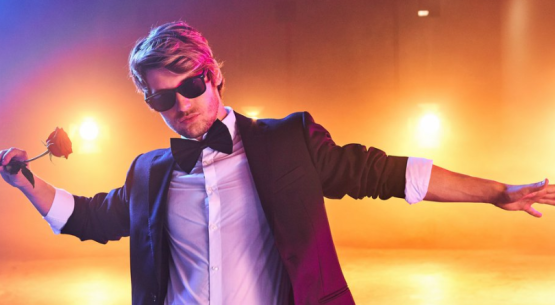 I couldn't agree with you more! What inspired Young Punk, Mr. Rock N Roll?
"Funnily enough, this was a short story I came up with lying in bed watching the Godfather one day. I was thinking, what if I made a badass rock n roll song about a young dude in the 30's or in his 30's? trying to escape his estranged mafia lifestyle and be able to experience a normal life."
Ahhhhh! That's awesome, so what about who your influences are?
"Ah, I love it when I get asked this question, This is always such a pain in the ass to answer. There are so many amazing and talented artists out there that I draw influence from. I'd say my personal favorites are Frank Sinatra, Johnny Cash, Michael Jackson, Elton John, Panic! At The Disco (Brendon Urie is a monster) Queen, Motley Crue, Fall Out Boy, The Cure, The Killers, My Chemical Romance, New Order, Depeche Mode, Blink 182, The Offspring, and so many more but those are a few that helped shape some of the style I'm gravitating towards."
I can imagine. Such a good mixture and you can tell from your music too! What first got you into music?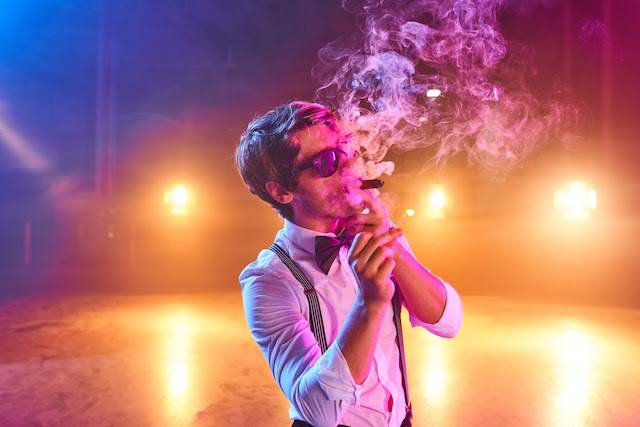 "I was bullied a lot as a kid, I'm not going to lie. At times, i would just lock myself in my room for solace and to escape from everything. I found myself watching music videos of bands on Youtube and me envisioning in my head what it would be like to be just like them. Most notably, I found myself within the Punk genre."
Sometimes it's a pain that causes the magic. I know a lot of individuals who can relate to and appreciate your words. What was the first record you ever bought?
"I remember this like it was yesterday. I was about 12 years old. I walked into Barnes and Noble with a grin smirk ass and cocky attitude, since I was a rebellious middle schooler without my mom present. I went straight to the music and CD section. I wasn't huge into Rock N Roll at this time, but I did like a few radio songs. I came across Switchfoot's Learning to Breathe album and I remember I absolutely loved it. Granted, my music has slightly changed, but i still dig those guys."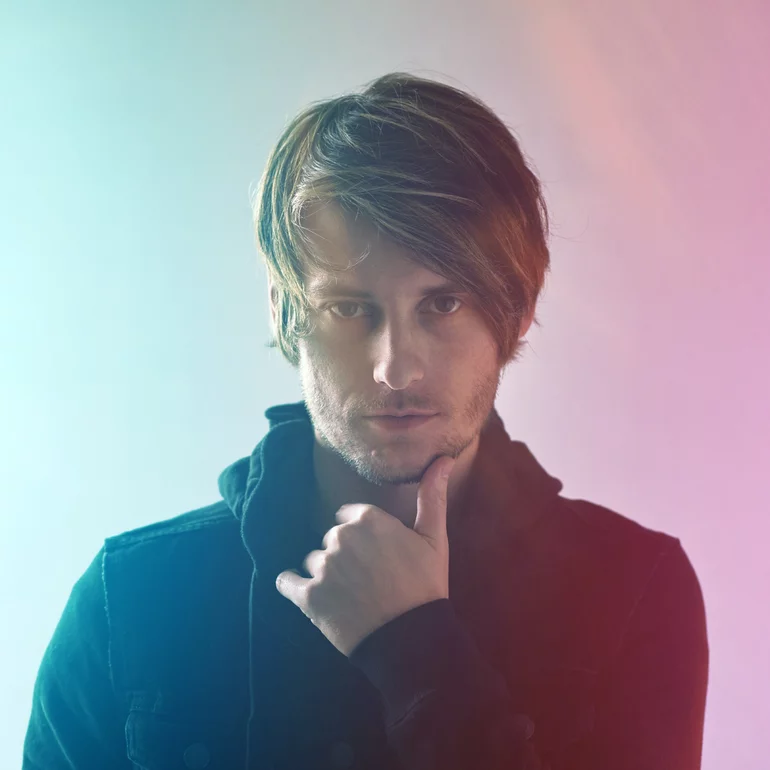 Who would you most like to collaborate with?
"Another tough question. I'm starting to think you get joy of me trying to trip over my thoughts here? Let me put it this way, If I could collab with Elton John I would die a happy man. Either that or Brendon Urie. Dude is an alien."
What is your favorite song to perform?
"I only have two singles out currently until the release of my debut later this year. But out of them I'd have to pick "Young Punk, Mr. Rock N Roll" due to the rebellious nature of the song."
What's a fact about you that nobody would guess?
"I'm Romanian. I speak fluent Romanian and English."
Oh wow!!! That is awesome!!! What was the first concert you've ever been to?
"All Time Low/Metro Station in some dinky ass bar with 80 people back in 2008."
What is the best advice you've been given?
"Stay humble, stay strong, stay hungry. The music business will eat you alive if not. – Jeremy Lenzo" Mayday Parade"
If you could change anything about the industry, what would it be?
"There's so much wrong with the industry in general. I would say a lot. The problem is that an influx of young artists is coming out daily, and the market is oversaturated. It's hard to stand out. Even though they may have talent, it's hard to sift through all the noise.
You have to stand out. I suggest a platform for all unsigned musicians to sign up, put up demos, and update their information on there. It shows, # of records sold, # of fans downloading music, and their most recent and most notable achievement. That's what labels care about."
It's always a tricky question! What's next for you?
"Releasing my debut album is number 1 priority right now for me. I just wrapped a music video shoot for "Young Punk," hoping to get it out before Spring Break. After the album hits, I'm looking to put together some shows in the US."
Now for a few fun questions!
What was the best trip you ever took and why?
"Prior to being a solo artist I was playing in a rock n roll band and we used to tour quite a bit. We came across some weird ass places in the midwest somewhere in Wisconsin. One of these was the so-called "cheese castle." You're probably asking, what the hell is a cheese castle? Well dude, it's exactly what you think. Only when you go inside, everyone wears hats made of cheese. It was pretty awkward, but fun nonetheless. "
Hahaha! That's amazing! If you were an animal, what would you be and why?
"I love your obscure questions. I would envision myself as a fox. Reason being. I'm a sly asshole. Cunning to say the least."
Ohh nice choice! What always makes you laugh?
"Not gonna lie, I'm pretty eccentric. I like to laugh at the weirdest situations. Like this one time i was riding on the New York Metro, and this old lady in front of me ripped a giant one. I was right behind her and that was one ghastly smell dude. She turned to me and with a dazed look on her face, she said "whoopsie" That got me good."
Haha, oh, do I know the little things in life that go a long way! Thanks so much for finding the time; it's been extraordinary to interview you.
Very well done! A+ material here that commands applause! You have something here. Check out what Dacian is up to via his links and check out his hits; you won't want to miss this if you love the whole rock and roll vibe.
Check out his other EPs and what he is up to; get down with his rock and roll style of music and lyrics. Going places, and we can't wait to see where your creative path takes you!