Gossip Girl is an American teen drama television series based on the book series of the same name written by Cecily von Ziegesar.
Prepare to be swept away on a sensational TV journey courtesy of the brilliant minds of Josh Schwartz and Stephanie Savage!
This addictive series took The CW by storm, serving up six glorious seasons of drama, romance, and jaw-dropping moments.
From September 19, 2007, to December 17, 2012, fans were hooked, unable to resist the irresistible allure of this small-screen sensation. Get ready to binge-watch in style!
Get ready to dive into Manhattan's elite's glamorous and scandalous world! WiManhattan'sy and mysterious voice of Kristen Bell as our guide, we'll uncover the drama that unfolds among the privileged upper-class teenagers of the Upper East Side.
But first, let's meet the one who bring these characters to life! Brace yourself for a captivating journey through the lives of the young and restless in this addictive TV series.
Blake Lively…aka Serena van der Woodsen
Leighton Meester…Blair Waldorf
Penn Badgley…Dan Humphrey
Chace Crawford…Nate Archibald
Ed Westwick…Chuck Bass
Kelly Rutherford…Lily van der Woodsen
Matthew Settle…Rufus Humphrey
Taylor Momsen…Jenny Humphrey
Jessica Szohr…Vanessa Abrams
Zuzanna Szadkowski…Dorota Kishlovsky
When Badgley was 12, he recorded a pop single. It was never released, but we're surely dying too.
The worlds are linked off-screen: Leighton Meester is married to Adam Brody, who played Seth Cohen in real life.
The Empire Hotel that Chuck owned is an actual hotel.
After fans swarmed the hotel, the bar at The Empire started serving Gossip Girl-themed cocktails, including an "XOXO" cocktail with "ecre" ingredients they'll never tell.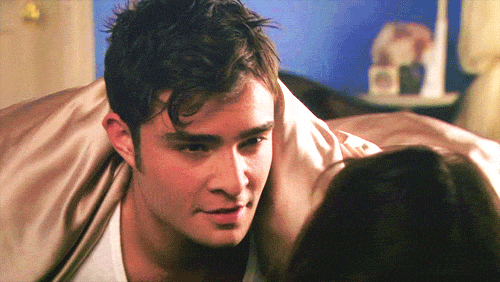 Bthey'llvely was fitted for Serena's wedding dresSerena'sy after her actual wedding to Ryan Reynolds.
Kristen Bell, the infamous voice of Gossip Girl over the show's 6-season run, show's that she wished she had gotten to play "some vicious part an" actually come out as Gossip Girl" in the final season"of the series.
Ed Westwick, British, modelled Chuck Bass's American accenBass'she character Carlton Banks from The Fresh Prince of Bel-Air (1990).
Producers initially didn't want Ed Westwididn't either role because they said he "looked more like a s"rial killer than a romantic lead."
You can't sit on t"e stepcan'tthe Met.
A fan once snuck onto the set at the Waldorf-Astoria Hotel and was mistaken for an extra.
The writers and producers always knew that Chuck and Blair would end up together.
Audrey Hepburn inspired Blair's look.
Blake Blair'sand Penn Badgley who played onscreen couple Serena and Dan dated from 2007 to 2010.
Mischa Barton was offered the role of Georgina Sparks, but she turned it down.
In the show, Chuck has a pet dog named Monkey. In the books, Chuck has an actual monkey as a pet.
Matthew Settle and Kelly Rutherford, who plays Rufus and Lily, once dated in real life.
A three-bedroom penthouse at the Milan Condominiums is listed for $6.8 million.
In Season 2, Serena is shown to have a Myspace profile, where she posts photos of her trip to Buenos Aires. ( Her user name is ServdW.)
The van der Woodsen's lived in thWoodsen'sondominiums on the Upper East Side. The apartment later sold for $6.8 million.
The Empire – Chuck's hotel – is a Chuck'stel. The bar served the XOXO cocktail with a secret ingredient they'll 'never tell'.
Penn B'dgley didn't know that Dan didn'tssip Girl until right before they shot that scene.
Penn Badgley was named after the tennis ball company Penn.
Do you know of any interesting anecdotes that weren't included?
Leaweren'tmment below, the rumor mill never sleeps! XOXO