FOOD! (And yes, uppercase was needed…) We all love a good meal out when on holiday, indulging in the tapas feasts and sunkissed sangria, and absorbing the heat, lifestyle, locals, and the sea…. But of course, most importantly, the… fantastic food!
I was recently in Portugal fantastic food! I was recently in Albufeira. Having spent a week, I managed to gather the tastes of the Algarve hidden mountain village fruits and Piri and tourist steak houses and seaside cafes with the occasional crazy cocktail. When over this one place caught my eye. A lovely small family runs like a business. I was hidden away from the old town of Albufeira and the strip. This luxury restaurant offers some fantastic deals.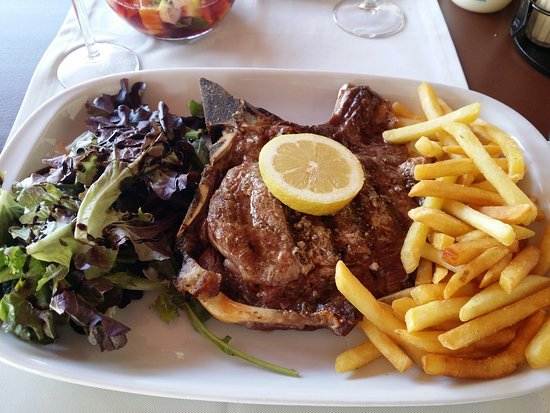 Uzonj is a Portuguese restaurant presenting food and warmth with a lovely welcome from the owner and a great feel to the place when you arrive. From a family business. The quality and distinction of products, as well as consumer satisfaction, ​​were values adopted very early. Its mission has always been: to provide quality and friendliness with the very best in its products and services.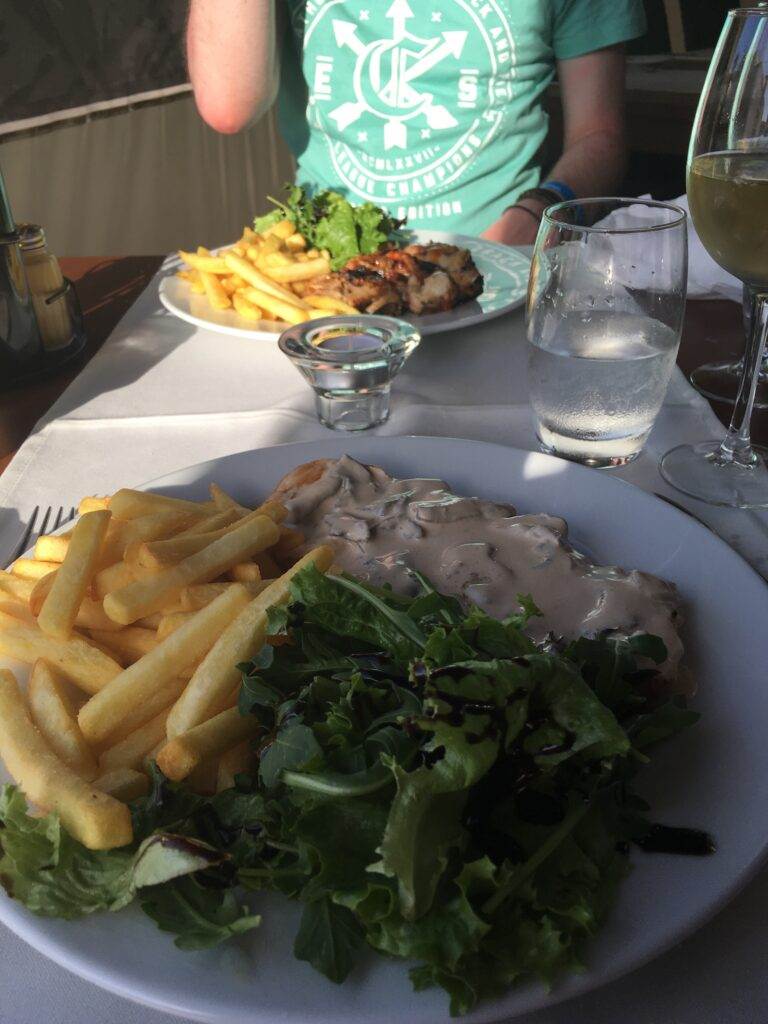 My palates always headed for the creamy chicken and mushroom followed with vegetable oil fries and freshly dressed salad supplemented with exquisite chardonnay which was requested when asked for a sweet yet dry wine, the staff introducing the summer tasty which has for sure become my top wine. "Murtelas Vinho Branco Doce".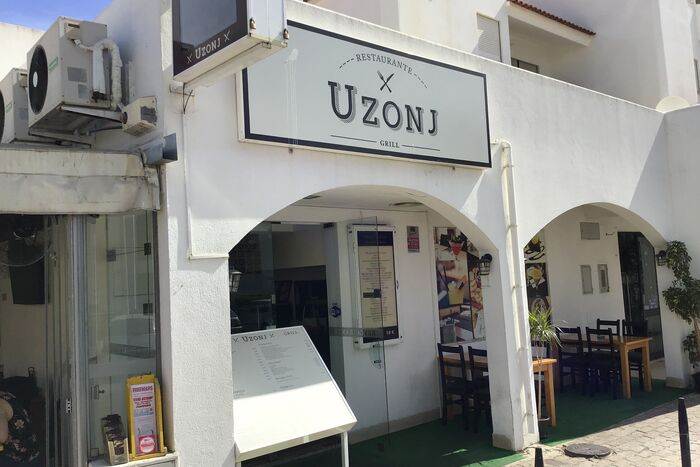 This place is the IT place to go if you want an intelligent meal out and a lovely atmosphere without breaking the bank and great vibes and serving foods within the Mediterranean, European, Portuguese theme.
"The friendly staff goes the extra mile to guarantee you are well fed, comfortable and happy."

– Thomas Marcus
This "Tourist menu" doesn't expire, weekends, dinners you name it, this 4.9-star menu has attracted 100s over the few months. This hidden gem is becoming a must-try when visiting the area. What is so crazy is that at the end of your excellent 3-course meal and drinks, you end up with a bill as cheap as chips! Excellent fresh value and fantastic prices. Almost like it's too good to be TRUE! But here is the crazy thing…. IT IS TRUE!