If you watched either of these teen dramas, which premiered in 2003, you might recall the constant torment of deciding whether you were team Marisa and Ryan or team Luke and Payton.
High schoolers, love triangles, condescending parents, and pills are all staples of both shows. There may be a resemblance between these plots and…
I can't stop re-watching these shows even after they've been on the air for over a decade. Now, what were your tv craving?
1. They both had top lead hotties everyone wanted to date with a bad boy husky side…
2. Not to mention the geeks we love!
3. Shocking deaths that left us speechless.
ONE TREE HILL
In the school, Dan Scott shoots his brother Keith Scott.
4. Gun dramas!
THE OC
Luke is at a house party when a friend of Ryan pulls a gun out… what happens next is a shock!
ONE TREE HILL
Chase's ex-wife passed away, and an imposter looking like her decision to make his life hard without her in it…
5. Fashion inspiration divas
THE OC
These two OC girls love high-class shopping and fashion shows.
ONE TREE HILL
Brooke started her fashion label at high school, which boosted her creative career of "Clothes Over Bro".
6. Unexpected couples (Which we LOVE)
THE OC
Taylor and Ryan, she's had her eye on him since day one, the season. 7. They officially get it on!
ONE TREE HILL
Hayley and Nathan starting off tutoring the joke innocent Hayley doesn't want to betray her trust in best friend, Lucas Scott. But teaching turned into tingles.
7. The evil parent
THE OC
Marissa's mother, Julie Cooper Nichol. Wanting what's best for her daughter but is also a self-centered upper-class lady with her eye on money and spas.
ONE TREE HILL
Dan Scott having basketball on his mind impregnating two women and selfish. He is the top of the evil parents.
8. There is always a bar/club where they all gather for more drama.
THE OC
The bait shop, where all the bands such as, The Roonies, Death Cab for Cutie and much more…
ONE TREE HILL
Welcome to Tric, a club venue that was started with Karen (Scott's mother) and Peyton, to bring new talent and up-and-coming talent to Tree Hill.
9. The cheating scandals
THE OC
Julie is married to Caleb but starts an affair with her ex-husband.
ONE TREE HILL
Brooke and Scott were dating (which we loved!).. Until he went behind her back and had a moment of ongoing feelings for Peyton and things got heated…
10. The lying friend… (Stalker)
THE OC
Marisa met Oliver Trask in therapy; clearly, meeting someone in the situation didn't work out too well… he ended up falling deeply for her. affecting Marisa's friendships and relationship with Ryan.
ONE TREE HILL
Derk, Peyton's (thought brother), turned out to be a stalker who watched her YouTube channel.
11. The secret sibling dramas
THE OC
Lindsay Wheeler Gardner is the half-sister of Kirsten Cohen and Hailey Nichol and the love child of Caleb Nichol from an affair with his secretary, Renee Wheeler. She began a romantic relationship with Ryan Atwood before the truth was revealed. She also once went on a date with her soon-to-be half-nephew, Seth Cohen.
ONE TREE HILL
Peytons real brother after the whole Deryk situation, Derek Sommers was a US Marine and the half-brother of Peyton Sawyer. He helped her overcome her feelings regarding her attack by Iain Banks, who posed as him in order to gain her trust. He eventually forced Peyton to deal with her problems and the two formed a close relationship despite his sudden departure when his duties as a marine called him away from Tree Hill.
12. Going off the rails
THE OC
From stealing, skipping school, anti-social drinking and overdose… need i say more. First, Marissa's father, Jimmy Cooper, was caught committing fraud and eventually went bankrupt. Later, Marissa discovered that her boyfriend, Luke Ward, was cheating on her. During this time, she began to abuse drugs and alcohol and collapsed while she, Summer Roberts, Ryan and Seth Cohen were on a trip to Tijuana.
ONE TREE HILL
Nathan was at the top of his game with basketball and massive contracts. Until he got into a fight which involved him being flung out through a window, making him wheelchair-bound.
13. The fame game, rising stars and talent troubles.
THE OC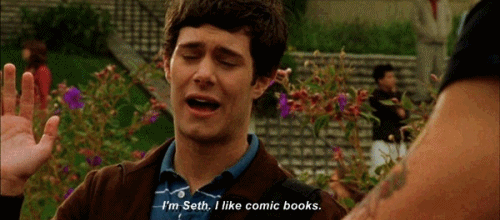 Seth Cohan's career begins with his comic books and publishers.
ONE TREE HILL
Halo – Hayley James Scott
Haley decides to follow her dreams and leaves on tour with Chris, leaving Nathan behind.her first priority is always her family. She did, however, have her own dreams to follow and wanted to pursue her music interests, but found it difficult to balance being a mother to her children and following her dreams, as well as her husband's life and constantly changing careers and moving.
14. Unexpected pregnancies
THE OC
Ryan went back to Chino because he wanted to make sure the baby was raised in a normal family. Ryan worked construction and lived with Theresa in Chino as they prepared for the baby, but Theresa felt something amiss.
ONE TREE HILL
Hayley and Scott have a baby! Haley finds out that Nathan has been accepted into Duke as Haley reveals that she is pregnant.
15. The hot romantic kiss scenes
THE OC
New Year and Marisa is at Oliver's penthouse, having had an argument with Marisa, Ryan decides to not attend, till something changes his mind with the romantic countdown…
ONE TREE HILL
Lucas realizes Peyton is the one… 16. Always one ditzy girl with an attitude we just love though!
THE OC
ONE TREE HILL
17. The randomly funny character that pops up now and again
THE OC
Che… AKA Chris Pratt playing the funny hippie college student.ONE TREE HILL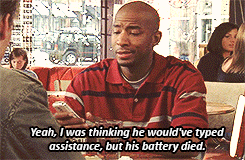 Good old Skills, his laughable lines and chilled times.
18. There is always a rabbit!
THE OC
Meet Pancakes The Bunny Summer saved from the science lab.
ONE TREE HILL
19. Super heartbreaking moments that makes us think about our love life…
THE OC
Seth displays his love for summer.
ONE TREE HILL
Brooke and Lucas.
20. Always that spoiled slutty sister.
THE OC
ONE TREE HILL
22. Artist decorating/ painting…
THE OC
ONE TREE HILL
23. Band prompting
THE OC
Death Cab For Cutie
ONE TREE HILL
24. Lots of catfights
The OC
ONE TREE HILL
25. Lots of boy fights
THE OC
ONE TREE HILL
26. Always some sort of symbol toy….or accessory
THE OC
ONE TREE HILL
27. Always the really nice single parent
THE OC
Summer and her Dad Dr Roberts.
ONE TREE HILL
Karen Lucas Scotts mother, raised as a single mum.
28. Friends always move in together
THE OC
ONE TREE HILL
30. Someone always leaves….
THE OC
ONE TREE HILL
31. Always some girl boxing
THE OC
ONE TREE HILL
32. Always a road trip
THE OC
ONE TREE HILL
34. Always a mega shocking gone too soon funeral
THE OC
Caleb dies of a heart attack.
ONE TREE HILL
Quinten dies from a gunshot.
35. The stunning girl partners
THE OC
Marisa and Alex
ONE TREE HILL
36. They both love their tequila
THE OC
Marisa on a bender in Mexico
ONE TREE HILL
Always the Tequila!
So there you have it! What are your thoughts?