If you watched either of these teen dramas, which premiered in 2003, you might recall the constant torment of deciding whether you were team Marisa and Ryan or team Luke and Payton.
Both shows feature a classic combination of high school drama, complicated love triangles, overbearing parents, and the presence of pills. These plots bear a striking resemblance to…
These shows have such a timeless appeal that I find myself constantly drawn back to them, even though they have been on the air for more than a decade. Now, let's talk about my TV craving.
1. They both had top lead hotties everyone wanted to date with a bad boy husky side…
---
2. Not to mention the geeks we love!
---
3. Shocking deaths that left us speechless
---
4. Gun dramas!
---
5. Fashion inspiration divas
---
6. Unexpected couples (Which we LOVE)
---
7. The evil parent
---
8. There is always a bar/club where they all gather for more drama
---
9. The cheating scandals
---
10. The lying friend… (Stalker)
---
11. The secret sibling dramas
---
12. Going off the rails
---
13. Talent issues, emerging stars, and fame
---
14. Unexpected pregnancies
---
15. The hot romantic kiss scenes
---
16. The popular hot girls
---
17. The randomly funny character that pops up now and again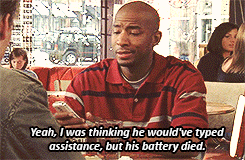 ---
18. There is always a rabbit!
---
19. Super heartbreaking moments that make us think about our love life…
---
20. Always that spoiled slutty sister
---
21. Artist decorating/ painting…
---
22. Band prompting
---
23. Lots of catfights
---
24. Lots of boys fights
---
25. Always some symbol toy….or accessory
---
26. Always the nice single parent
---
27. Friends always move in together
---
28. Someone always leaves….
---
29. Always some girl boxing
---
30. Always a road trip
---
31. Always a mega shocking gone too soon funeral
---
32. The stunning girl partners
---
33. They both love their tequila
So there you have it! What are your thoughts?