I love a little "Cougar Town " Featuring Creators: Kevin Biegel and Bill Lawrence and stars: Courteney Cox, Christa Miller, Busy Philipps, and more.
The 6-season series is a 30 min comedy about a recently divorced woman who finds some excitement in her dating life.
In the leisurely Cougar Town of Florida, teenager Travis faces the challenges of being the son of divorced parents: the over-protective Jules and the lazybones Bobby. Jules, with her attention-seeking behavior, constantly seeks sympathy and enjoys "benignly" bossing everyone around.
This includes her deputy Laurie at the real estate office, her neighbor Ellie who rules her devoted Cuban husband Andy Torres with an iron hand, and the hunky new neighbor and barman Grayson, who adds another dynamic to the quarrelsome gang.
Written by KGF Vissers." From FRIENDS quotes and hidden moments of the past. Here are a few you wouldn't believe FACTS about this fantastic show. Cougar Town Trailer
If you enjoy watching shows such as "Scrubs, 2 Broke Girls, Joey, Suburgatory, Don't Trust the B—- in Apartment 23." Followed by many more! THIS IS YOUR SHOW!
In at least one episode, Jules (Courteney Cox) watched Scrubs (2001). Bill Lawrence also created Scrubs, and his wife Christa Miller, is in both shows.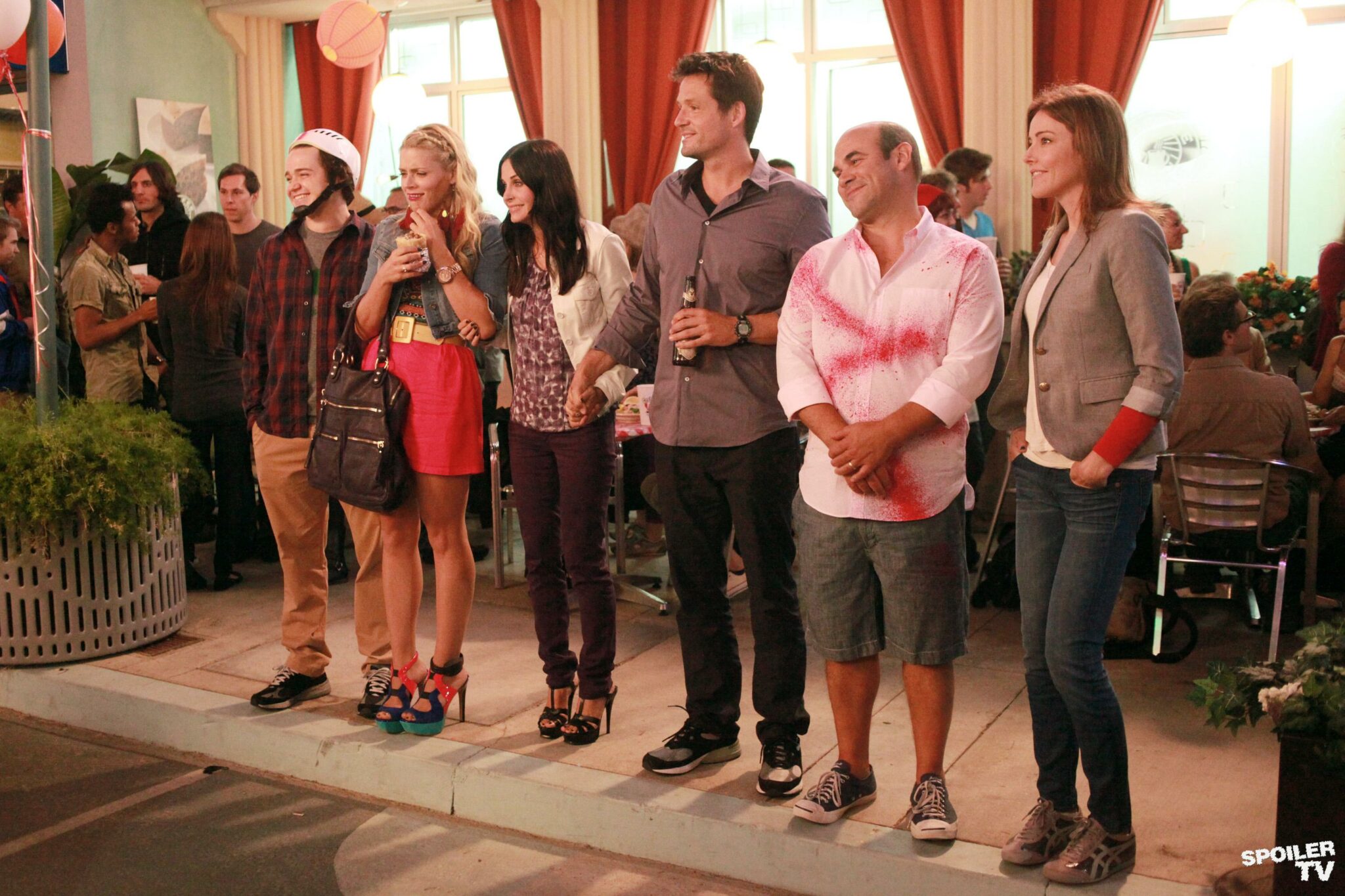 In season 4, Jules takes her father to the doctor for a check-up. In this episode, a sign for a private practice can be seen, owned by Doctors Cox, Reid, and Turk. Those three are all main characters from Scrubs (2001) (Dr. Perry Cox = John C. McGinley, Dr. Elliot Reid = Sarah Chalke, Dr. Chris Turk = Donald Faison).
In the pilot episode, the cul de sac set is different from the rest of the series.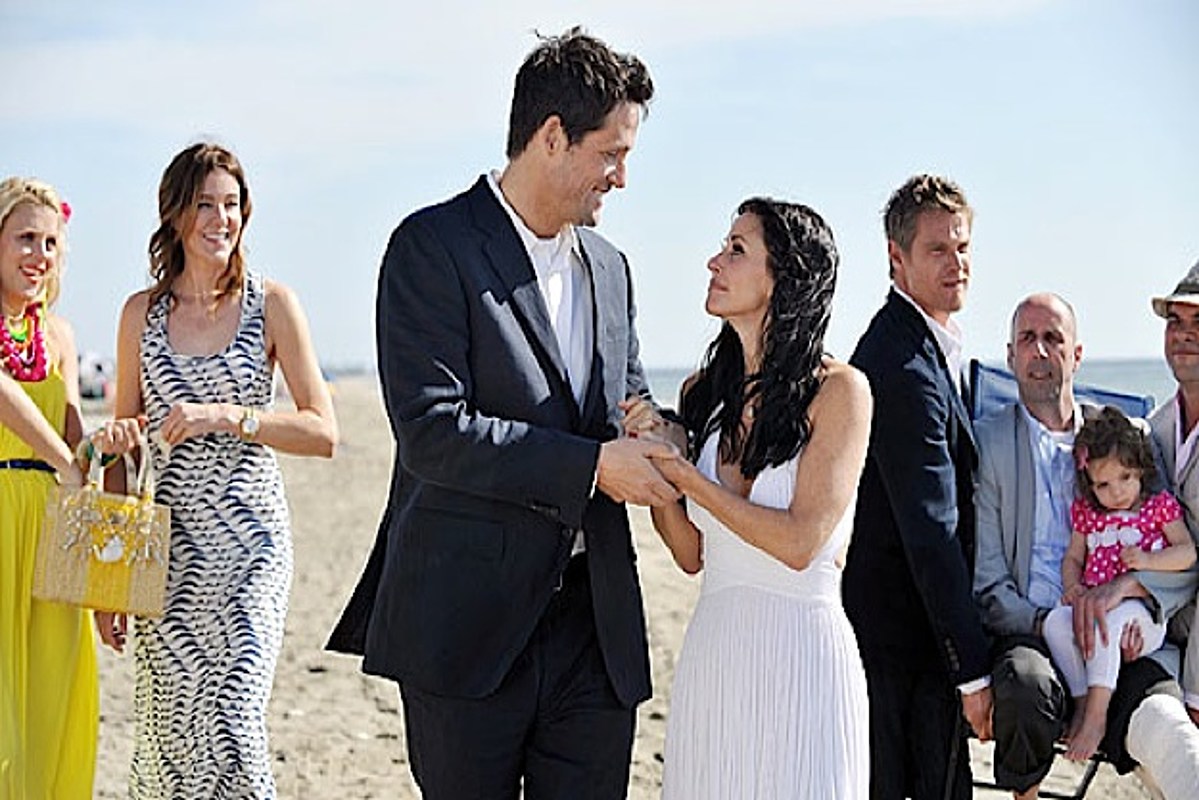 Brian Van Holt and Josh Hopkins also starred in CSI: Miami: And They're Offed (2009), although they never shared any scenes.
Courtney Cox's actual daughter has a brief cameo as a girl eating a chocolate ice cream as Andy and Bobby pass by.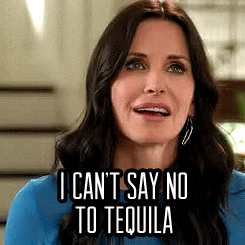 There are more women writers on the show than men. This is the ONLY show with that statistics.
The college that Travis picks is where Scrubs (Med School) season 9 was filmed on-location shots.
Busy Philipps Does Her Makeup On Cougar Town.
It was announced on May 10, 2012 that the show would leave ABC and do a fourth season on TBS. Also, TBS bought the rights to the first three seasons and would air them in repeats.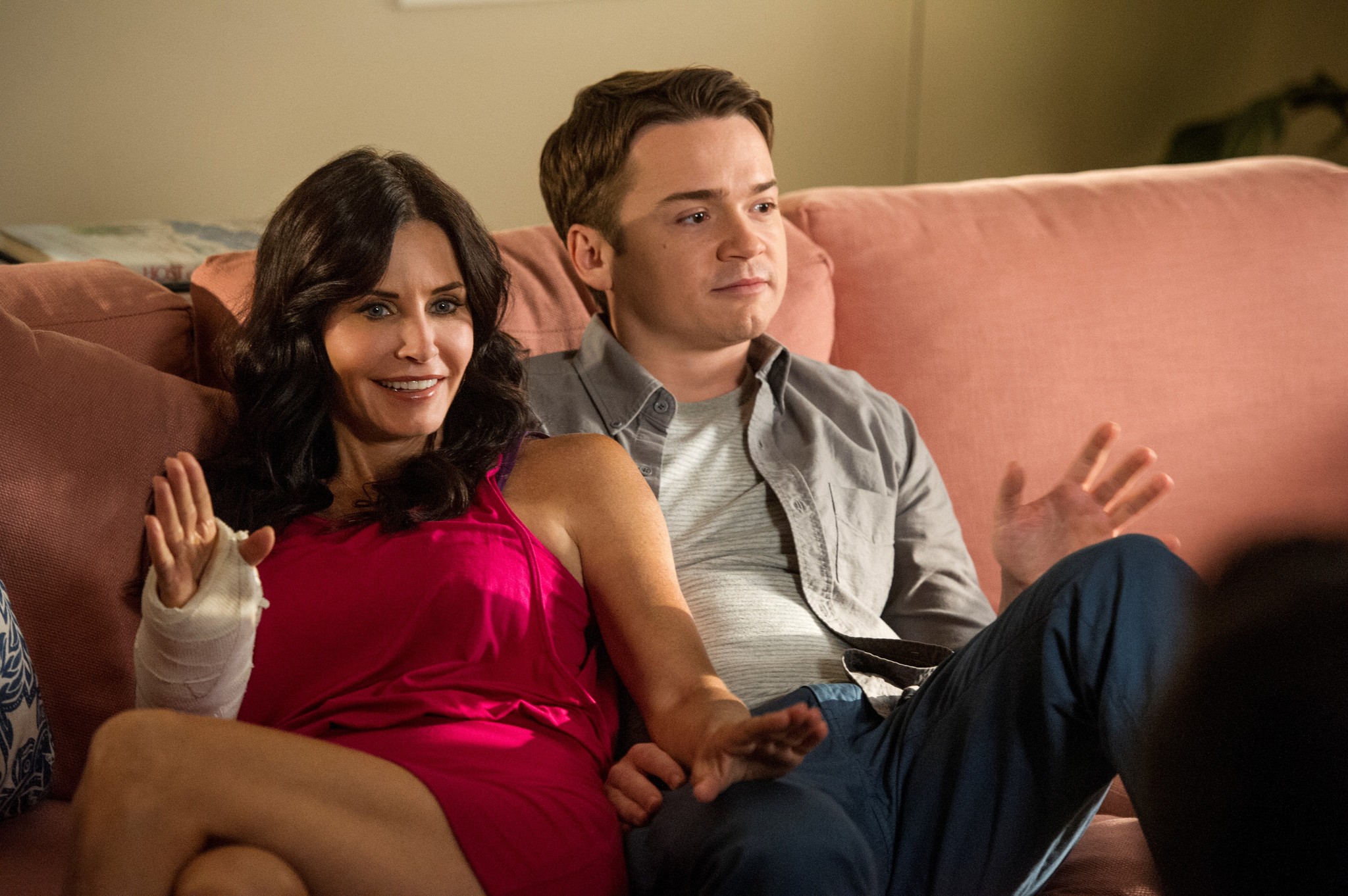 The scene where Jules stands in front of the mirror, inspecting her body is based on Christa Miller, shortly after giving birth to her 3rd child, who saw herself in the mirror and said, "Fuuuuckk!" Her husband saw the whole thing.
In conclusion, "Cougar Town" is a quirky and comedic television series that follows the lives of a group of friends in the leisurely Cougar Town of Florida. With its memorable characters, humorous situations, and entertaining storylines, the show provides a delightful blend of laughter, friendship, and everyday struggles. From Jules' attention-seeking antics to the dynamics of the quarrelsome gang, the series offers a light-hearted and enjoyable viewing experience.
With its relocation to TBS and the involvement of talented actors from other popular shows, "Cougar Town" has managed to captivate audiences and continue its comedic journey. Whether you're looking for a good laugh or a relatable portrayal of relationships and family dynamics, "Cougar Town" is sure to entertain and leave you with a smile.