Even though breakfast is often thought to be the most important meal of the day, it's also the one we tend to rush through the most.
When your alarm goes off in the morning, you have a million things to do before you run out the door. Most people don't have time for breakfast.
How to make perfect poached eggs every time with a straightforward trick
What if you could make a whole breakfast in less than five minutes and not even clean up? One video shows that all you need is a waffle iron to make breakfast high in protein and carbs.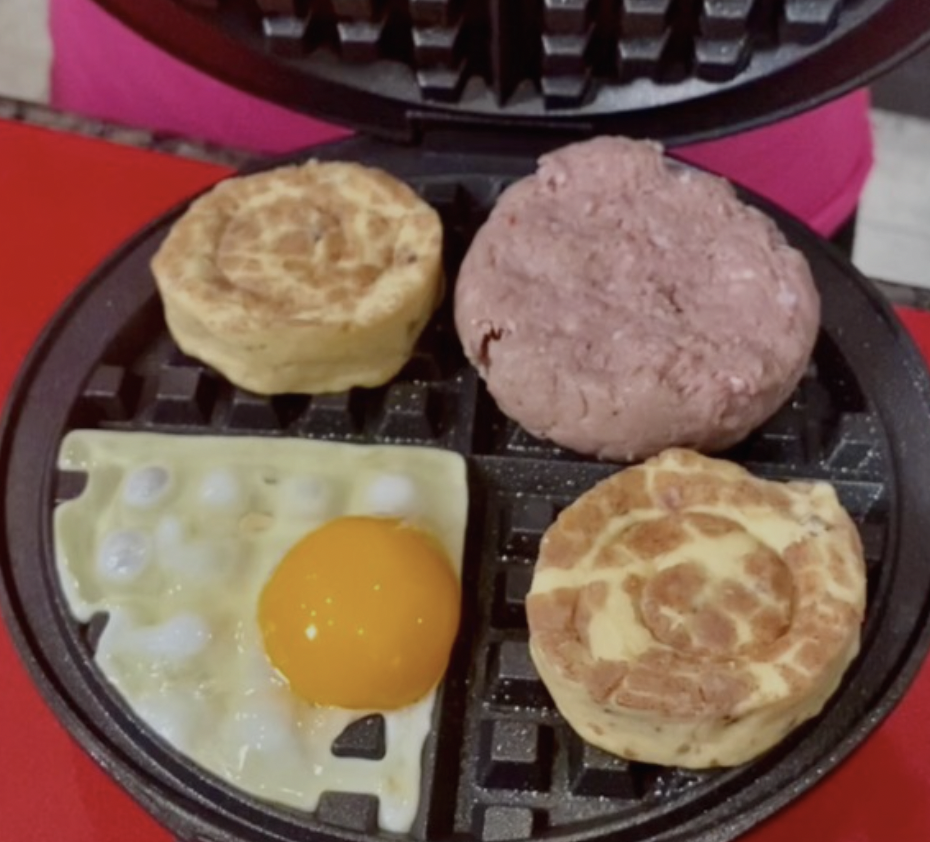 Yes, influencers Kyle and Mistie Knight never hesitate to try a new food trend or a weird hack, and their latest breakfast hack has gone viral, with more than 6 million views and 5,000 shares.
Here's how to make this leisurely breakfast in your kitchen:
Step 1: Heat the waffle iron on its lowest setting.
Step 2: Put a different breakfast food in each of the waffle iron's four sections. In the video, Mistie cracks an egg into one of the lower quadrants and adds salt and pepper.
Step 3: Put a raw cinnamon roll next to the egg (like the break-apart Pillsbury ones).
Step 4: Put a raw cinnamon roll on the top two sections and an uncooked turkey sausage patty next to it.
Step 5: Grease the waffle maker's top.
Step 6: Close the waffle maker and cook for about 2 and 30 seconds, checking every 30 seconds to ensure everything is done.
Step 7: Take out all the food, put it back together, and eat!
The genius part about this breakfast hack is that you can cook whatever you want in the waffle iron, like biscuits or bacon.
Mistie calls her personal concoction a "yummier version of the McDonald's McGriddle."
"Look at this lovely breakfast sandwich I made in the waffle maker!
" Mistie exclaims, clearly proud of her creation while plating it over a stenciled snowflake made with powdered sugar.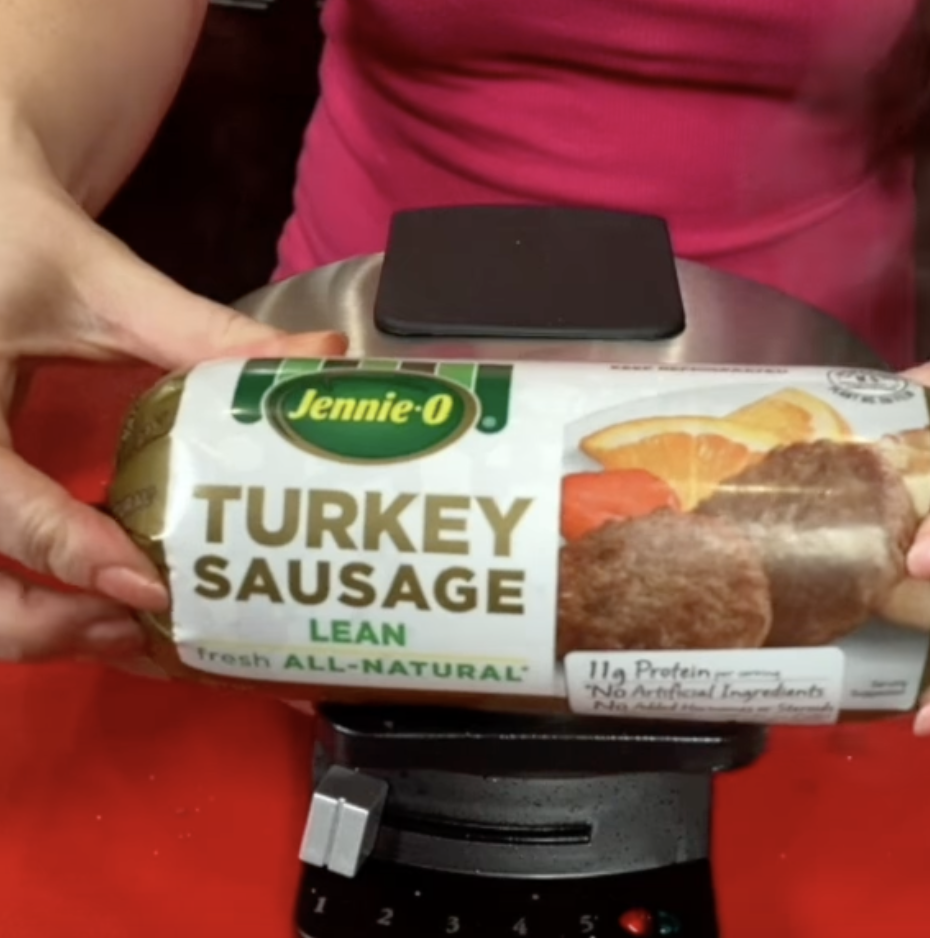 But don't believe her when she says this breakfast is "healthy" because she uses turkey sausage, brown eggs, and sugar-free syrup. This is for someone who doesn't mind eating junk food in the morning.
"You think this is a healthy breakfast? "," one commenter wrote. "The egg would be the only thing that might be healthy. It's unimaginable that cinnamon rolls and burgers or sausages would taste good together. And, sugar free [sic] syrup is hardly very healthy either. I like the idea, though, of using a waffle iron to make a breakfast sandwich."
Mistie does start rubbing a whole stick of butter on the top of the waffle maker. This is done, of course, so that the ingredients don't stick together, but holy cow, you don't need that much.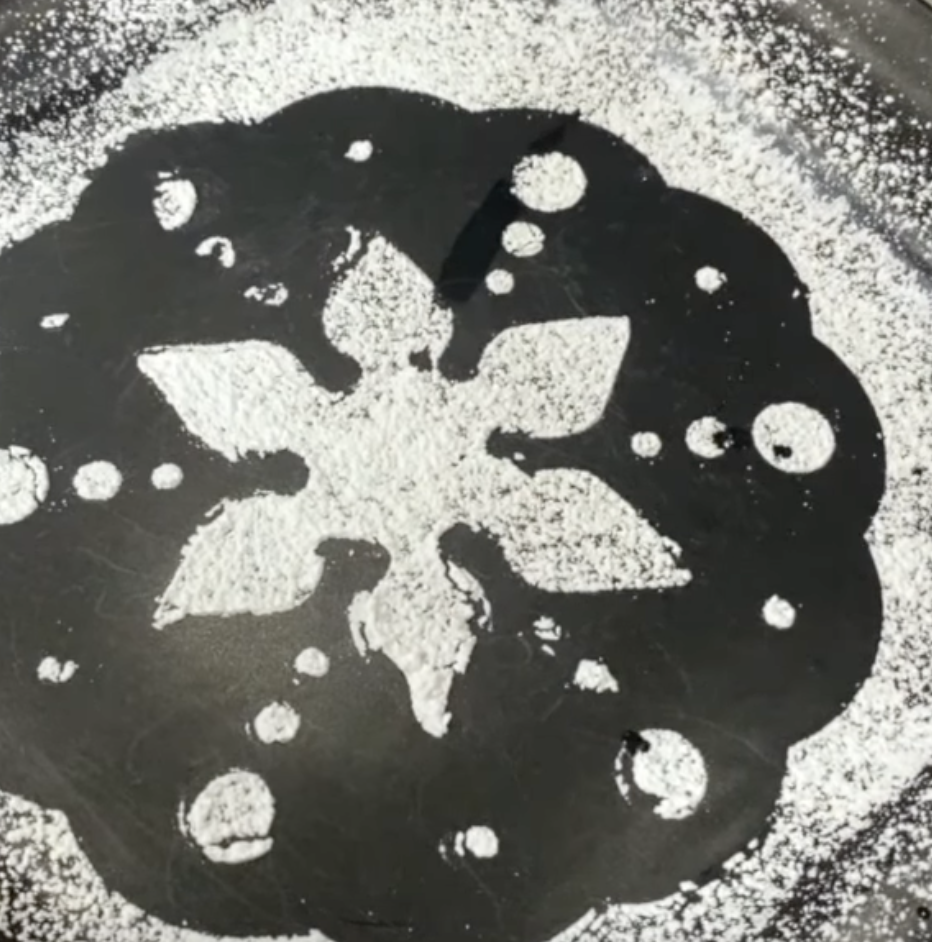 Also, many of Mistie and Kyle's videos are more funny than serious, so no one knows whether they're serious about this breakfast meal.
Still, you can use this hack to your advantage on busy mornings by making a breakfast sandwich out of your waffle iron mashups or eating each of your four food choices separately. And better yet? Don't use dirty pans and pots!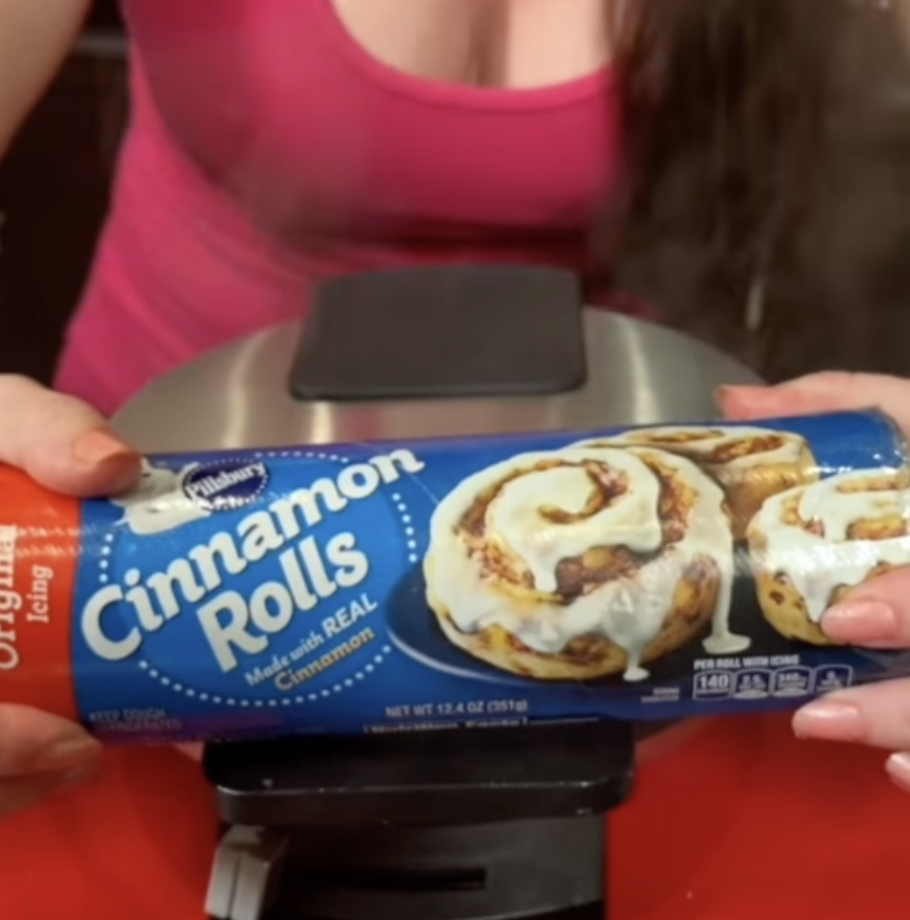 If you're always in a hurry in the morning, you might want to try this meal that saves time.