Braw Blogger Events is an event company based in Edinburgh that focuses on social and creative businesses of all kinds.
Starting in 2016, this group of three bloggers got together to make events unlike anything else and brought together bloggers and brands.
The third event, "Instagram: Capturing that Perfect Moment," will be announced on April 5, 2018. At 36 King's Stables Road, Whitespace Norloch House, Edinburgh EH1 2EU.
An evening event about the Instagram world, Join us on April 5, 2018, at WHITESPACE for Capturing the Perfect Image, the FIRST Instagram event.
Founded by Jadine Arnold with support from Kayleigh Crawford & Taryn Lundy and help from Social Tailor & Launch.ed, we are bringing together a group of bloggers for a chance to mingle and form new blogger friendships to network and learn about Instagram.
With professionals from the industry. An evening of workshops on all important topics of Instagram, getting started, the key tips and tricks and fun exercises.
All of the speakers and hosts are professionals who know a lot and have useful experiences. During the night, there will be several brand exhibitions.
We're bringing brands that want to work only with bloggers, so this is a great chance to stand out and make connections with important people in the industry.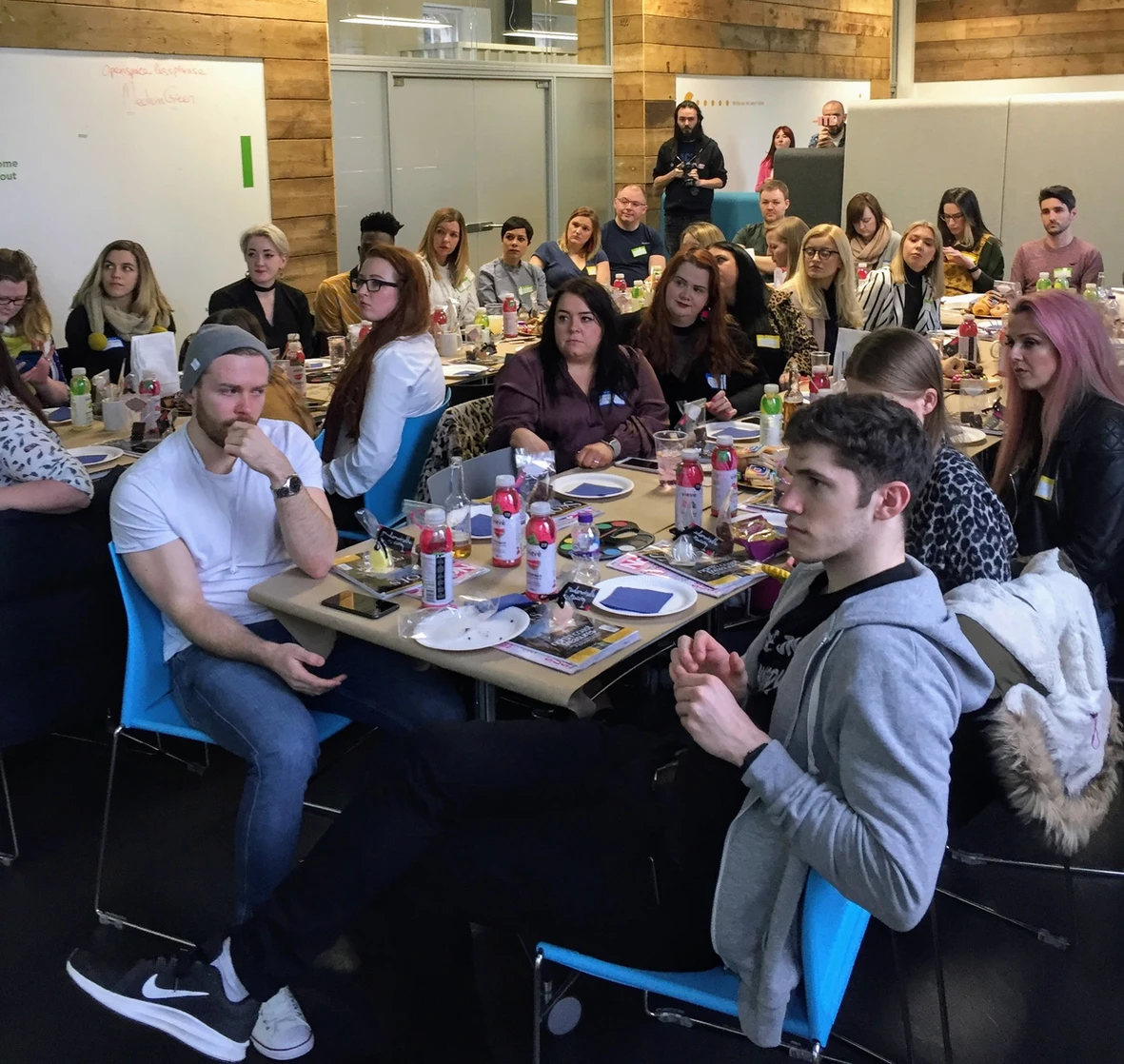 If you've been to one of our events before, you know you won't go hungry or thirsty. Your ticket gives you access to a free evening, so you don't have to worry about anything.
Every blogger will get a goody bag, canapés, and personalized extras, all in a place that looks good on Instagram. When you buy a ticket, you are guaranteed a spot at the event, where you can meet and talk with the best bloggers in Edinburgh.
Gavin Bell Gavin Bell, an entrepreneur who has won many awards, is often seen as one of the world's top experts on Facebook advertising. At just 21 years of age, he launched his social media agency, Blue Cliff Media.
Fast forward two years, and they're working with brands worldwide, helping them transform how they communicate and market themselves online.
Gavin has a weekly vlog titled "The Journey" which follows his life through the world of entrepreneurship – sharing all the highs and lows involved.
His vlog has been watched by hundreds of thousands of people across the world. You might see him walking around the event with his camera! He's been featured on Virgin.com, Huffington Post and Social Media Examiner.
Ruth MacGilp, Founder of Urbanity Blog, is a creative industries enthusiast residing in Scotland's capital. Ruth is a Fashion Communications student at Heriot-Watt University and Head of Fashion at The Scottish Design Exchange.
She has worked and interned on every end of the fashion scale and uses Urbanity as a canvas for her creative portfolio. Urbanity is a newborn enterprise, an ethical fashion and lifestyle blog that captures adventures in style.
It was launched in Summer of 2015 with co-founder Sarah Ewen. In November 2016, Ruth was awarded Blogger of the Year for Scotland at the Herald Fashion Awards. Michael Ulloa, Sarah Stenhouse Founder of Pixey, Pixey is the online marketplace for finding and licensing real-time Instagram photos and videos for your online marketing.
Stop spoiling your visual identity with stock photography, and join the user-generated content revolution!
With a panel of speakers & workshops on Instagramming, the need to know. As well as supporting brands involving Skinny Brand Cocktails, Candy Kittens, Brockmans Gin, and Edinburgh Food & Wine supplying some tasty canapés.
With fun extras such as ping pong, pool and more! Whether you are completely new to Instagram, have Instagram for a while or are looking to make new Instagram friends or brand connections – this event is for you!
We are inviting everyone out for a night to enjoy and collaborate.
Designed by bloggers, for bloggers, this one evening event contains everything you need to inspire your inner content creator.
Braw Blogger Events hosts workshops throughout the year, specialising in different niches and creative gatherings, bringing fun, unique and knowledgeable experiences to an event like no other. More information on our social networks and site www.brawbloggerevents.co.uk