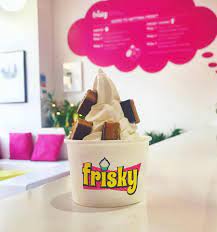 Frisky is Scotland's first original frozen yoghurt brand, brought to us in 2012 in Edinburgh.
With less than 100 calories in a small cup, this creamy, fat-free, probiotic delight has made a big splash in the world of flavours and healthy desserts.
From being a little naughty to being a healthy buzz, this brand has made desserts and daily boosts, leaving you feeling fantastic and not guilty about those health and diet plans!
You're the froyo boss! From plain froyo to chocolate, mango, and more, adding toppings such as Oreos, M&Ms, fruit, shortbread, and more……
Recently, Fristy's has brought in fantastic Bubble Tea. Bubble Tea can be a fruity or milky tea-based drink with natural tapioca pearls or jelly in the bottom; you can have it hot or iced, offering an abundance of flavours to choose from.
This is the ultimate hangout for those busy workers and students who want to boost positive energy, including a unique atmosphere.
I have managed to grab the team at Frisky to ask a few tasty questions about this magical flavour, and guilt-free treat everyone's talking about!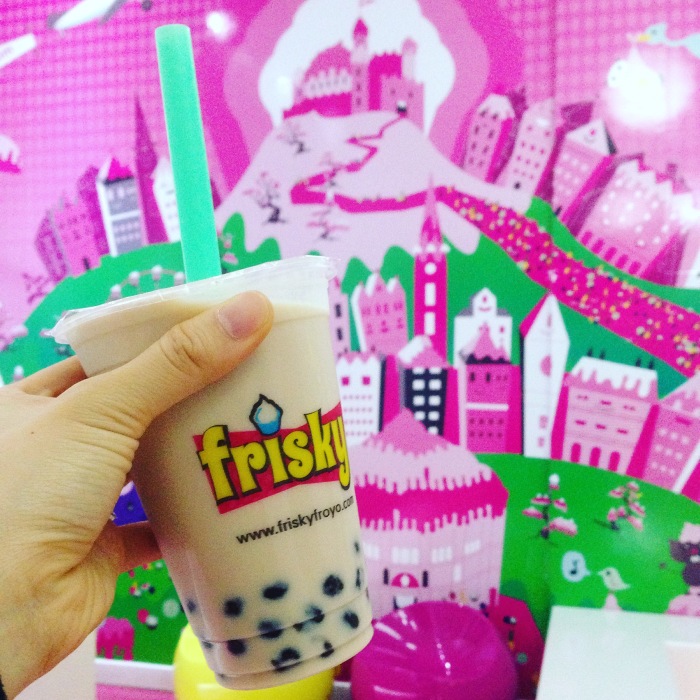 Thanks so much for taking the time. It's great to get the juice! Can you tell us more about where the name Fristky comes from; has it any special meaning? "A," like most terms, started with a big brainstorming session.
Our founders, Simon and Matt, wanted to have a name related to Fresh or Fresca and after much deliberating and playing around with different words, they came up with the name Frisky.
What could be more Frisky than a froyo? "
Ahhh, very lovely. It's a playful title, which is always a great conversation starter when asking someone if they want one. Have you read anything exciting this year with Frisky?
"We are constantly planning cool new things behind the scenes and making plans for the future. It's exciting how much Frisky has evolved since we launched back in 2012, and we can't wait to do even more this year.
Expect lots of fun events, new flavours, and other cool stuff to come this year!"
Fantastic! Our eyes will be watching your social media for updates! Exciting! Do you think you will look to branch out towards the rest of Scotland or London? "At the moment, you can find Frisky at Forrest Road and Lothian Road in Edinburgh. We would love to expand Frisky across the UK and maybe even further afield one day – watch this space! "
Londoners would love this fantastic health boost in their busy lives. This brings us to this question; we love that you're open until 1! Why so late?
"It works perfectly for us who work late! "We're open late for just that reason – people work and study late, and we think it's important that they have somewhere like Frisky to hang out.
There aren't many places open late in the evenings where you can get dessert, smoothies, or other tasty treats, so we stay open later to ensure no one misses out on the Frisky fun!"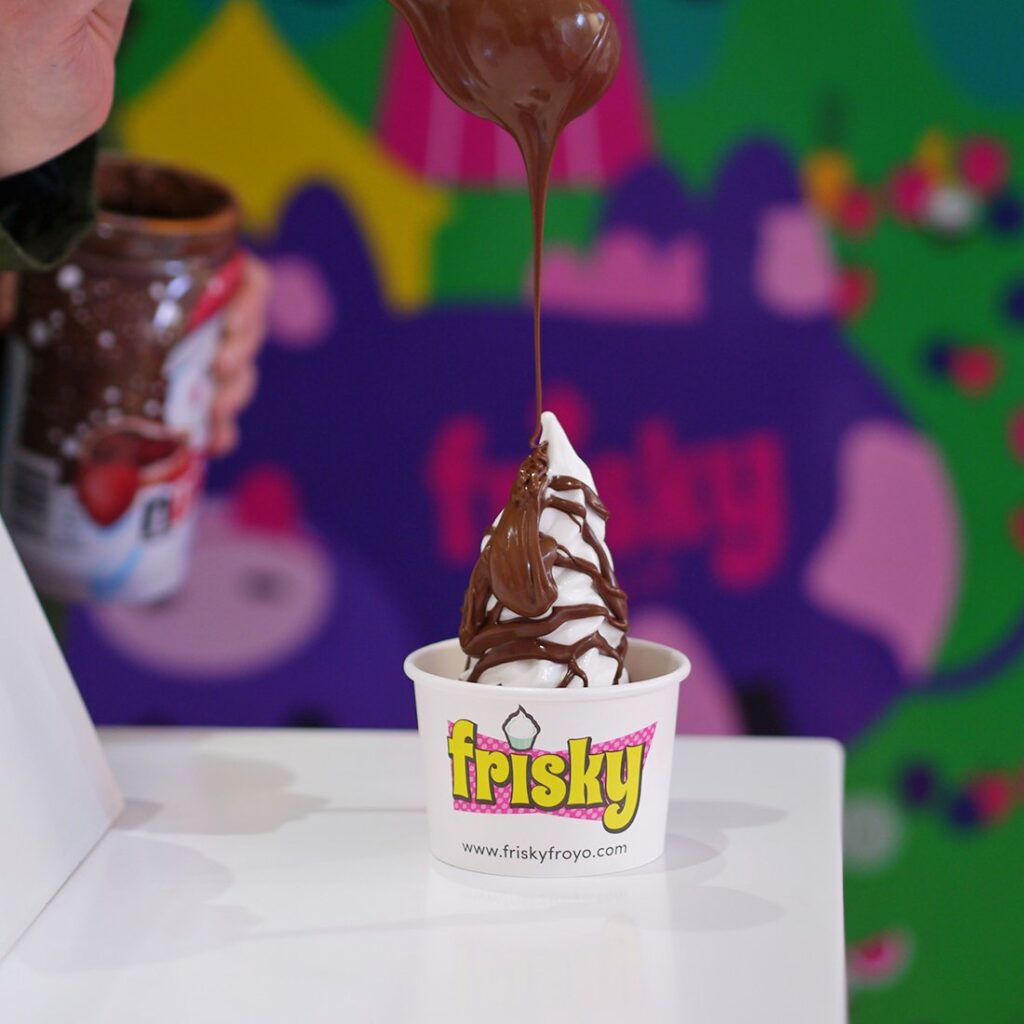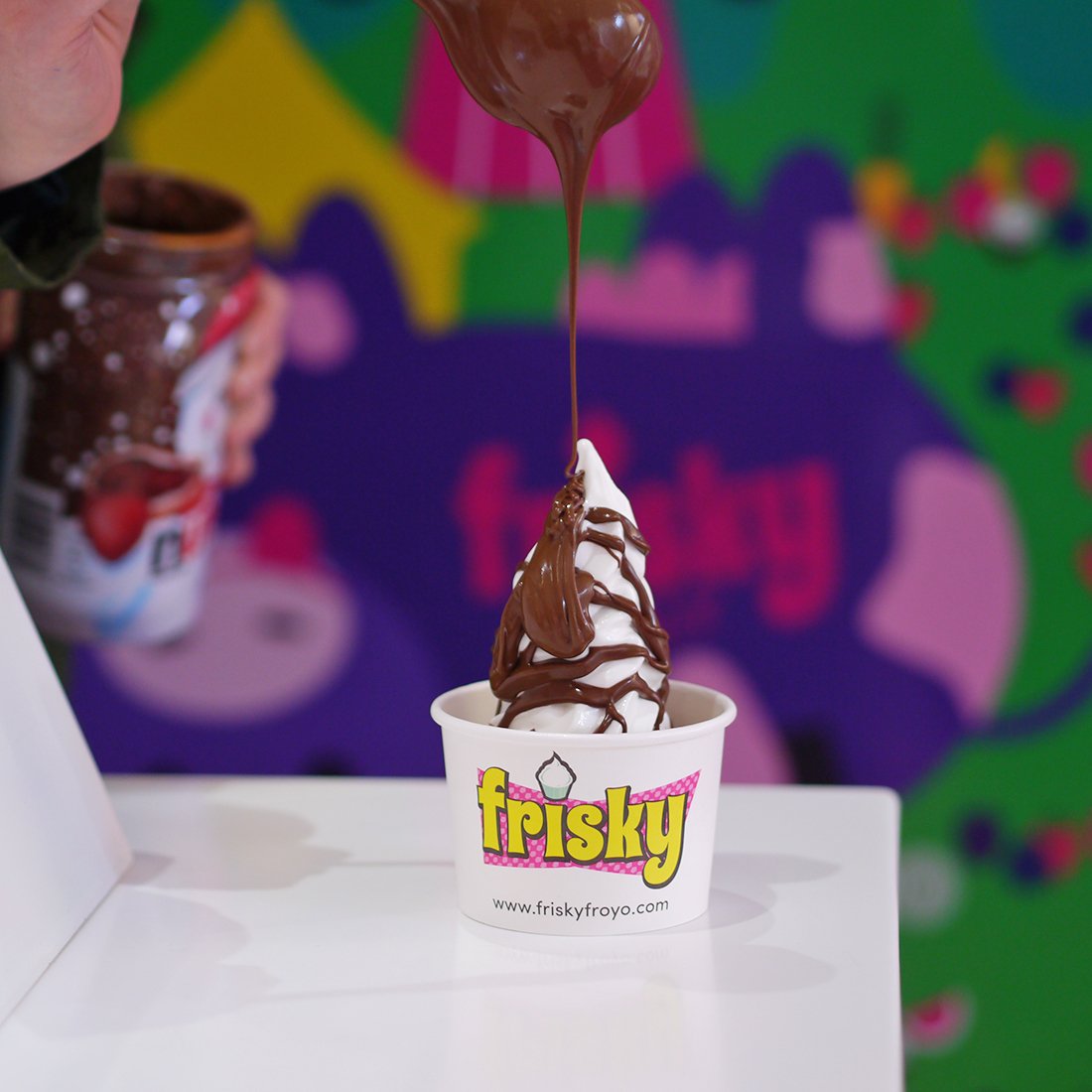 So very true! In Edinburgh, it's usually fast food or a pint! Who designed the fantastic artwork in your shop? "The excellent Designers on the Run, also based in Edinburgh, designed our branding and painting in our shop.
We wanted something bright, fun, and vibrant to reflect our Frisky values, so we incorporated Japanese Kawaii style graphics and our signature bright pink and white colour scheme. They did a fantastic job, and everyone loves the décor in our shops!"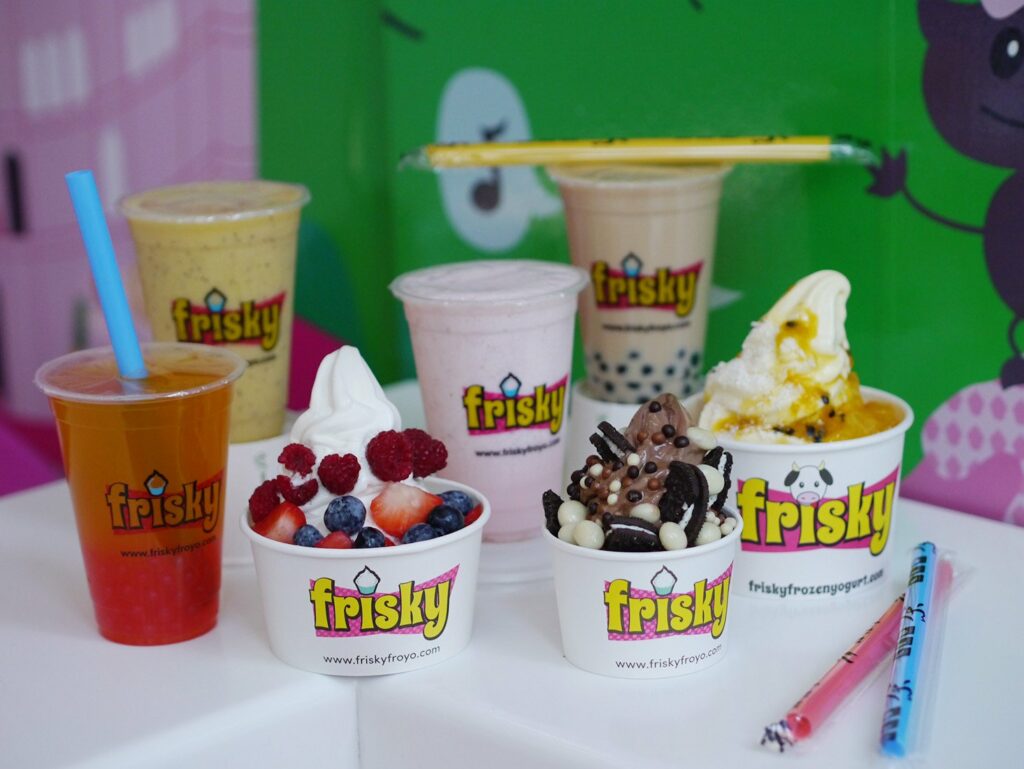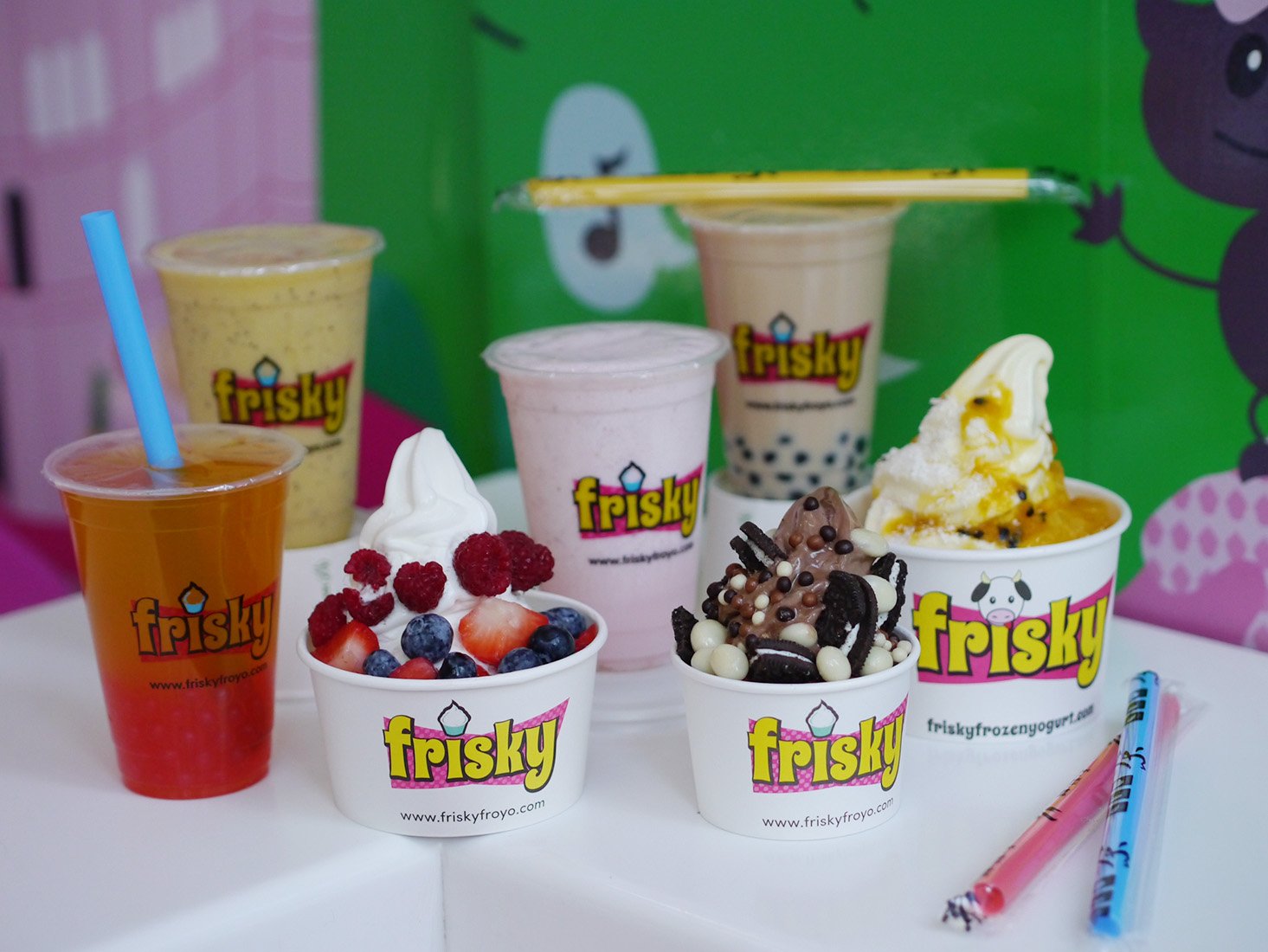 "I was going to mention that the Japanese touch and colours fit perfectly; not too loud and inviting! What exactly, Frisky I? What made you want to bring frozen yoghurt to Scotland? It is really simple: we loved froyo and wanted to share it with the people of Edinburgh."
Well, Edinburgh, thanks! Have you got any fun loyalty cards, student discounts, or special offers for the fans to look out for? "We always have loyalty cards available in both shops; collect stamps each time you visit for a free treat once you fill up your car. Be sure to check out our Facebook and Twitter for our exclusive special offers and seasonal deals!"
"Excellent. We do love our little deals and loyalty cards! You have supported events with Frisky; have you anything fun coming up that our fans would enjoy? We have a few things this year that we are planning now. "One thing we've been looking forward to is our fourth birthday in May, and we will be organizing something special for this!"
Four years is impressive; I can imagine big things will be in store! Last but not least, what do you suggest getting for your fans' next visit? "Froyo with white chocolate chips and raspberry sauce Fro – tactic! This is a must-try! There you have it, Frisky Fro Fan! Be sure to pop into either the one on Forrest Road or Lothian Road.
You will be mind-blown, and not only that, be prepared to get there and think… "want…. EVERYTHING." Check out the pages for updates, events, and even a little Hello to the hard-working and sweet tea! It's hard life living across from this tasty time out!