The cast of The O.C., the 2000s' most popular teen drama, has since appeared in several terrific films. After his brother Trey (Logan Marshall-Green) steals a car, Ryan Atwood (Ben McKenzie) moves in with the wealthy Cohens in Orange County. After Ryan stays, the other characters grow closer.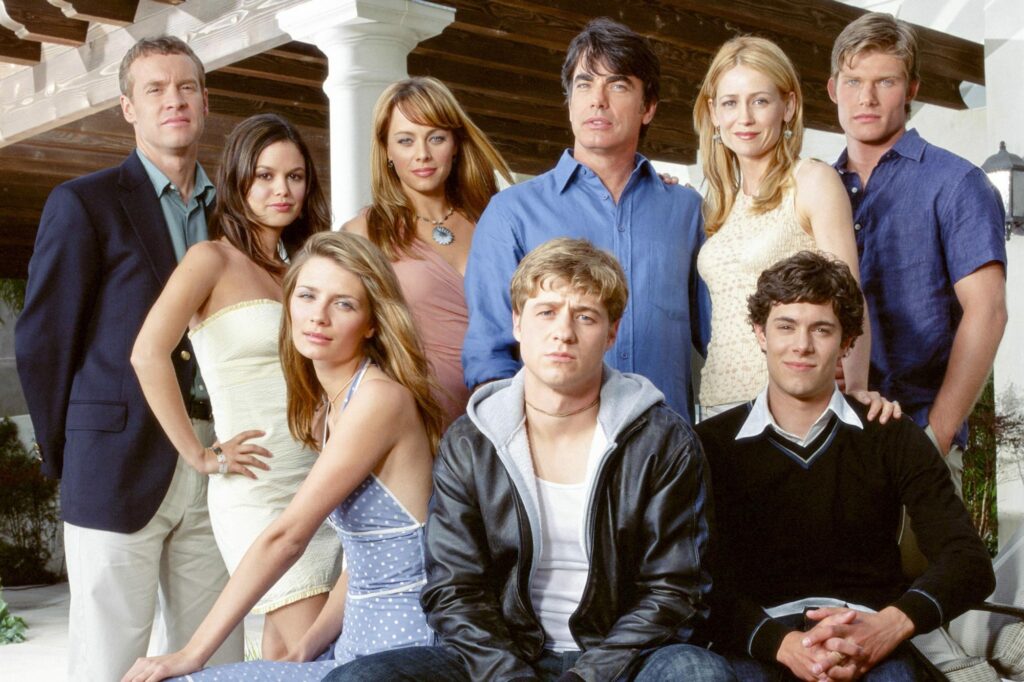 Ryan, Seth Cohen (Adam Brody), Summer Roberts (Rachel Bilson), and Marissa Cooper (Mischa Barton) experience first love and listen to music at The Bait Shop in the coming-of-age show.
The series launched Brody, Barton, and Bilson, while Peter Gallagher (Sandy Cohen) was already famous from The Player and American Beauty. Bilson and fellow O.C. actor Melinda Clarke are hosting a fun revisit podcast,
Welcome to the O.C., B*tches!, while Brody will play Freddy Freeman in the DCU's Shazam! sequel.
After playing such iconic characters, the O.C. ensemble has had excellent careers and numerous intriguing film and TV roles.
Ryan Atwood-Ben McKenzie
In The O.C., McKenzie's kind-hearted Ryan Atwood gets a second opportunity at having a genuine family, and Seth and Marissa improve him. McKenzie's sensitive and loyal Ryan was often drawn back into his brother Trey's criminal life on The O.C.
McKenzie played Ben Sherman in Southland (2009–2013) and James Gordon on Gotham (2014-2019). McKenzie will then star in Bloat, a horror film about a family whose child alters after falling into a lake in Japan.
Seth Cohen-Adam Brody
Brody played nerdy Seth Cohen, who gains confidence after Ryan joins his family. Seth's character growth makes him a fan favorite, and his love story with Summer, who likes him, is one of the show's greatest.
In Fleishman is in Trouble, Brody played Seth Morris. Brody's best roles are Derek, a slacker father in Single Parents (2018-2020) and Abe Applebaum, a crime solver in Kid Detective (2020). The actor will star in Shazam! 2 and The River Wild.
Mischa Barton-Marissa Cooper
Barton's The O.C. character Marissa Cooper is a memorable party girl with mental health issues who bonds with Ryan over being outsider.
In season 3, Marissa dies in a vehicle crash, ending her brief, sad, and insecure life. After The O.C., Barton appeared in various 2000s and 2010s horror films, including Ouija House (2018), The Toybox (2018), The Basement (2018), and Homecoming (2018). (2009).
The actor appeared in The Hills: New Beginnings season 1, Spree, and Invitation to a Murder.
Summer Roberts-Rachel Bilson
On The O.C., Bilson's Summer Roberts goes from party-loving teen to environmental activist in college. Despite her mean-girl attitude, Summer is loyal, caring, and kind thanks to Seth and Marissa.
In Hart of Dixie (2011–2015), Bilson plays cheerful Dr. Zoe Hart, who is startled by her love of small-town life. After Hart of Dixie ended, he starred in Take Two (2018). Bilson will be in the crime drama Accused in 2023, and she will also co-host a podcast about The O.C.
Sandy Cohen-Peter Gallagher
Gallagher's portrayal of Sandy Cohen, a loving father, husband, and public defender, is one of his best. Sandy struggles in marriage and battles for his clients, particularly Ryan.
After Sandy, Gallagher played Mitch, Zoey Clarke's (Jane Levy) father, in Zoey's Extraordinary Playlist (2020-2021) and Howard Wilder in Palm Springs (2020).
He played Dr. David Hamilton on Grey's Anatomy in 2021. Caitlin Cronenberg's Humane will star Gallagher next.
Kirsten Cohen-Kelly Rowan
Kelly Rowan played Sandy's wife and Seth's mother Kirsten Cohen. Kirsten is a complicated character who battles alcoholism and daily stress.
The article reveals her lonely life behind her superficiality and concern for charitable events. In 2016, Rowan played Caroline Sebastian in the Hallmark film Tulips in Spring, about a lady who returns home to her family's tulip farm. Rowan has no future projects.
Alan Dale-Caleb Nicol
The O.C. season 3's Marissa death doesn't involve Alan Dale's Caleb Nicol. Caleb, Kirsten's affluent, icy father who marries Julie Cooper and becomes Marissa's stepfather, fits the series' theme. Caleb and Kirsten's relationship is tense.
The O.C. deals with complex family relations, and Caleb cares more about appearances than happiness. Dale played King George/Albert Spencer in multiple Once Upon A Time episodes (2011-2018). Dale played Joseph Anders in Dynasty (2017–2022).
Autumn Reeser-Taylor Townsend
Autumn Reeser played the O.C.'s Taylor Townsend. Taylor starts out egotistical and self-centred, but she grows caring. After losing Marissa, Ryan opens out to Taylor, forming a sweet relationship.
After the show concluded in 2007, Reeser played Carly Candlewood in The Legend of La Llorona and three made-for-TV The Wedding Veil films. Three 2023 Wedding Veil films include Reeser.
Julie Cooper-Melinda Clarke
Julie Cooper, Marissa and Caitlin's mother, was played by Melinda Clarke. She's insecure because she wants to fit in and money worries.
Julie, one of the show's less interesting parents, tries to kill Caleb. Since The O.C., Clarke has played Vicki (Kayla Ewell) and Matt's (Zach Roerig) mother Kelly Donovan in multiple Vampire Diaries episodes (2009-2017). Clarke co-hosts her show and hasn't worked since Swedish Dicks (2016-2018).