Prepare for a dazzling display of Barbie-inspired fashion as Margot Robbie steals the spotlight during the press tour for the highly anticipated film, "Barbie"! Robbie is bringing the iconic doll to life on the red carpet with her bubbly personality and stunning style.
For the Seoul premiere, Margot Robbie rocked a pink midi dress with a shimmering upper half, a waist-cinching pink belt, and matching pink heels. It's a look from the '80s, inspired by the legendary Day to Night Barbie.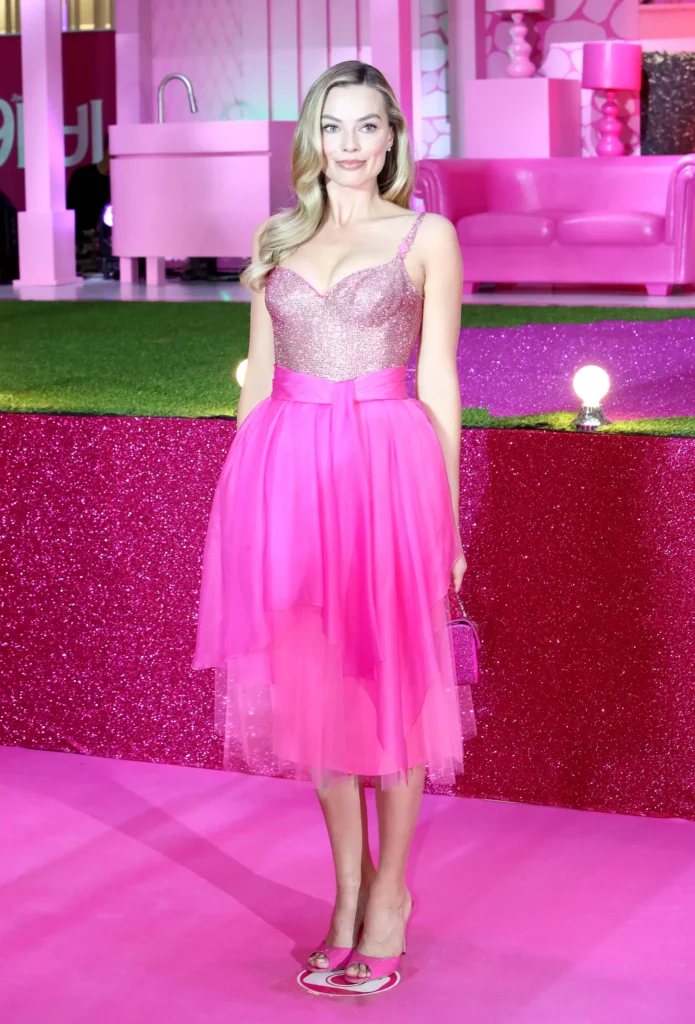 But that's not all! Margot Robbie also wowed the crowd with a second ensemble—a hot pink blazer, a pink midi skirt, a pink necktie, and a white fedora with a splash of pink. She even accessorized with a shiny chunky cell phone, giving a nod to the retro vibes of the '80s.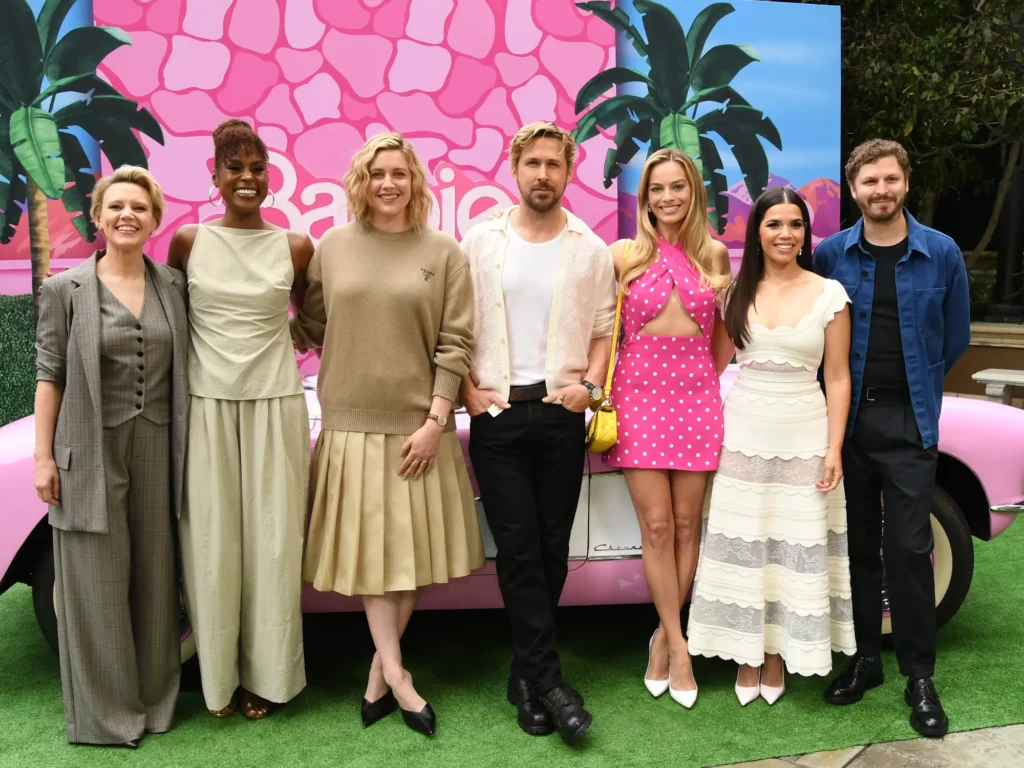 Channelling the spirit of Barbie, Margot Robbie brought these outfits to life, turning heads and capturing the essence of the iconic doll. Stylist Andrew Mukamal shared the incredible resemblance between Robbie's looks and the original Barbie dolls on Instagram, giving credit to the talented team behind the scenes.
Robbie effortlessly transformed into a real-life Barbie with Versace, Manolo Blahnik, TAFFIN, Judith Leiber, hairstylist Bryce Scarlett, and makeup artist Pati Dubroff in her corner.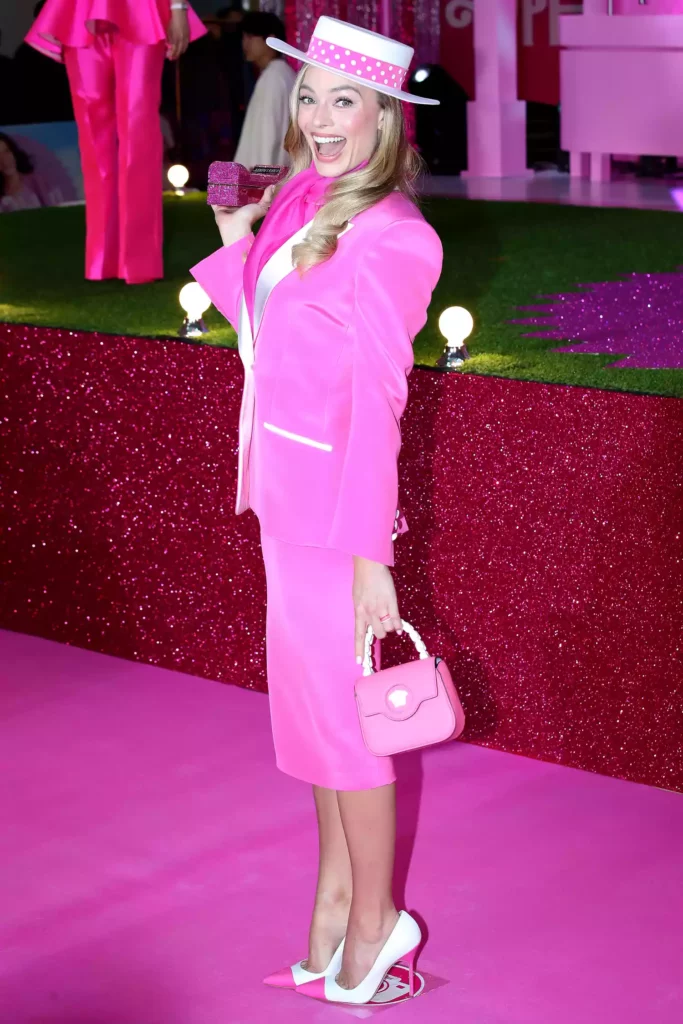 And the Barbie fever doesn't stop there! Margot Robbie's co-star and on-screen Ken, Ryan Gosling, also embraced the pink power while appearing at CinemaCon 2023.
The duo rocked coordinating pink looks, with Robbie stunning in a pink gingham Prada set and Gosling sporting a pink Carhartt coat layered over a white T-shirt.
When asked about his transformation into Ken, Gosling playfully shared, "I didn't see it, but Margot and Greta, they conjured this out of me somehow. It was like I was living my life and then one day I was bleaching my hair, shaving my legs, and wearing bespoke neon outfits."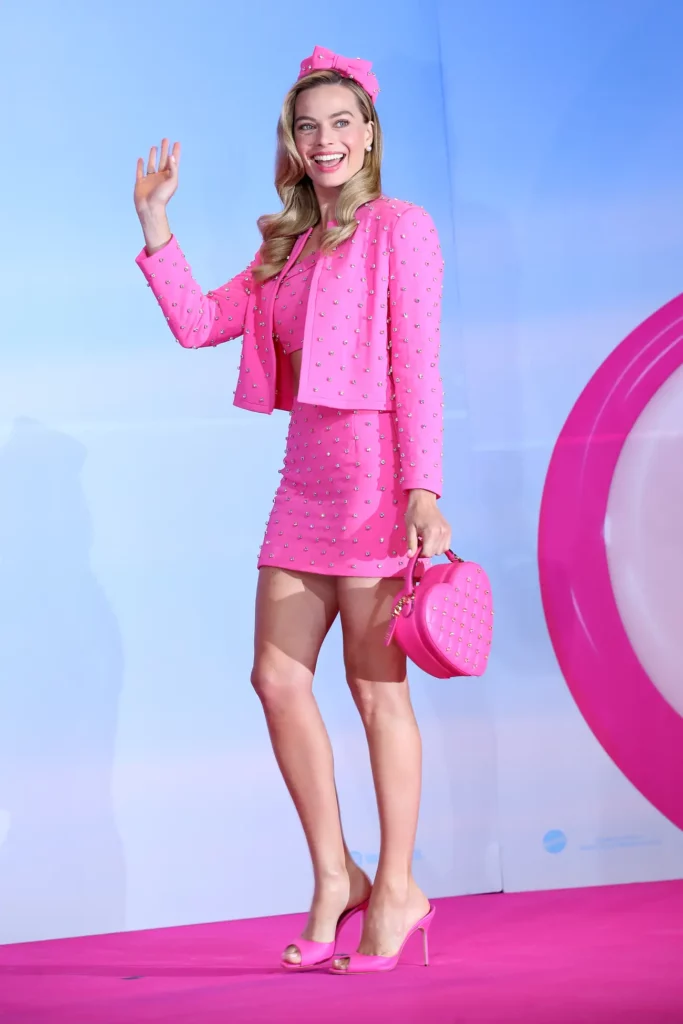 With their impeccable style and infectious energy, Robbie and Gosling are bringing the beloved Barbie and Ken to life like never before.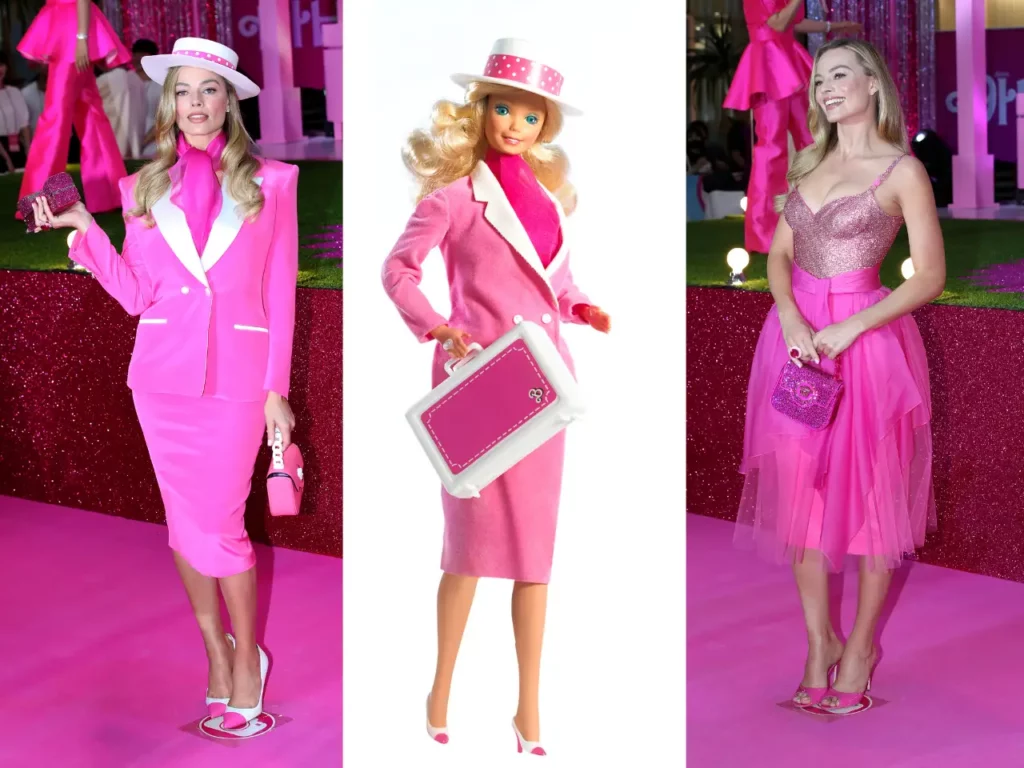 Don't miss the theatrical release of "Barbie" on July 22, and join the fashionable adventure inspired by the iconic doll!