It's no secret that travelling is great for the soul. If you travel often, you're likely to find some places overseas that you find more memorable than others.
Sometimes it's a mixture of cuisine, culture, environment, and pace of life that contributes to a place becoming more than just a holiday destination and leaves you with some of the best memories or plans to return.
Vacationing somewhere is one thing, but having an extended period in a specific location, can be quite another.
Whether you plan to stay for or extend your trip to a matter of months or even longer, planning and preparation will be the key to a successful stay.
Who knows, your favoured place to relax and unwind, or soak up the sights and culture, could become the place you call home for the foreseeable future.
People say there's no better way to get to know a place than to live there as a local would and fully immerse yourself in the surroundings and way of life.
However, staying overseas for more extended periods will take plenty of preparation and planning, especially if you want to relocate with a best friend or loved one.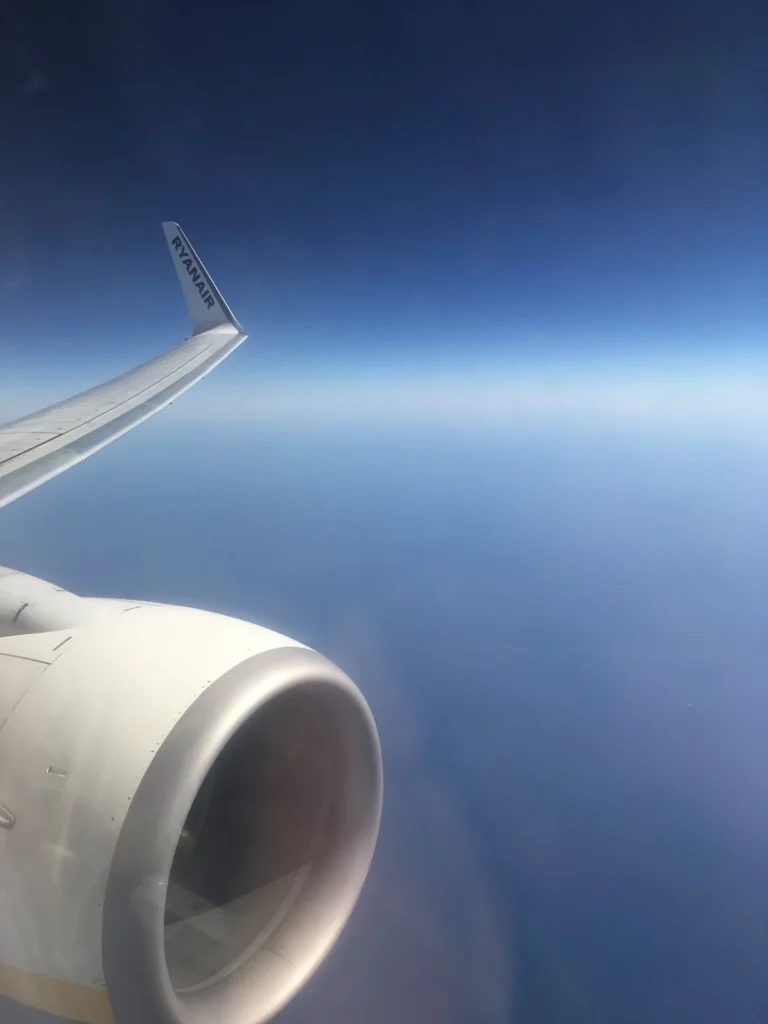 But that'll be part of your big adventure and will allow you to put all your efforts into a great trip so that you'll appreciate every second a bit more.
There will be several factors to consider, so it's time to get a notebook and pen ready to write some detailed lists that you can get through before you take off.
Remember that this is fun; however, making your bucket list a reality is always taken seriously, as it involves significant life decisions.
The following are some ideas, inspiration, and advice for those who want to take an extended adventure somewhere and head to their dream location to live for a more extended period.
The Boring Bit (which will lead to the fun stuff)
Like with any trip abroad, it's the paperwork and admin side of things that can prove problematic before you've even reached the airport.
However, ensuring that you've covered all bases regarding your adventure will allow you to relax once you've learned that you've done everything by the book.
Remember that because you won't be heading out on a more traditional resort-based holiday with a travel company, you'll need to consider the laws of your chosen country and those of your own.
As a result, you'll need to do your homework on the laws governing how long you can stay somewhere and what you'll need to obtain before starting any paid work or renting an apartment for an extended time.
Seek assistance and advice from reputable travel specialists so that you have all of the necessary knowledge and information, and your adventure will be more successful.
The last thing you want is to have your trip cut short because you don't have the correct paperwork, so put it in place before you leave, and sort out any documents or approvals once you've arrived.
You might have to consider your finances too seriously; it's worth finding a finance company that is one of the best at providing you with the right help and advice so that you can ensure you have the means to go ahead with your trip.
Regarding your travel and belongings insurance
you'll need to ensure that you're covered for your stay. These are the little things that are easy to forget, especially if you end up staying longer than expected.
Therefore, invest in the right cover for your potential journey ahead; you'll thank yourself if anything becomes lost or stolen or if you need to cut the adventure short for any reason.
Understanding where and how you can reach medical help and assistance is crucial for a long-term getaway or relocation, ensuring you're insured and know where to get your nearest amenities.
You'll need to think about each aspect of admin that you sort out at home and transfer those things to your staycation; it might seem laborious, but it's an essential part of a successful relocation overseas.
The Fun Stuff (see, I told you you'd get here)
To settle in anywhere, you'll need suitable accommodation for your needs and the duration of your stay. You don't want to be moving from place to place throughout your time overseas; that's for a different kind of trip where you want to explore.
This time will be about becoming a resident of the country, city, town, or village that you've fallen in love with because you've carefully worked out how to extend your stay.
You'll already have a great idea of the location specifics before you've found a particular abode. So, you'll need to consider how much rent costs and ensure you have enough budget to cover your living costs.
If you plan to work over there, you'll need to set up a home nearby or within easy reach via car or public transport.
Start building your lifestyle before you leave
You'll have a smooth and enjoyable road ahead. A support system is another crucial aspect of any successful residence. Therefore, you'll need to make an effort to get out and about as much as possible in the first few weeks of your stay.
Don't be fearful of striking up a conversation with people, especially if you've seen them on more than one occasion; they might be in a similar situation to you and looking to make friends.
Those who get a job should invite colleagues back to their place after work or regularly make dinner or drinks plans.
The more you invest time and effort in the people around you, the better chance you have of building relationships that will ensure your stay is excellent, so make it a priority once you've found where you're living.
Relocating may seem a little overwhelming at times; however, if you ensure that you've done all you can before you embark on your trip, there's no reason you won't have the time of your life once you're there.