If you are a mother with a four-year-old girl, you go back to the days when you are little. You get to see dolls, accessories, and souvenirs from all the TV shows you've watched before.
In this generation, everything a producer can connect to their characters is mass-produced or repeated through the airwaves so many times.
In fact, all the lyrics of a song from a princess movie's original soundtrack are etched in your head, and you won't forget about them for some time.
---
Justice League Wonder Woman by DC Features Actress Gal Gadot in Her Signature Movie Battle Armor Costume
DC proudly presents Wonder Woman, the warrior princess from Themyscira, in a 16-inch figurine. It features the actress, Gal Gadot who played a role in her armor suit. This figurine is available on Amazon.
It is beyond doubt that this figurine is closely accurate to the character it portrays. It is highly detailed and created with first-class materials, from the figurine's hair up to the changeable form of its hands.
Disney 2015 ANIMATORS Collection Gift Set
This contains fifteen different Disney princesses that come with a beautiful window display box. This is perfect for kids who love Disney princesses and would also be a great addition to a collection of princess miniatures. Every doll is carefully created with the finest materials, making them extravagant to look at. They are colorful with glitter around them that kids will surely love.
You can check them out on eBay. They also offer installment payments for this product.
---
All 14 Disney Animator Mini Doll Sets
If you are in search of a complete set of mini-dolls that includes a miniature of their friends, then this might be ideal for you. Not only does it come with the main character, the princesses, but also her friends in one set. You may check this item on eBay.
Sideshow Star Wars Princess Leia 12-Inch Action Figure
The figurine features the most accurate representation of Princess Leia from Star Wars. It includes her blaster pistol and stormtrooper blaster. You may check this product from Amazon.
Another extravagant figurine of Princess Leia in Star Wars which you can buy online from the mad zombie website is a Star Wars – Princess Leia Bespin. It is approximately 27cm tall with a body of over 28 points of articulation.
This figurine of Carrie Fisher as Princess Leia is specially sculpted and hand-painted making it equally matching from the real person. It has the most accurate facial expression of the character that you can't almost tell that this is only a figurine.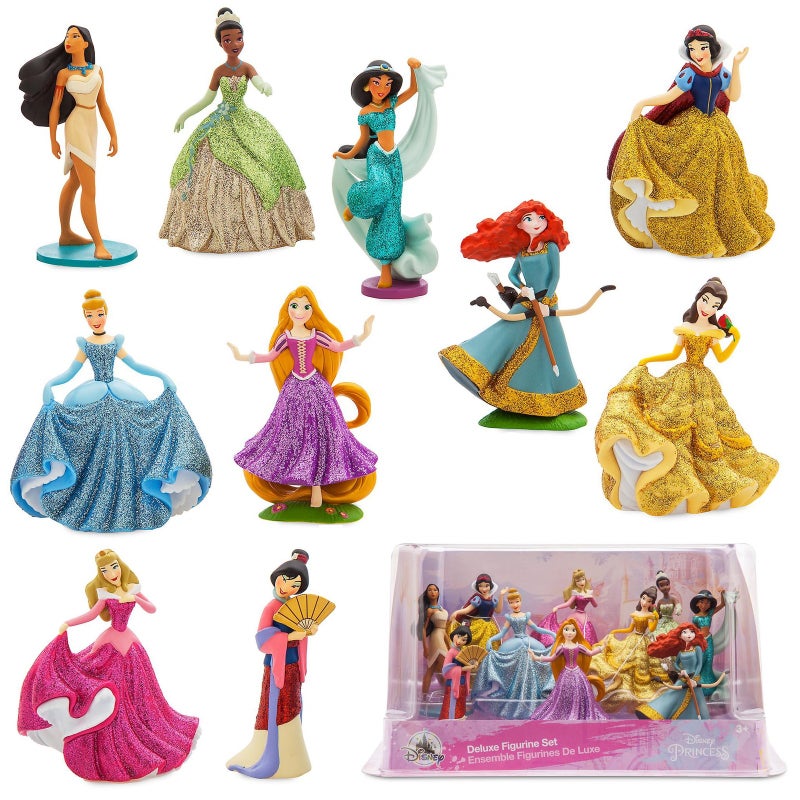 ---
Disney Princess Deluxe Figure Play Doll Set
Eleven of the most famous Disney Princesses in one deluxe set. This princess item comes with glittering and colorful ball gowns and costumes. They are perfect for being filled in any castle for playtime. They are genuine and were originally available on Amazon ready for your purchase.
---
Customized Bobblehead Princess
Check it out. If you are looking for a uniquely cheap but extravagant-looking princess miniature, check out bobbleheads online. You may check cheap bobblehead prices here, http://cheapbobbleheads.com/.
Bobbleheads are miniatures that are created with a bigger head attached by a spring to their smaller bodies to make them nod or bobble. You may have your princess miniature customized to make it look more extravagant the way you want it.