As we had originally believed, every one of us can relate to this. Feeling disgusted and bewildered by your clothing choices in the 2000s.
That's right; we have, but I guarantee you that if you fast forward ten years, we'll be doing the exact same thing. Watch these clips from the 2000s and relive some great times!
1. Massive Belts
Ten years ago, most of us shared a Texan outlook: the bigger, the better. It was important that the belt's width be comparable to that of a corset, and that the buckle looks like that worn by a wrestling champion.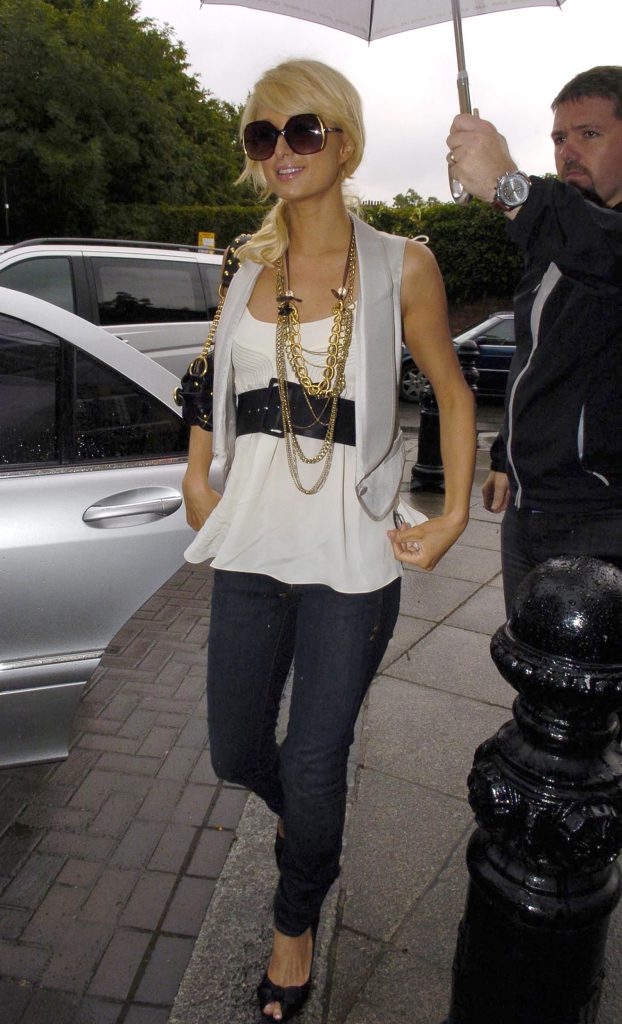 2. Chockers
Yes, they are coming back and have been back for a while!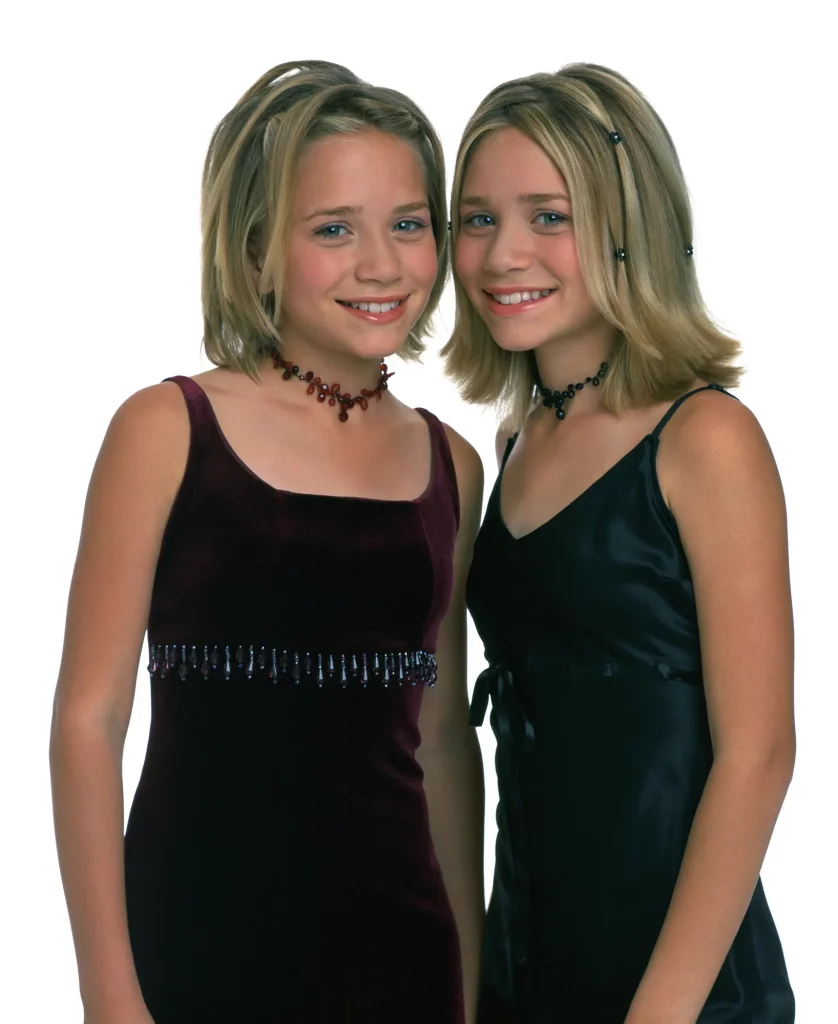 3. Sweatbands
Sweatbands were oddly alluring whether you were slashing your wrists or leaving court. In 1990s hip-hop, men used batters' gloves in non-athletic situations. As popular as Hot Topic in punk and emo circles. They're only worn during the games that started the fad, but we'll miss them as the most athletic way to look unathletic.
4. Chunky highlights, aka zebra head
Check your Instagram feed to see this decade's women wearing Britney Spears, Christina Aguilera, Kelly Clarkson, and Jessica Simpson's beloved zebra highlights. These broad, two-toned highlights frame your face and lend dimension and rebellion to your haircut.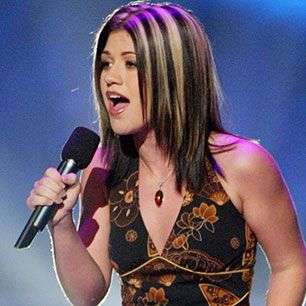 5. Dresses over Jeans
Bonus points for flare jeans!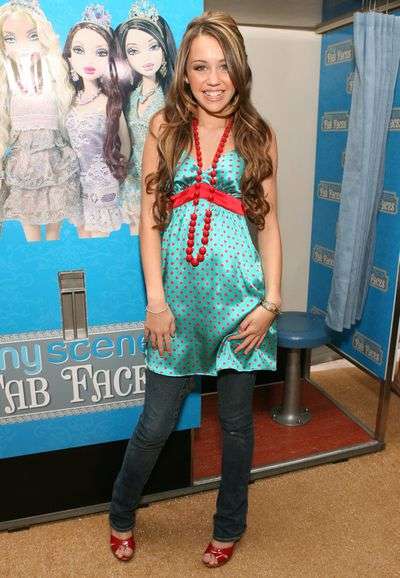 6. Y2K Sunglasses
Sunglasses are hard to mess up now. Tiny lenses and big frames are back. Dark, light, colored, bedazzled, heart-shaped, reflective, futuristic, funky—anything goes. Why not wear a gem-encrusted semi-clear pair?
7. Cargo Trousers
This fashion editor thinks cargo pants were unfairly out of vogue. Everyone loves pockets, especially more. In the early aughts, you might have worn cargos like Avril Lavigne with sweatbands and skater shoes, but cropped tops and fitting bodysuits update the trend.
8. High Platform Sandals
Platform-ification will happen if possible. Our best platform sneakers, heels, and boots are addicting. So why not level up our flip flops? "I wasn't intending on getting out of the car" becomes "I'm the baddest bitch in this mall food court" when you switch from a thong to a wedge sandal. Please, more energy.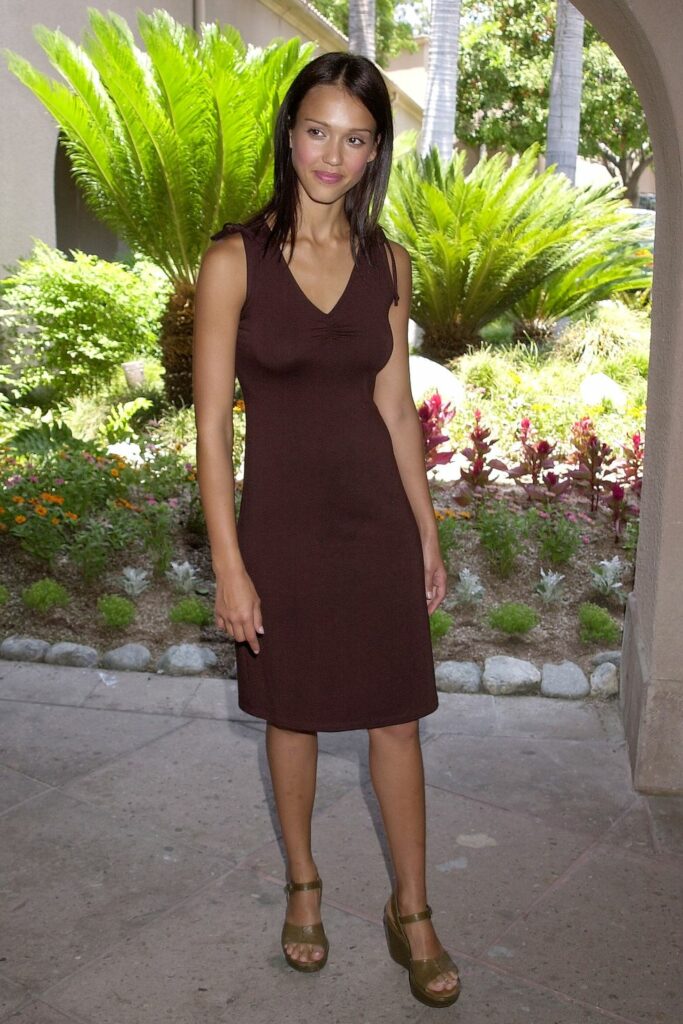 9. Juicy Couture velour sweatsuits/tracksuits…
If you aren't sure, then watch The OC or Real Housewives.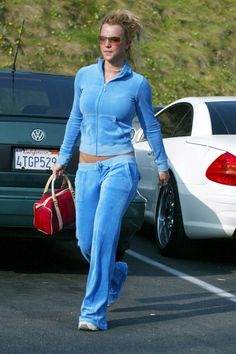 10. Uggs
(Which goes with everything) I can't complain; I still use mine! Simple, it makes you feel cha-ching, even though you're not and everyone has a pair. Beyoncé, Paris Hilton, and others wore the cozy boots with tiny skirts and pricey handbags. Celebrities wore UGG boots to every formal and warm event.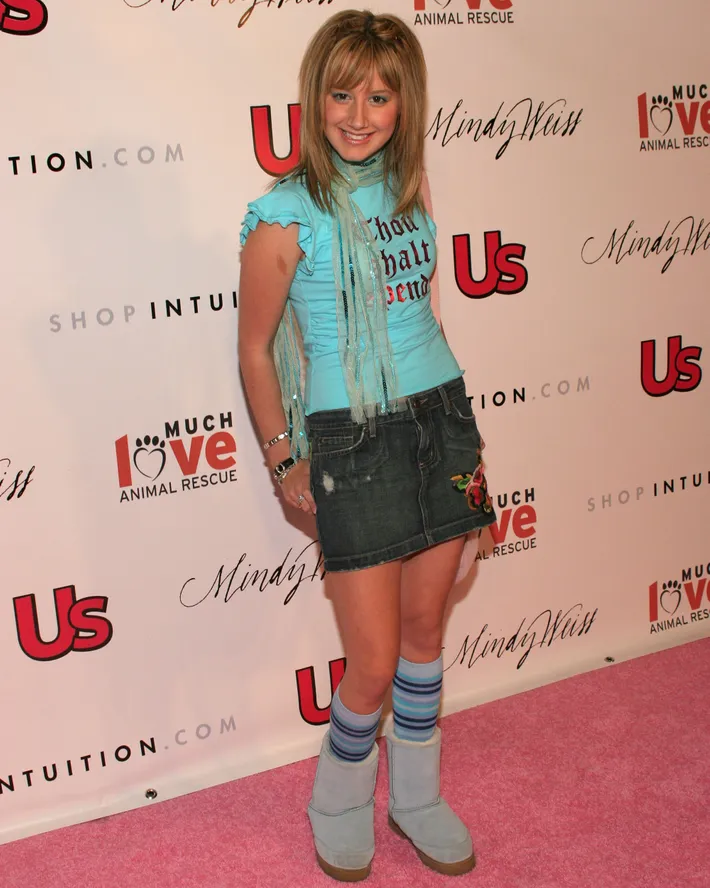 11. Baggy Jeans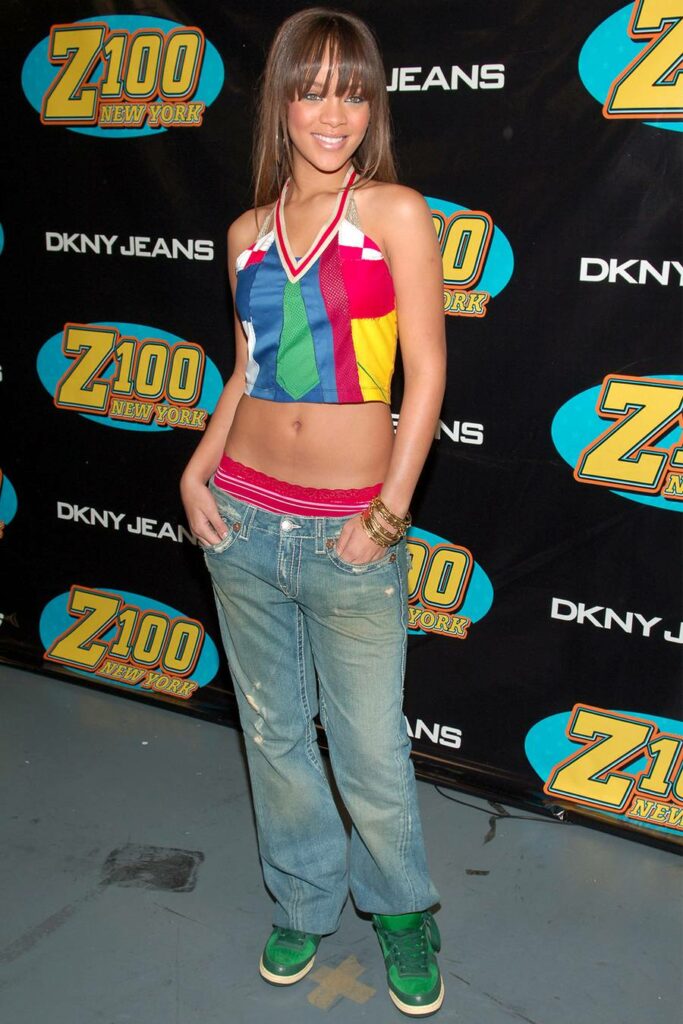 12. Cat-Heels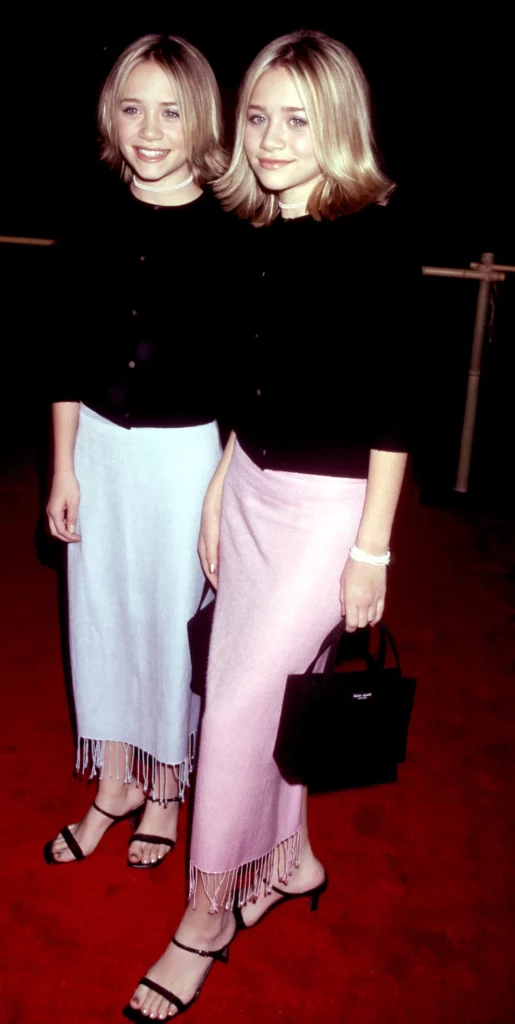 Though I could talk about platforms, a smaller heel has its advantages. Kitten heels are delicate but strong. Whether with a suit or jeans, a pair is a boss move.
13. Denim-on-Denim
Britney Spears and Justin Timberlake's 2001 red carpet denim outfits are unforgettable.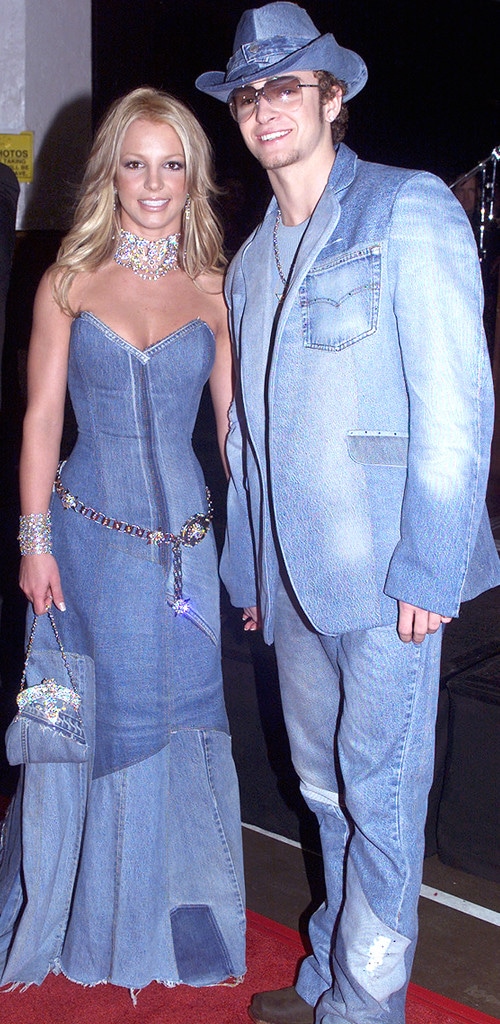 14. Baguette Bags
Purses have a Goldilocks metric. We had too many big and tiny ones in our closets. A small-to-medium baguette that slips perfectly under your shoulder? Perfect.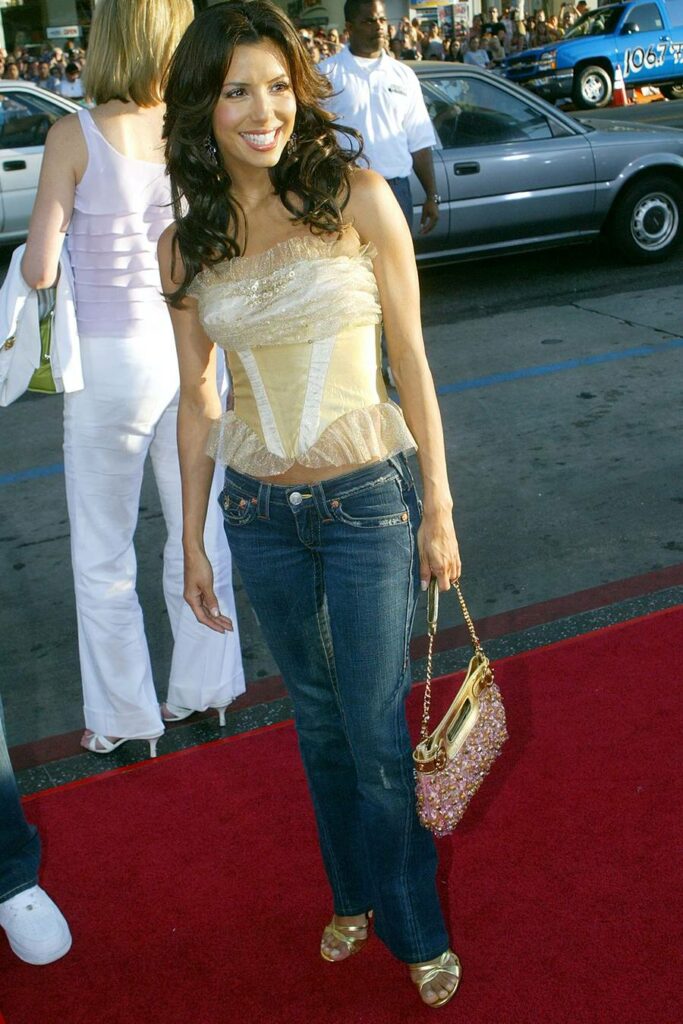 15. Low-Rise Jeans
Low-rise jeans used to show off abs, which I don't have, but now they're more comfortable. To avoid slipping off, get a belt that fits if your hips are smaller than your shoulders.