Avocados. They're not only for guacamole any longer. Flavourful Hass avocados include incredible taste, enthusiastic shading and a rich surface to customary dishes, making them exceptional.
From pizza to servings of mixed greens to sandwiches, avocados add that small something uncommon to your formulas. Realizing how to appropriately choose, handle, and store your avocados will guarantee that they add the ideal style to your feast without fail.
Choosing your avocados
When picking your avocados, search for delectable Hass avocados. They are known for their velvety surface, have a particular uneven skin and are accessible all year.
To decide the readiness of a Hass avocado, tenderly crush the organic product a ready natural product will respect delicate weight. Hass avocados will likewise turn dim green to dark as they age.
If you are purchasing avocados for sometime later, buy firm natural product.
Avoid natural product with outside imperfections.
Maturing
To mature a Hass avocado, place the natural product in a paper pack with an apple for a few days at room temperature (apples quicken the procedure by emitting ethylene gas, an aging operator).
Putting away
Ready avocados can be put away in an icebox or cooler for later use.
Mash the avocado, including 1/2 tsp. of lemon juice per 1/2 pounded avocado to counteract staining.
Lay saran wrap straight forwardly on the outside of the blend before covering.
You can refrigerate the blend for as long as two days or store in the cooler for as long as two months.
Dealing with
Like all organic products, wash the avocado before cutting.
Cut the avocado the long way around the seed.
Twist the parts in inverse ways to isolate them.
Slip a spoon between the seed and the products of the soil and the seed will come out.
Slip a spoon between the skin and the products of the soil far from the strip.
When you've chosen and arranged your Hass avocados, attempt them in this speedy, simple formula.
Turkey and Avocado Sandwich Wedges
1 round level sourdough bread portion
2 expansive Hass avocados, stripped and seeded, isolated
3 Tbsp. salsa
3 (6 by 11/2-inch) strips simmered red pepper
1 pound meagrely cut smoked turkey
3 flimsy red onion cuts, isolated into rings
3 pepper jack cheddar cuts
2 romaine lettuce leaves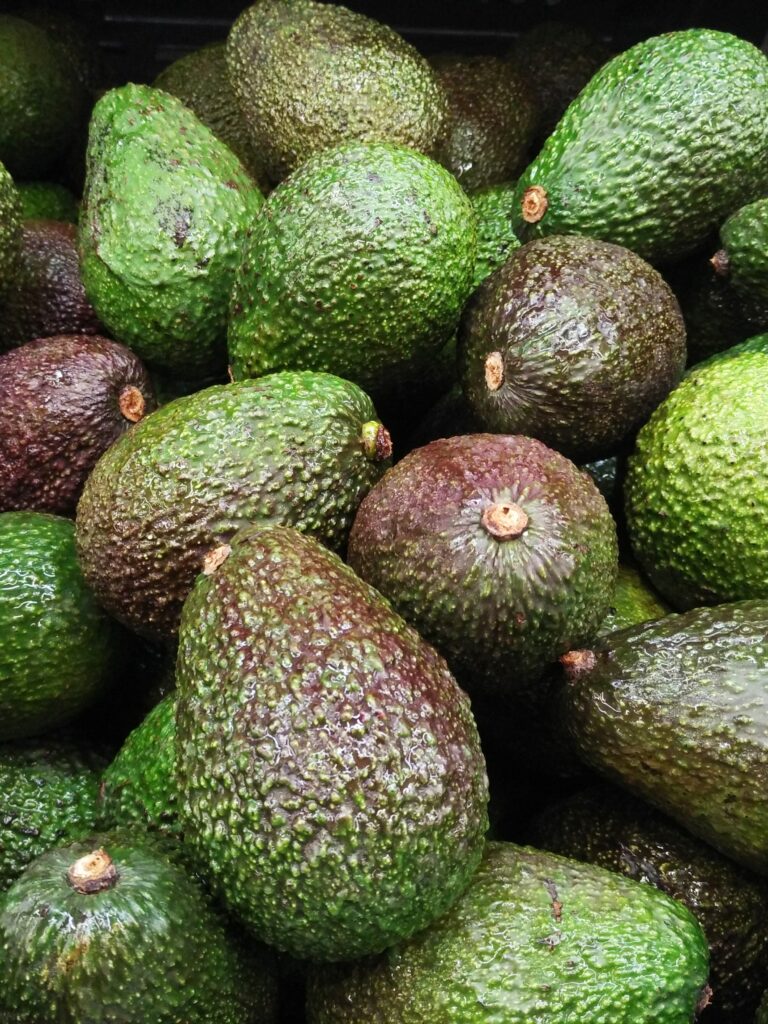 Guidelines:
Cut a hover out of the highest point of the bread; remove within the bread in the base area to make a shell. Crush one avocado and blend with salsa; spread over the base of the bread. Layer pepper strips, onions, cheddar and a large portion of the turkey inside the bread. Cut the staying avocado and spot over the cheddar. Top with lettuce and remaining turkey. Supplant the bread top and press down solidly to pack fixings. Wrap firmly and refrigerate until prepared to serve. Cut into wedges just before serving.
Whats your favourite Avocado Recipe?