Are you thinking about getting a tattoo? This can be a great choice and allow you to say something about who you are, what you believe, or how you feel. It's a way to express your personality freshly and excitingly while some people also consider tattoos living art or highly fashionable.
You might have been anxious to get a tattoo for years or you could only just be starting to think about this choice.
If the latter is true, it's important to consider all the crucial details before moving forward here. You need to be prepared for what getting a tattoo involves, what you need to think about before selecting a design and ultimately, how to care for your tattoo once you have it. So, let's dive in.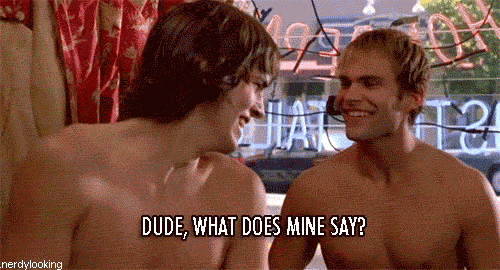 Choosing A Design
The first thing you need to think about when getting a tattoo is choosing what you want and where you want it.
The position is important because it largely depends on whether you want to see it or if it's something you want other people to see.
For instance, if you get a tattoo on your back, you'll hardly ever see it at all. As such, this will be more for aesthetic purposes rather than self-enjoyment. Alternatively, if you get a tattoo on your lower arm, then you're going to see it all the time. This is why these tats are often inspiring quotes or a symbol that is particularly meaningful to the individual.
Do think carefully about the positioning because even the slightest difference will impact how often you see it. For instance, the position on the arm could mean that it is out of sight most of the time or on clear display.
Once you have decided on the position, you need to think about what you want it to be or say. Some people like the idea of getting a tattoo in a different language with Chinese letters being particularly popular. If you do this, make sure that you know what the lettering means. It is possible to get something that has a completely different meaning to what you intended.
You're going to need to speak to the tattoo parlor about this. The other thing to consider is completing a dry run. Usually, an artist will stencil the tat first. This will allow you to see how it looks and whether you want it. Remember, short of removal, it's going to be on your body your entire life.
Are They Socially Acceptable?
There was a time when tats were not accepted at all in society and were seen as common or a sign that someone was dangerous. Thankfully, opinions have changed which will usually mean that you don't need to cover up a tat for a job interview or when you are in the office.
Exceptions would be if your tattoo could be considered offensive. If so, you might need to invest in bandages that can cover the tat in particular situations.
This is again going to depend on the positioning and it's another reason why visibility is an important consideration. Some employers do still discriminate against candidates that have highly noticeable body art.
Choosing The Right Artist
It would help if you then thought about finding the right artist. It's worth looking at a few different possibilities before making your final decision. If you check the website, you should be able to explore the portfolio of their work and see if they can complete the type of tattoo that you want.
Be aware that the more complex your design is the more difficult it will be to find the right artist. Some tattoo artists specialise in completing photo-realistic tattoos or highly artistic designs while others will be able to complete basic lettering. Budget is another consideration here too. More complex tattoos can be more expensive, particularly if they are going to take a long time to complete.
Do make sure that you consider reviews as well. You should be able to find reviews for different artists online before you book. This should tell you whether an artist is a right choice.
Caring For Your Tattoo
Once you have your tattoo it's important to take the right steps to care for it properly. To do this, you need to think about washing it. Special tattoo soap can be purchased or may be provided by the tattoo parlour.
While your tattoo will be covered will cellophane, this does need to be removed fairly quickly. This ensures that sweat and moisture do not build and cause an infection. It's worth noting that your tattoo will be itchy for quite a few days but this will pass.
It's important to avoid touching it as little as possible to avoid infecting or potentially ruining the design.
We hope this helps you understand everything you need to know before getting your own tattoo.