If you plan a trip to Chicago, you will know how many things there are to see and do there. If you want to make the most of your journey, however, you need to go in with a solid plan to have time to see everything without feeling rushed or frantic.
Millennium Park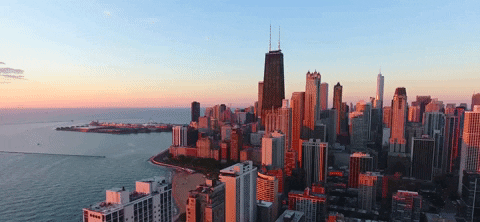 This park is one of the most popular places to spend time outdoors. You can quickly attend special events or look at some spectacular public art on display.
Many people love to take a selfie in front of the Cloud Gate, and they also like to visit the Lurie Gardens. If you're lucky, you may even be able to catch a free concert or even go ice skating at the McCormick Tribune during winter.
Art Institute of Chicago
This is one of the city's most well-known cultural attractions. It is home to more than 300,000 pieces of art; you'll find it has an on-site restaurant too.
They cook a vast range of Italian and Mediterranean food and are highly rated. In the gallery, you can see A Sunday Afternoon on the Island of La Grande Jatte by Georges Seurat or visit the American Gothic painting by Grant Wood.
That's not all because there's also a vast range of contemporary art and even temporary exhibitions.
Lincoln Park
Lincoln Park is home to a 35-acre zoo. More than 1000 animals call this their home, and it is also one of the very few free zoos in the entire country.
You'll see African penguins, majestic cats, and so much more. You can also see the McCormick Reptile House, home to many fantastic creatures.
Of course, if you want to stay in Chicago when visiting Lincoln Park, the Ramada by Wyndham Glendale Heights/Lombard is a great option.
East Garfield
East Garfield is one of the most extensive conservatories in the US. It's a giant greenhouse,
home to well over 600 different species of plants. A lot of them are not indigenous to the region either. It's open all year round, and they even have a Fern Room too! You'll see cacti and many other natural treasures in the Desert Room.
Streeterville
This place has one of the US's largest collections of modern art.
It's a museum that focuses on cutting-edge exhibitions and even programming too. You'll see touring shows, and you will also know that they have a restaurant in-house. This is Marisol, who is manned.
The Magnificent Mile
If you can feel your credit card quickly burning a hole in your pocket, visiting the Magnificent Mile's always a good idea.
This is a long stretch of road with many department stores. There are luxurious retailers on there, and it is also home to a few top-notch restaurants.