Are you ready to set sail on your first-ever cruise adventure? Booking a cruise can be a thrilling experience, but it can also feel a little overwhelming with so many options to choose from.
But worry not! We've got you covered with expert advice from seasoned travel gurus who know the ins and outs of the cruise industry. Let's dive in!
Cruise Length
For first-timers, a week-long cruise is often the perfect choice. It gives you the opportunity to visit three to six different ports, offering a taste of various destinations.
While shorter sampler itineraries can be a fun way to dip your toes into cruising, keep in mind that the ships on these trips might lack some of the exciting features of larger vessels.
Best Way to Book
Forget about booking online like a rookie! Smart cruisers know that the best way to book a cruise is through a travel agent.
These experts can offer valuable advice, score great deals, and even snag special perks like shipboard credit or cabin upgrades. Plus, they're your support system if anything goes wrong during your journey.
Timing is Everything
When should you book your cruise? The sooner, the better! With pent-up travel demand, securing your preferred cabin and sailing date becomes more challenging as time goes by.
Consider booking during the Wave Season (January through March) when cruise lines typically announce their best deals. But remember, last-minute bargains can still pop up!
Perfect Cruises for First-Timers
If you're craving some winter sun, the Caribbean is a fantastic choice. It's easily accessible, offers a variety of island-hopping experiences, and accepts the US dollar, making it hassle-free.
Alternatively, consider river cruising, which allows you to explore charming towns and immerse yourself in local culture. Budget-wise, choose between upscale lines for a more intimate experience or newer mega-ships for a resort-like atmosphere.
Decoding Cabin Categories
Choosing the right cabin can make or break your cruise experience. Interior cabins are the cheapest option, perfect for those who just need a place to crash.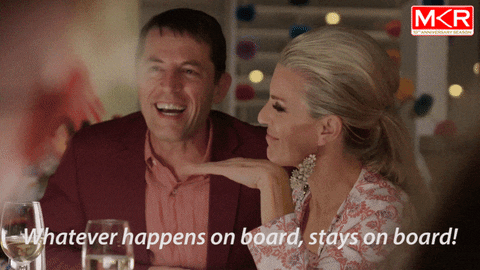 But beware of noisy locations like those near service areas or underneath the kitchen. Use cruise deck plan maps, similar to SeatGuru for airlines, to help you select the perfect cabin type.
Shore Excursions Unveiled
Shore excursions can be confusing, especially for first-timers. Keep an eye on the itinerary as details are added closer to the sail date.
Book early if you're interested in popular options as they can fill up quickly. You can also arrange private excursions through independent companies, but remember that the ship won't wait for you if you're late. If you're uncertain about a new destination, sticking with the cruise line's excursions might be the safer choice.
Sea Days and Fun Awaits
Sea days, the transit days between ports, are often misunderstood. Embrace them as opportunities to explore the ship, enjoy onboard amenities, and decompress.
Mega-ships are particularly packed with thrilling activities like water parks, race car tracks, and shows that will keep you entertained.
Family-Friendly Cruises
For families, mega-ships are a fantastic choice. Norwegian Cruise Line and Royal Caribbean offer an array of activities, from water slides to surf simulators, ensuring there's never a dull moment. If you're a Disney enthusiast, Disney Cruise Line is a must, with both kid and adult-friendly experiences.
Cruise Costs Unveiled
Repositioning cruises, though less suitable for first-timers, can offer significant savings as cruise lines relocate their ships from one region to another.
Keep in mind that the initial price you see may not include additional expenses like gratuities, speciality dining, beverages, Wi-Fi, and shore excursions. Factor in these costs when budgeting for your cruise to avoid any surprises.
Packing Essentials
When it comes to packing for a cruise, less is more. Be sure to pack comfortable clothing, swimwear, formal attire for elegant evenings (if applicable), and appropriate footwear for different activities.
Don't forget essentials like sunscreen, medications, and travel adapters. Most importantly, check your cruise line's dress code policy to ensure you're prepared for any dress-up events.
Stay Connected
Staying connected while at sea is easier than ever. Most cruise ships offer onboard Wi-Fi, but be prepared for slower speeds and additional charges.
Some cruise lines may offer internet packages, so check for options that suit your needs. Alternatively, consider purchasing a local SIM card or using Wi-Fi in port if you need to stay connected.
Dining Options
The dining experience on a cruise ship is diverse and caters to different tastes. Main dining rooms offer traditional dining with assigned seating and set dining times.
Specialty restaurants provide a more intimate and upscale dining experience, usually at an additional cost. Buffet-style dining is also available, offering a wide variety of choices.
Familiarize yourself with the dining options on your chosen cruise line and make reservations in advance for specialty restaurants if desired.
Stay Healthy
While cruising is generally a safe and healthy way to travel, it's important to take precautions to stay well during your journey.
Wash your hands frequently, use hand sanitizers provided onboard, and follow any health and safety guidelines communicated by the cruise line. If you have any specific health concerns, consult with your healthcare provider before embarking on your cruise.
Travel Insurance
Protecting your investment with travel insurance is highly recommended. Travel insurance can provide coverage for trip cancellation, trip interruption, medical expenses, and lost or delayed baggage. It's essential to carefully review the policy coverage and understand any exclusions or limitations before purchasing.
Embrace the Experience
Above all, remember that cruising is an incredible way to explore different destinations while enjoying the amenities and entertainment offered onboard.
Embrace the unique experience of cruising, whether it's relaxing by the pool, indulging in delicious cuisine, or exploring fascinating ports of call. Be open to trying new activities and making lasting memories.
Booking your first cruise can be an exciting adventure, and armed with these expert tips, you're ready to embark on an unforgettable journey at sea. Bon voyage!