You can get your goth on with more than 60 delicacies from the Beetle House restaurant, where "every day is Halloween" and Tim Burton-inspired dishes are served.
Beetle House, a Halloween-themed restaurant with locations in New York and Los Angeles, has released an official cookbook for fans of spooky films like The Nightmare Before Christmas, Beetlejuice, and The Evil Dead.
From chef-owner Zach Neil, The Nightmare Before Dinner includes more than 60 spooky and delicious recipes. The Edward Burger Hands is a delicious burger loaded with smoky bacon, a fried egg, pepper jack cheese, and avocado and topped with a Sriracha cream sauce. The Coco Skellington and the Beetle's Juice are just two of the creepy artisan cocktails you'll learn how to brew.
As a bonus, The Nightmare Before Dinner includes a vegan substitute or ingredient substitution for every recipe in the book!
Host a gothic-themed party of your own! Table settings, decorations, and food ideas for your holiday or screening party are included in a special portion of the website. The Tim Burton fan, Halloween fanatic, or goth in your life will love this cookbook.
Beetle Jam
Prep Time: 10 minutes | Cook time: 20 minutes | Yield: 1 cup (320 g)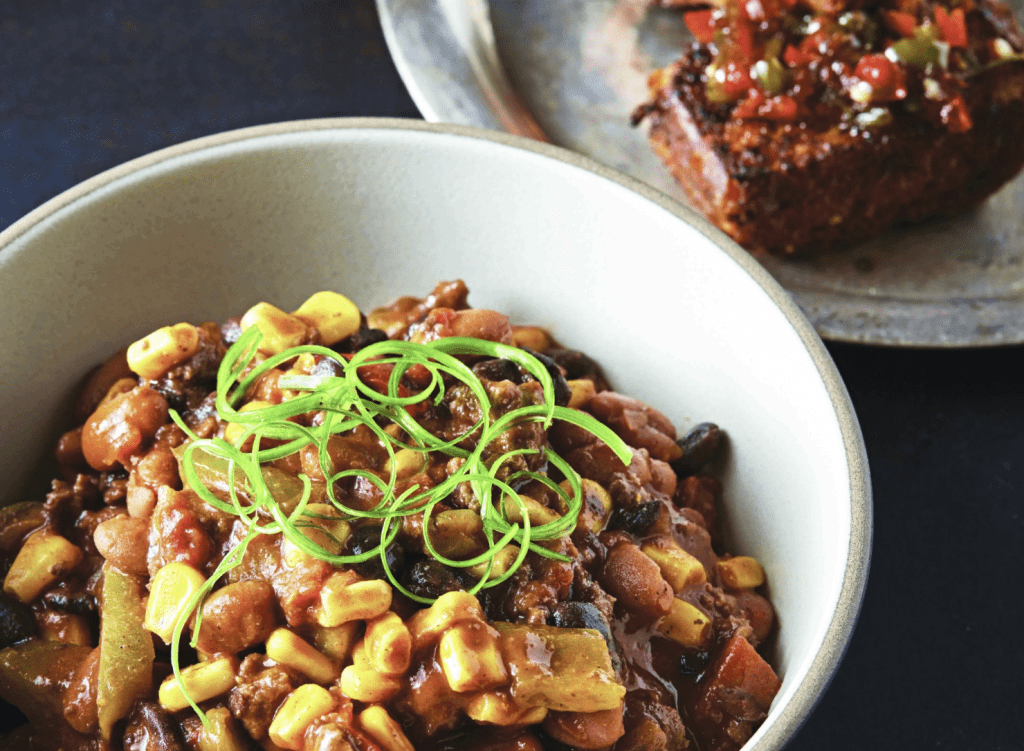 Her daughter Zach's mother, who is one of the most talented chefs in the world, sent this recipe to me. On crackers with cream cheese or on cornbread, this jalepeo pepper jelly is a delicious accompaniment.
Ingredients That Kill
2 green bell peppers, minced
1 red bell pepper, minced
8 ounces (227 g) canned diced jalapeño peppers, drained
1 1⁄2 cups distilled white vinegar
6 1⁄2 cups (1.3 kg) white sugar
1⁄2 teaspoon cayenne pepper
1 container (6 ounces, or 175 ml) liquid pectin
The Butcher's Stew
(Prep Time: 25 minutes | Cook time: 4 hours | Yield: 12-16 servings)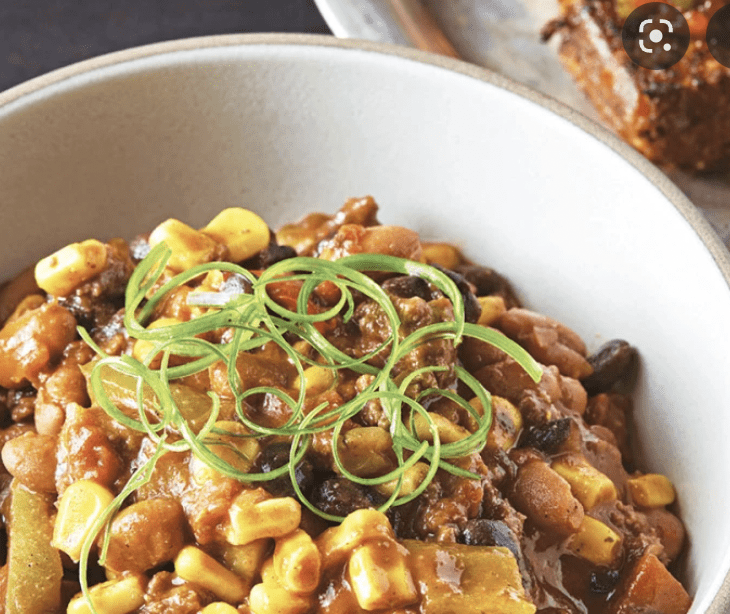 Deadly Ingredients
2 tablespoons olive oil
1 red bell pepper, diced
1 green bell pepper, diced
2 large red onions, diced
2 to 4 pounds (907 g to 1.8 kg) ground beef (see headnote)
1 teaspoon crushed garlic or garlic paste
3 tablespoons chili powder
1 1⁄2 tablespoons ground cumin
1 teaspoon ground cinnamon
2 tablespoons sriracha sauce
1 teaspoon salt
1 teaspoon black pepper
1 teaspoon Cajun seasoning
2 tablespoons sugar
2 large cans (23 ounces, or 660 g each) tomato soup
4 cans (14.5 ounces, or 411 g, each) stewed tomatoes
15 ounces (13⁄4 cups, or 425 g) canned crushed tomatoes
2 cans (15.25 ounces, or 432 g, each) whole-kernel corn, drained
2 cans (15 ounces, or 425 g, each) kidney beans
2 cans (15 ounces, or 425 g, each) black beans, drained
Chopped scallion greens, for serving
Shredded cheddar or vegan cheddar-style cheese, for serving
To Put It Together
Edward Burger Hands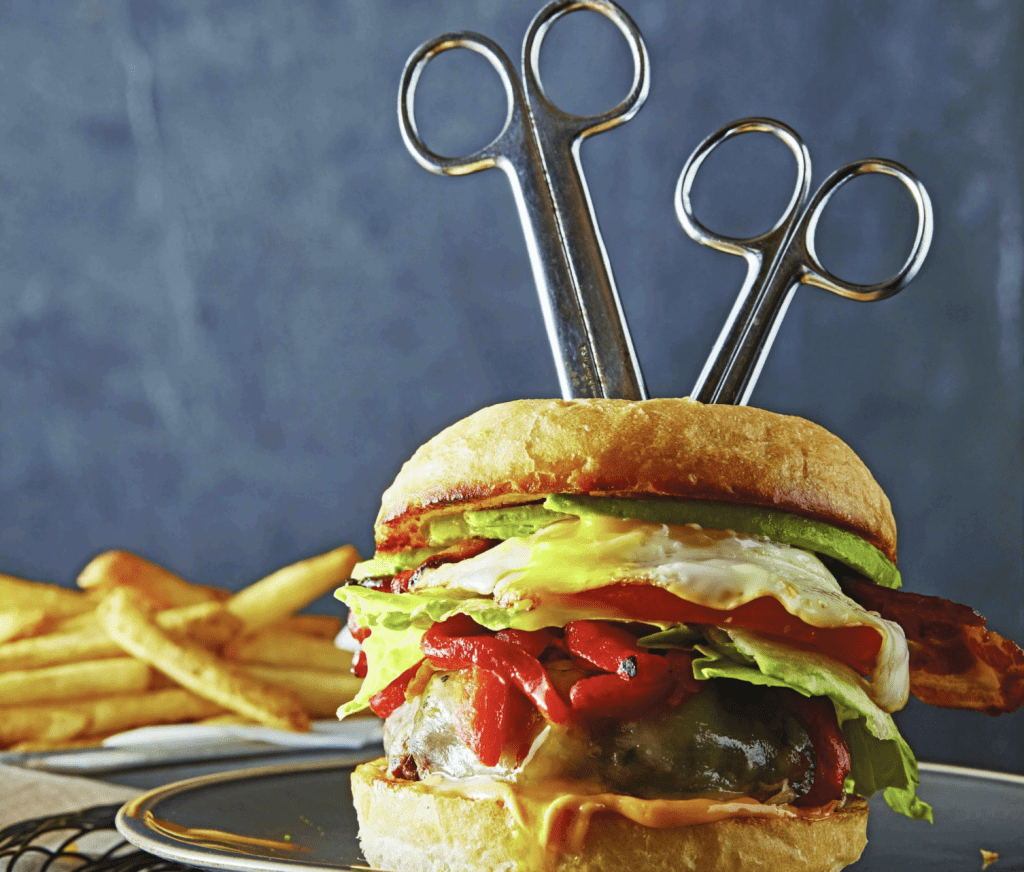 ­Deadly Ingredients
Egg, Sunny-Side Up
1⁄2 tablespoon butter
1 egg
Burger
Pinch of salt and black pepper
Pinch of garlic powder
Pinch of ground cinnamon
1 burger patty (8 ounces, or 227 g)
1 slice Pepper Jack cheese
1 burger bun
2 strips bacon, fried
1 piece romaine lettuce
1 slice tomato
2 slices avocado
2 large pieces roasted red peppers
Veruca Sauce – See page 20, to taste
Edward Sauce
2 cups (460g) sour cream
2 cups (450g) mayonaise
2 tablespoons sugar
1/2 tablespoon salt
1/2 tablespoon garlic powder
1 teaspoon smoked paprika
1 teaspoon black pepper
2 tablespoons lime juise
1/4 cup (60ml) sriracha sauce
1 tablespoon chipotle-cinnamon spice rub, such as Lawry's
This Is Halloween Cocktail
Yield: 1 serving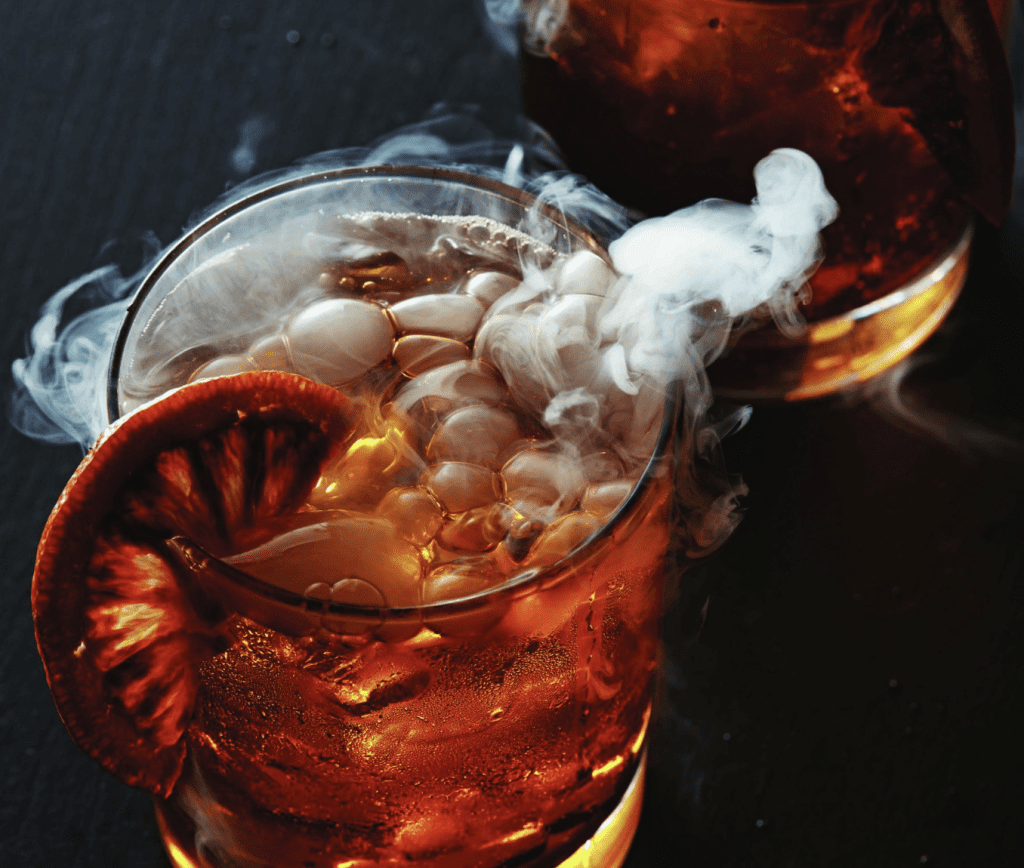 Cinnamon, apple, pumpkin, and ginger are all prominent flavors in this drink, which tastes like autumn in your tongue! The perfect drink for your pumpkin-obsessed friends that eat pumpkin spice everything on Halloween, Thanksgiving, or any other night of the week!
Deadly Ingredients
11⁄2 ounces (45 ml) Fireball
Cinnamon Whiskey
1⁄2 ounce (15 ml) DeKuyper Sour Apple Pucker
1⁄2 ounce (15 ml) pumpkin liqueur
1 ounce (30 ml) apple cider
Ginger beer
Serving Vessel
Rocks glass
Garnish