Hendrick's Gin's distinctive blend of botanicals and fine distillation have earned it a global reputation and a place on the table in most homes, where it is much appreciated and treasured. We're used to their vibrant flavor and floral aroma though they're from Scotland.
Neptunia Gin Today, devotees are in for a treat as the latest batch of their handmade Cabinet of Curiosities has just been released.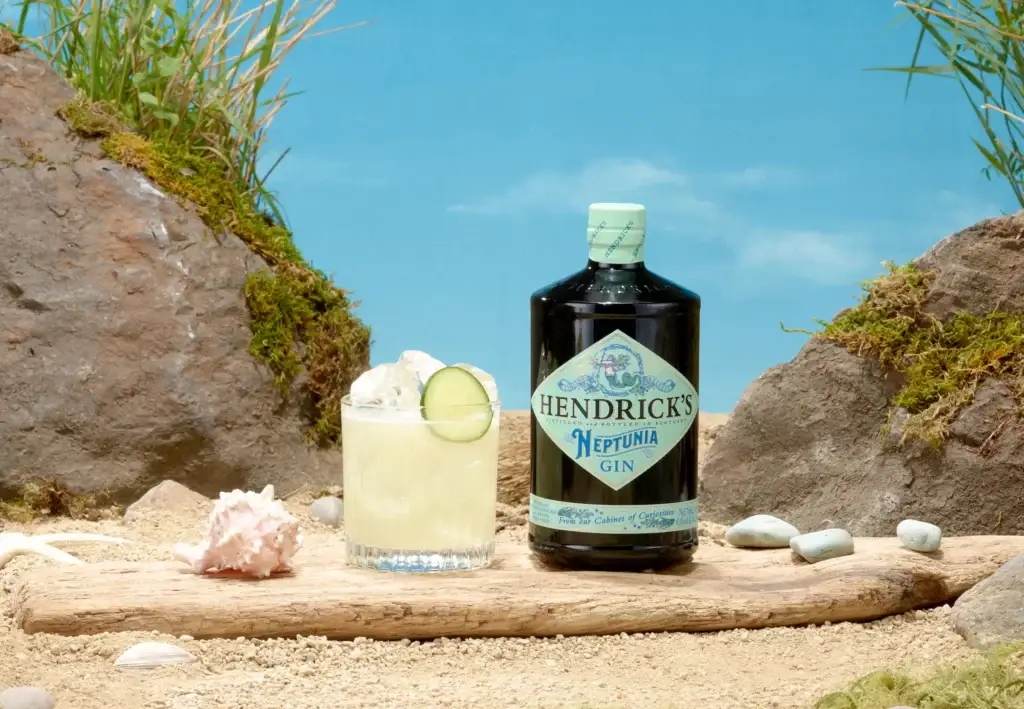 The Neptunia Gin is a quirky homage to the sea inspired by the beaches of southwest Scotland and the music they sing as waves crash the shore.
In keeping with Hendrick's signature rose-and-cucumber aroma and flavor profile, a blend of coastal botanicals adds depth and flavor, culminating in a refreshing citrus finish.
In the heat of the day, it's the perfect thirst-quencher. If you're looking to get the complete marine experience, pair your Neptunia Fizz with some freshly shucked oysters.
By educating the public on their importance in the marine ecosystem, Project Seagrass, the nonprofit organization that serves as Hendrick's Neptune's official charity partner, is helping raise awareness and funds for the preservation of seagrass meadows.
---
Why not try some amazing Hendricks recipes!
Cucumber Lemonade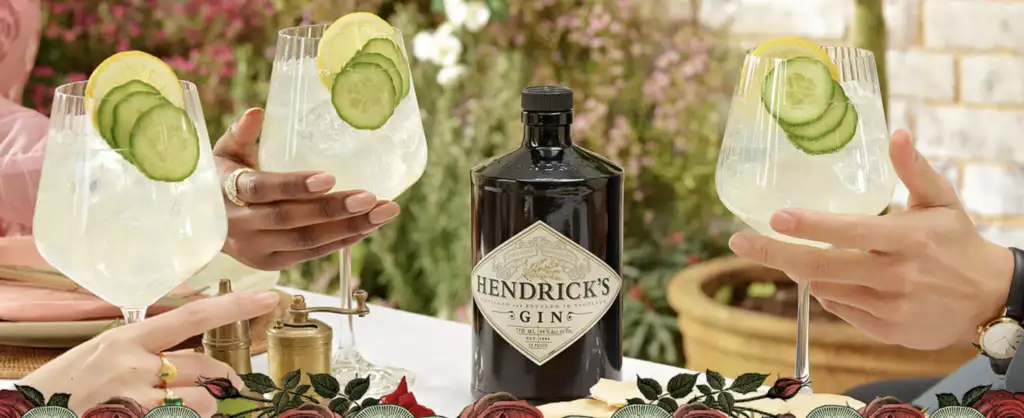 You cannot control the behaviour of wasps at a picnic; you can however ensure you have a summer drink as azure in flavour as the summer evening is long. Cucumber Lemonade brims with naughty thoughts for summers yet to be.
Ingredients
50ml HENDRICK'S GIN
20ml Lemon Juice
20ml Sugar Syrup
Top with Soda Water
Lemon wheel
How To Make
Combine all ingredients in a highball filled with cubed ice.
Lightly stir and serve.
Garnish with 3 thinly sliced rounds of cucumber and a lemon wheel
Cucumber Lemonade 2021 – cut out
Garnishes
Flora Dora

The Floradora, with its vivid pink hue, is a gin cocktail that celebrates the seductive power of the raspberry. Summer is here and out comes the outrageous Floradora.
Ingredients
40ml HENDRICK'S GIN
20ml Lime Juice
10ml Raspberry Syrup
Top with Ginger Beer
How To Make
Build all ingredients in highball over ice cubes.
Churn and serve.
Flora Dora – Cocktail
FLAVOURS
Fruity, Refreshing, Spiced
Garnishes
---
Rainforest Fizz
Somewhere the ravishingly refreshing RAINFOREST FIZZ is waiting for you; knowing full well the bountiful zest it will bring to your cocktail hour, we politely ask you to refrain from smiling too widely as you study its remarkable (yet effortlessly simple) recipe.
Ingredients
50 ml HENDRICK'S AMAZONIA GIN
25 ml Fresh Pineapple Juice
20 ml Sugar Syrup
20 ml Lime Juice
Top with Tonic or Soda
Pineapple Leaves to Garnish
How To Make
Combine all ingredients in a highball glass filled with cubed ice
Lightly stir and serve
Garnish with pineapple leaves
Amazonia Fizz – close up
Garnishes
Check out some more at the Hendricks Website!