Anyone who is planning a wedding will know just how much hard work goes into it. It's one of the most important days that you will ever live through, and it's also something that you will want to make sure goes to plan.
There are a lot of things that go into this, and you are going to need to be aware of if you want to get it right. And all of that is even truer if you are thinking about having a destination wedding.
Of course, it must be said that a destination wedding is also very exciting and one of the things that a lot of people would really want to have as an experience for themselves.
Regardless, there are a lot of things you might want to think about in order to make sure that the planning works out for you and that it goes to plan.
Let's look at some of the major things you will need to be aware of in that regard.
Choose Your Location
Now it should go without saying that the first thing you need to consider is where you will get married.
Choosing your location is vital if you want to make sure that you are going to be happy with your wedding on the whole, and it's, of course, the most crucial decision that you can possibly make in all this. But how can you ensure that you are choosing the right location?
As it happens, there are a few things that you might want to bear in mind here. Some destinations are definitely better suited to weddings than others, so it's crucial that you think about the details involved in this.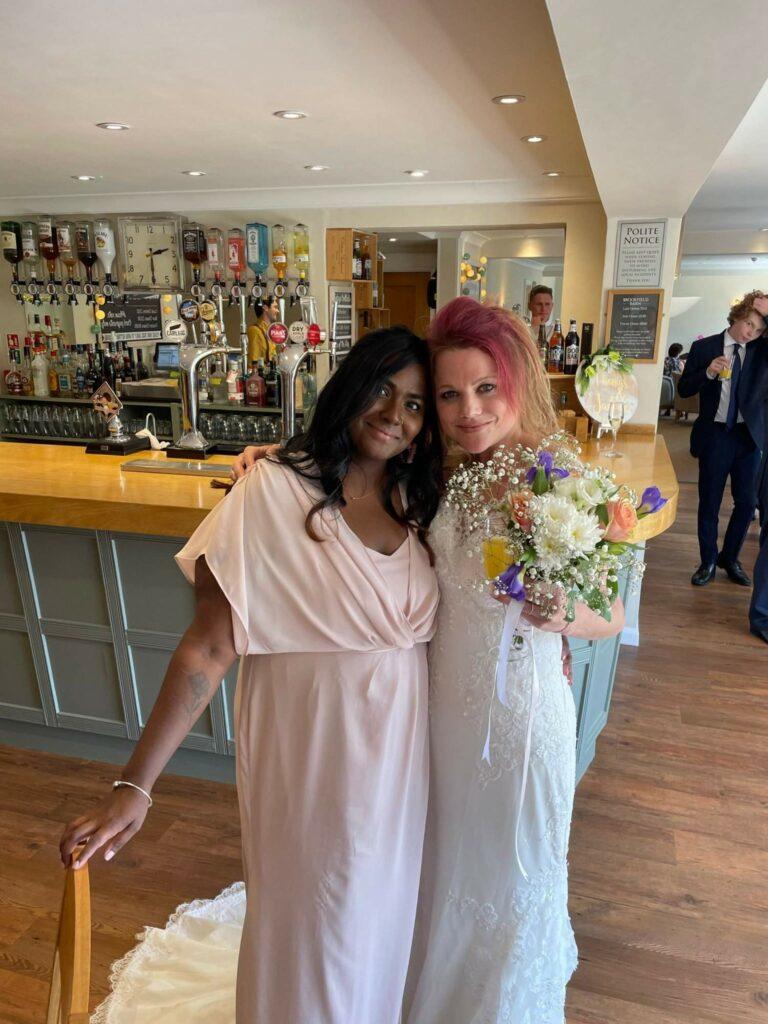 Of course, you may also want your wedding to be unique, which may imply that you avoid wedding locations where a lot of other people have been married.
In any case, do your research thoroughly and ensure you know what the location is like and how it will likely go down.
You'll also need to think about whether the people you invite can attend, which is of course very important in all of this too if you want the wedding to succeed.
Hire A Planner
Although you don't always need to have a wedding planner, the truth is that it does make a lot of things easier. And when you are getting married in another country, it is definitely going to be easier if you have the help of a professional by your side.
They will be able to know about many things that you might have otherwise overlooked, and this is especially true if you find a wedding planner who has worked on destination weddings in the past.
It's a good idea to shop around for wedding planners to ensure you're getting the best one for your needs. This will make it so much easier for you to get the wedding you are dreaming of.
Think About Accommodation
The issue of accommodation is always essential at a wedding, and it can be challenging when you are looking at a destination wedding, because you are obviously in a different country to normal, as are all of your guests.
So you'll have to figure out where everyone is going to stay and how you are going to pay for it. Although it is not absolutely essential to do this, you should consider offering your guests accommodation so they don't have to pay.
This can be a thoughtful way to show them you appreciate them coming to your wedding, which is of course, a great thing to do.
In terms of accommodation, wherever you end up, there are probably many options in the area. For instance, the venue might have a few options, but there could also be hotels nearby.
Make sure that you are looking into your options, in any case, to ensure that you get the right and appropriate accommodation in place.
Find A Local Photographer
As far as possible, it is best to hire professionals from the local area where the wedding will be. It will save you money because you won't be flying as many people out to the destination in question, and it will also mean that you are going to be supporting the local community a little more, which is an excellent approach to take in general when you are getting married in a different country.
That is something you should also keep in mind when finding a photographer. If you can opt for a local photographer, you'll find that you will be a lot better off in so many ways – including the fact that they will know the area well.
You can see in the work of Vittore Buzzi Photography examples of how important this can prove to be, and it's definitely something to think about.
Visit The Destination First
It's definitely essential that you know where you are actually getting married, and you are keen to see it in person before the big day.
There will be so much unknown if you don't do that, so it's vital that you remember to visit the destination early on, perhaps even a couple of times if possible so that you can see what the place is like and start to plan in your head.
Of course, it can be an expense to do this, so it might be something that you want to account for in the overall wedding budget.
It is likely going to make a massive difference to how the whole budget pans out, so it's much better to have it planned than not to.
Plan A Few Days Around The Wedding Day
Remember that there is usually more to plan than just the wedding day itself. More often than not, you will have a few days around the wedding day that you need to think about.
There might be an evening before when everyone meets, for instance, and that can be especially important when everyone is coming from different places to a destination wedding.
There could also be breakfast the next day, or whatever you want. You don't want to overdo it, but you might well want to think about having a few days, three or so.
The more you plan these out, the more successful the wedding day itself will be, so that is something that you might want to think about here too. It's going to make a world of difference to the whole wedding.
Get Insured
If you were not already aware of this, there is such a thing as wedding insurance, and it's important to make sure that you have this in place before your destination wedding.
Insurance will make you feel a lot more secure, and you will know that you have something to fall back on if anything goes wrong. Because you are going to a destination, you are reliant on so many things, such as flights going to plan and so on. So that is something you need to have protection for.
Those are just some of the things that you need to think about when you are planning your destination wedding.