When I first moved to Malta, I helped out at Animal Guardians Malta, a cat shelter. In 2016, they let their first stray cat into their sanctuary.
They worked hard to ensure the cats were healthy, fed well, and loved. The goal was reached!) As they got more significant, the care and help they got also grew.
AGM was started and is run by a Maltese cat lover, Karman. as well as some extraordinarily committed and amazing supporters who help run what is now blooming around Malta.
The help of volunteers and the kindness and generosity of our supporters to maintain this cute little cat village has indeed opened many people's eyes!
They are a regulated charity NGO. VO/1063.
Their mission is to
To rescue, rehabilitate and rehome stray cats in forever homes.
To raise funds and sponsorship to feed and care for their cats
To encourage and host animal-assisted therapy
To work closely with government ministers to pursue a policy of neutering within Malta
To invite and educate schoolchildren in animal care and the benefits of neutering.
With now over 125 cats they have really made this something so emotionally inspiring!
Based in the grounds of St Vincent de Paul ,welcome older people, accompanied by family or nurse, to spend time among the cats, chatting and hugging them. The cats benefit from this love and attention, too!
They also run further and more programs for children with special needs – whether it's autism, learning difficulties or bullying victims aree also invited to join us at the cat sanctuary and enjoy our fluffy, friendly cats.
They will also learn that animals deserve our love and respect. We love to see the smiles on their faces when they have a cuddly cat in their arms.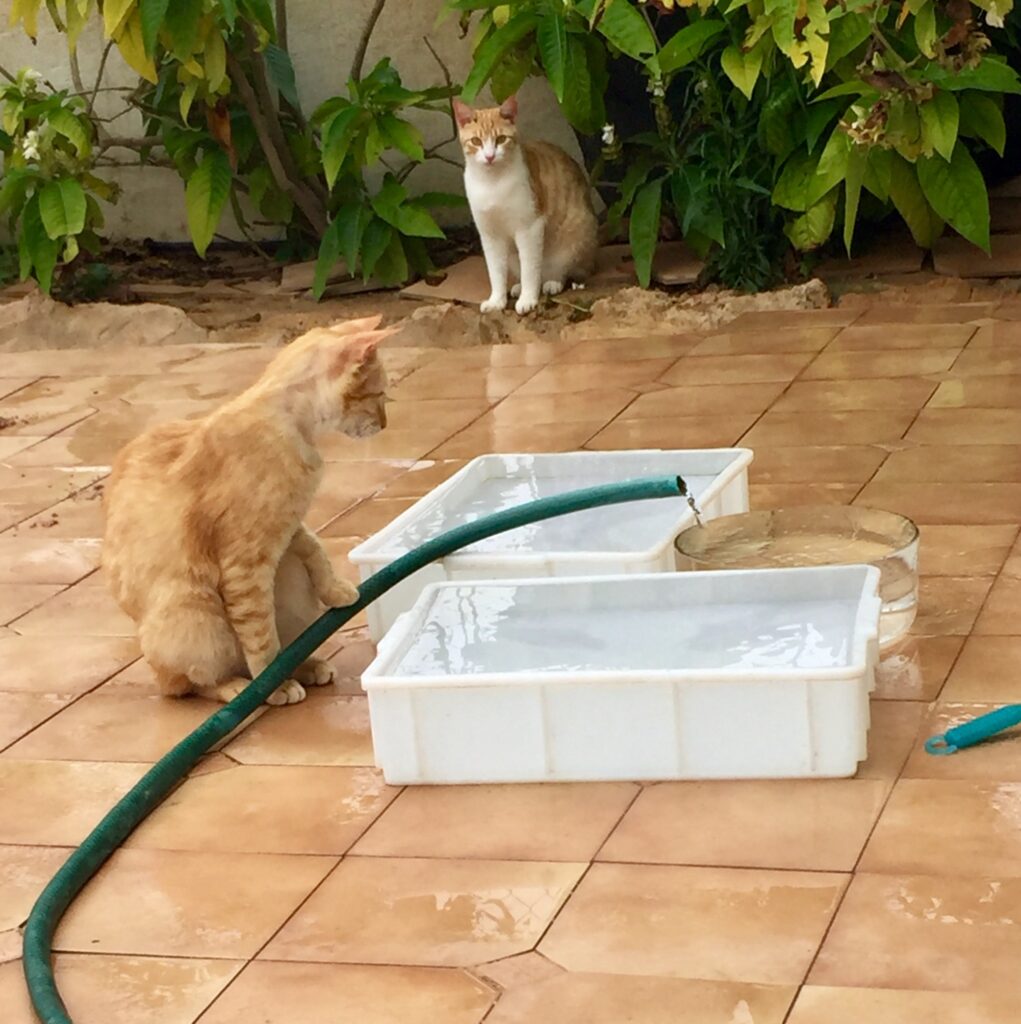 Visit Them
There are over 300,000 stray cats in Malta; managing and reducing this number is vital. Educating the population is hugely important.
Inviting schoolchildren to the sanctuary and showing them what we do and why we do it is a crucial way of ensuring the next generation is aware of the issues and teaches them softer values e.g. caring for animals.
Donate
Want to be part of the AGM? Why not donate here?
Your donation to support their work is greatly appreciated. Please donate and Feed 1 of their rescued cats for a day!
Paypal : www.paypal.me/feedacatnow
Some of these photos are from a few months back; head over to see the fantastic support they got from a roof to new flooring and more!
Now, this is just perfect affection. Meow…