I sometimes find it hard to eat both tasty food and food that is good for me. I want a well-balanced, friendly atmosphere that doesn't cost too much.
I walked by this charming restaurant in St. Julians that served native, Italian, seafood, Mediterranean, and European food.
Pippinos aims to serve hearty comfort food for lunch and dinner. Set within the picturesque bay of Spinola Bay, St Julians, Peppino's restaurant and Lounge Bar has been amusing locals and foreigners for the last twenty-four years.
The restaurant has lots of light via the massive windows. The three-story restaurant offers a homely and refined feel, and with a top-floor lounge, you'll have a view of the little bay and see the hustle and bustle of St. Julians below.
While sitting on the top while the sun went down, we indulged in a nice bottle of house wine. The waiters were extremely attentive, fun, and friendly.
STARTERS
The choice of starters ranged from fish to Risotto and soups. Beautiful mixture and one thing for everybody. I went for the steamed mussels with wine and garlic; This food delicacy comes alongside the assistance of wine and garlic.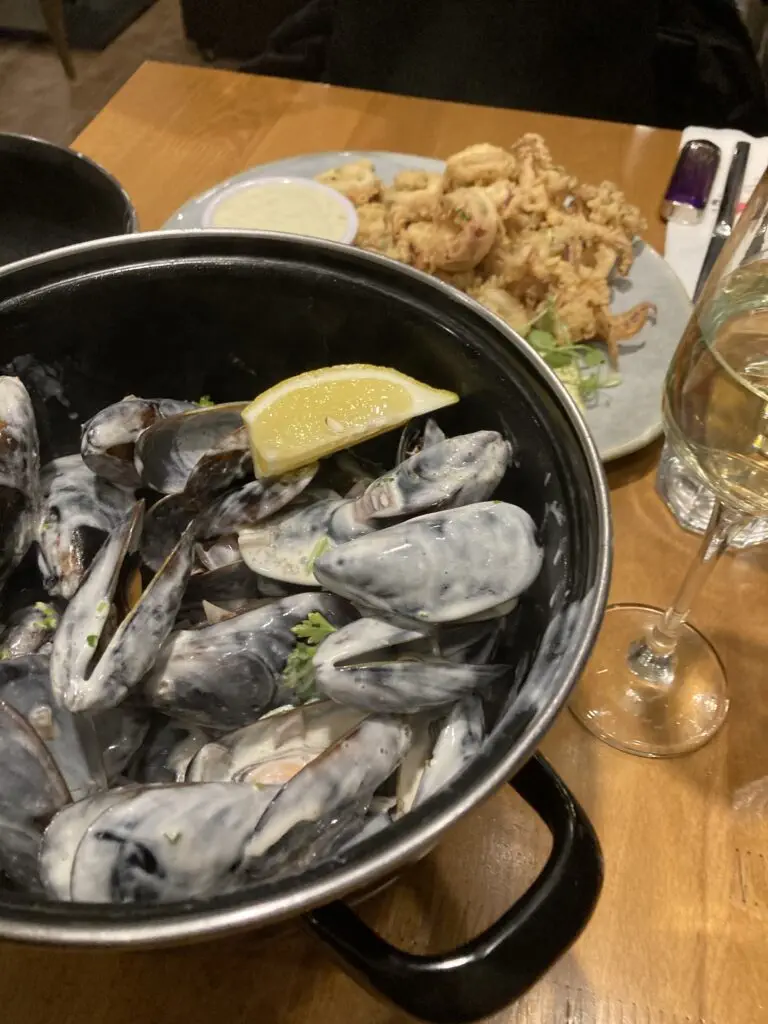 Tom went for the calamari, a crispy batter that fries perfectly to a golden brown crunch. Went down a treat. The portions were giant, which I loved!
MAINS
Deciding on what to get for dinner was hard, so I went for steak with skinny potato slices, a wild rocket and tomato dish, and roasted vine tomatoes.
I ordered our cut medium, and medium it arrived. The accompaniments were all au gratin well, and there was lots of pepper sauce. Perfection!
Tom went for the Baked Caprese Chicken with seasoned Italian chicken breast, sweet oven-roasted tomatoes, savoury balsamic vinegar, and melted mozzarella cheese. Served with a side of mashed potatoes,
We were full and couldn't say enough about how good the meal and experience were. I will come back. We got lucky because they booked tables quickly. So, if you can, try to make a reservation ahead of time!
Also, check out their website for updates, events, and more!