As most of you know, I am always broke, what can I say, I like food! Socializing and well, shopping…..?
Being ethical in everything we do is becoming a fashion all of its own. More people are concerned about the effects we are having on the planet and how in some countries people work for a pittance than ever before.
However, some think it takes money to be ethical, but this is not the case. You can still be fashionable with ethical products and not spend a fortune.
Follow The Blogs
There are ethical fashion blogs that will give you tips on saving money while dressing ethically and will point you in the right direction for reasonably priced suppliers.
They generally will let you know which brands you can trust and which are the ones to steer clear of. Also, they can often give you a discount code or will know of other special offers you can use.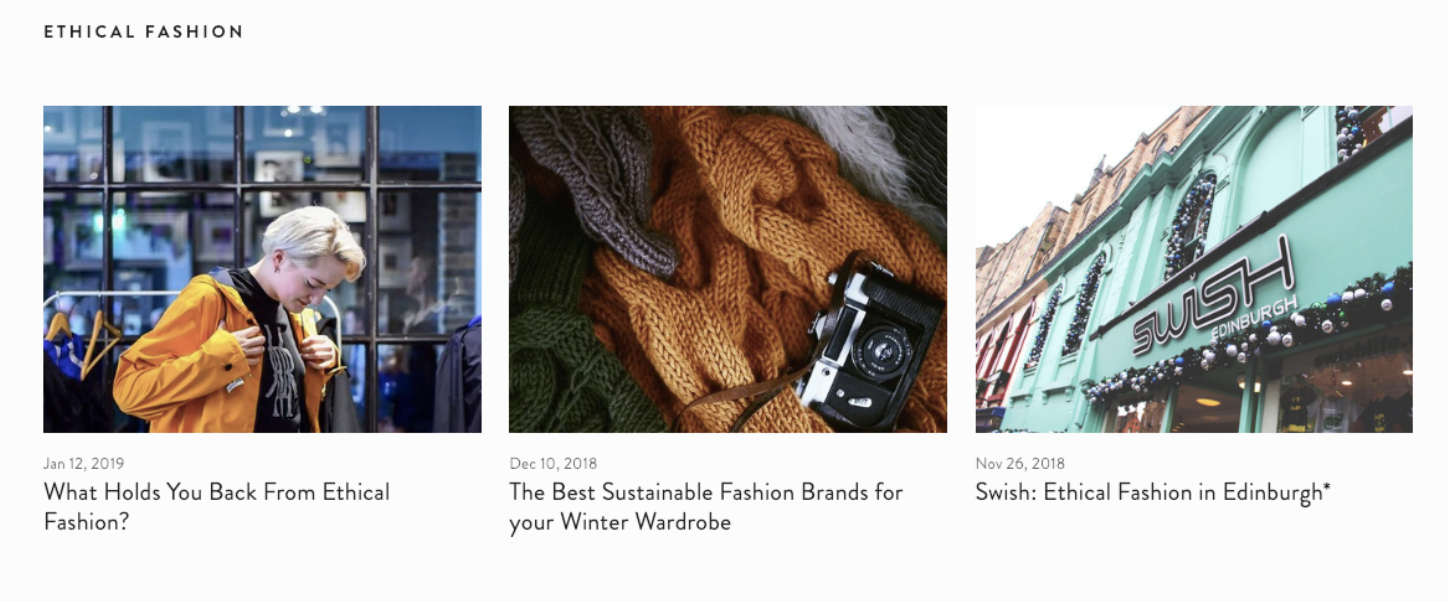 Sign Up For Ethical Brand Newsletters
Shopping for ethical products is just like shopping for anything else. The makers send out newsletters to let you know about new products and special offer coupons for you to use. Sign up for the newsletters of these brands and you will find that generally, they are exciting.
Don't Forget The Makeup
For many years, makeup and perfumes were tested on animals before reaching the stores. Now that is much rarer, but still, some of them have animal by-products in them, and you should be mindful of this when shopping.
For some people, this is still a step too far, and they would prefer vegan makeup products to anything else. These used to be hard to find, but now they are readily available for anyone that wants to use them.
Quality Is Better Than Quantity
Buying a few timeless pieces of good quality will save you money in the long run. They will withstand the vigor of washing machines better than cheaper products and will hold their colors for longer. Properly care for, quality pieces will last you much longer than the same amount of money spent on several inferior ones.
Wait Till The Off-Season
Some of the best bargains will be found in the stores when they are preparing for the next season. They usually put the old season's stock on a couple of racks at greatly reduced prices, and watching out for these will make it easier to manage your clothing budget.
Winter sweaters are cheaper in March, and summer tops will cost you less in October. They will not cost anything to store in your closet and are ready for when the seasons roll around.
Swap With Friends
If you have friends who think the same way as you and only buy ethical brands, get together with clothes you no longer wear and see if you could swap a few around.
You could all benefit from this, as there will be additions to your closets without spending any money. Although it might be easier to go to the local chain store when you need something new, it does not take much effort to find ethical brands for similar prices and is often cheaper.