Halloween only happens once a year, but if you know what to do, you can make the fun last for a whole month.
When the clock strikes midnight on September 30, real Halloween experts grab a piping hot cup of candy corn-spiced cocoa, sit down under their 12-foot-tall plastic Home Depot skeleton, turn on the TV, and start a 31-day binge-watching session of horror movies.
But there is a clear difference between horror movies and movies about Halloween. Good art like Don't Look Now might make you feel uneasy but also make you overthink.
But zombie attacks? Rampaging monsters? Killings by chainsaw? Are all sorts of things moving around at night? That's the kind of thing that October was made for.
So, to help you decide what to watch, we've put together a list of the scariest movies you can watch this Halloween.
Hereditary (2018)
Horror/Drama ‧ 2h 7m
Annie and the rest of her family are sad after the death of Annie's mother. Soon, strange things start to happen, and the terrible truth about Annie's family starts to emerge.
It (2017)
Horror/Thriller ‧ 2h 15m
When Pennywise, a shape-shifting clown, comes back, he forces seven helpless kids who have been bullied to face their worst fears. The clown is an old evil that scares kids before eating them.
The Blair Witch Project (1999)
Horror/Found footage ‧ 1h 21m
Three students decide to go into the woods of Maryland to find out what's happening with the Blair Witch. But they lose their map, and things take a turn they didn't expect.
The Conjuring (2013)
Horror/Thriller ‧ 1h 52m
When the Perron family moves into a farmhouse, strange things happen. They ask Ed and Lorraine Warren, who study demons, to help them eliminate the evil spirit that is bothering them.
Friday the 13th (1980)
Horror/Slasher ‧ 1h 35m
When Steve Christie, an entrepreneur, reopens Camp Crystal Lake after it had been closed for years, a group of counsellors are brutally killed at a summer camp.
Carrie (1976)
Horror/Thriller ‧ 1h 38m
On the day of her prom night, seventeen-year-old Carrie discovers that she possesses telekinetic powers. She puts her powers to use when she is humiliated after a prank.
The Amityville Horror (1979)
Horror/Supernatural horror ‧ 1h 58m
A newlywed couple moves into a large mansion on the Long Island coast and discovers that it is haunted. Unfortunately for them, anyone trying to exorcise the house is devastated.
Paranormal Activity (2007)
Horror/Thriller ‧ 1h 26m
Katie and Micah, a young couple, move into a house in the suburbs and start to feel bad things around them. They put in cameras that record everything that happens, sounds, and goes wrong in the house.
Children of the Corn (1984)
Horror/Thriller ‧ 1h 32m
Two people in love find a small American town where kids have killed all the adults as part of a strange ritual.
The Cabin in the Woods (2012)
Horror/Comedy ‧ 1h 35m
Five friends accidentally call up a family of killer zombies in the woods and get caught up in a ritual of human sacrifice to appease cruel underground gods.
Malignant (2021)
Horror/Thriller ‧ 1h 51m
Madison, a young woman, has terrifying dreams about people being killed. Later, Madison decides to find and help the people who have been hurt.
Parasite (2019)
Thriller/Drama ‧ 2h 12m
When the son starts working for the rich Park family, it gives the Kim family a chance to get ahead. Soon, they all find ways to work for the same family and start living off of each other.
The Texas Chainsaw Massacre (2003)
Horror/Slasher ‧ 1h 38m
A few friends are shocked when a hitchhiker shoots herself in their car. When they go to a town to get help, they find that a family of cannibals and a crazy person with a chainsaw are after them.
The Haunting (1963)
Horror/Supernatural ‧ 1h 52m
When Dr. John Markway, a scientist, invites Eleanor and Theodora to the old Hill House to look into reports of strange things happening there, things start to go wrong.
House on Haunted Hill (1958)
Thriller. 1h 15m
Rich weirdo Frederick Loren (Vincent Price) has a plan for five guests at a possibly haunted mansion: show up, survive a night full of scares, and get $10,000 each.
Annabelle, Loren's ex-wife (Carol Ohmart), is the guest of honour. She and her secret lover, Dr. Trent (Alan Marshal), have devised a plan to scare Nora Manning, Loren's business partner (Carolyn Craig), into shooting the possibly crazy millionaire. But more spooks and surprises mess up the plan.
The Hills Have Eyes (2015)
Horror/Mystery ‧ 1h 29m
When a suburban family gets lost on their way to California and is attacked by a group of psychotic cannibals, bad things start to happen to them.
Pet Sematary (1989)
Horror/Thriller ‧ 1h 43m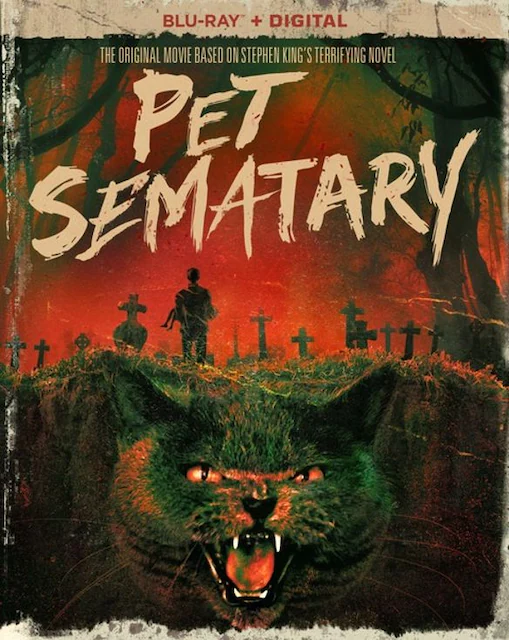 Louis Creed and his family move into a new home and try to get settled in. But after Louis buries his daughter's cat in an old graveyard in the woods behind their house, strange things start to happen.
Child's Play (1988)
Horror/Mystery ‧ 1h 27m
Karen buys her son Andy a famous doll for his birthday, and Andy names it Chucky. When Andy discovers that a serial killer's spirit possesses Chucky, things go from bad to worse.
The Strangers (2008)
Horror/Thriller ‧ 1h 31m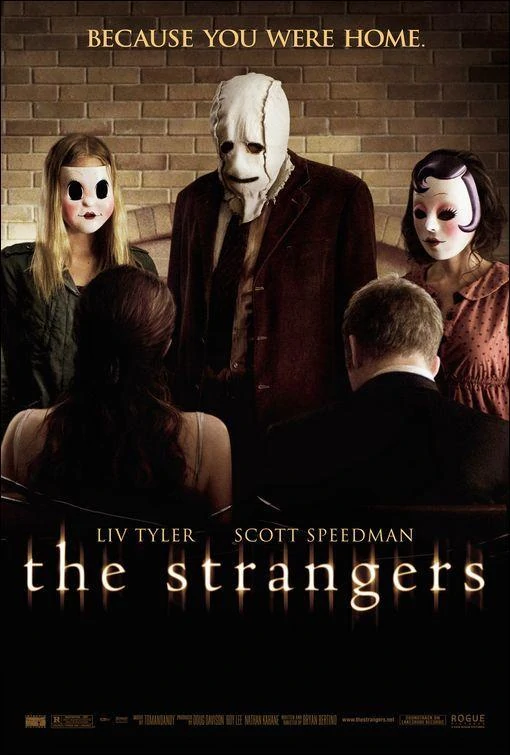 James Hoyt and his girlfriend, Kristen McKay, go to a house in the middle of nowhere to spend time together. But a knock at the door in the early morning changes their lives.
It Follows (2014)
Horror/Thriller ‧ 1h 40m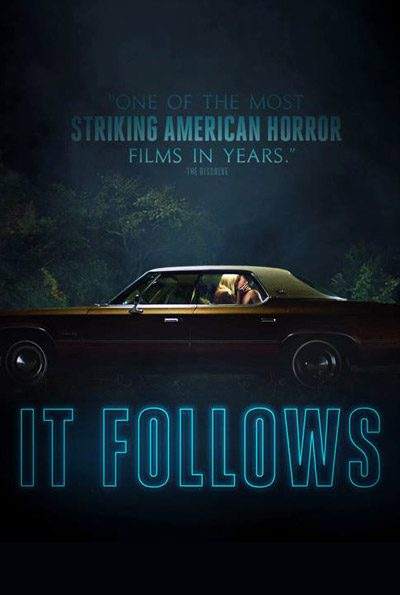 After carefree young Jay (Maika Monroe) sleeps with Hugh (Jake Weary), she finds she's the newest victim of a lethal curse carried from victim to victim via sexual contact.
Death will come as a friend or a stranger, Jay learns. Jay's pals don't believe her hysterical ravings until they witness the phantom assassins and help her run or defend herself.
Annabelle (2014)
Horror/Thriller ‧ 1h 39m
A satanic cult attacks John and Mia Form and makes their lives hell using an ancient doll. There follows a series of unexplainable occurrences in the Forms' home.
Get Out (2017)
Horror/Thriller ‧ 1h 44m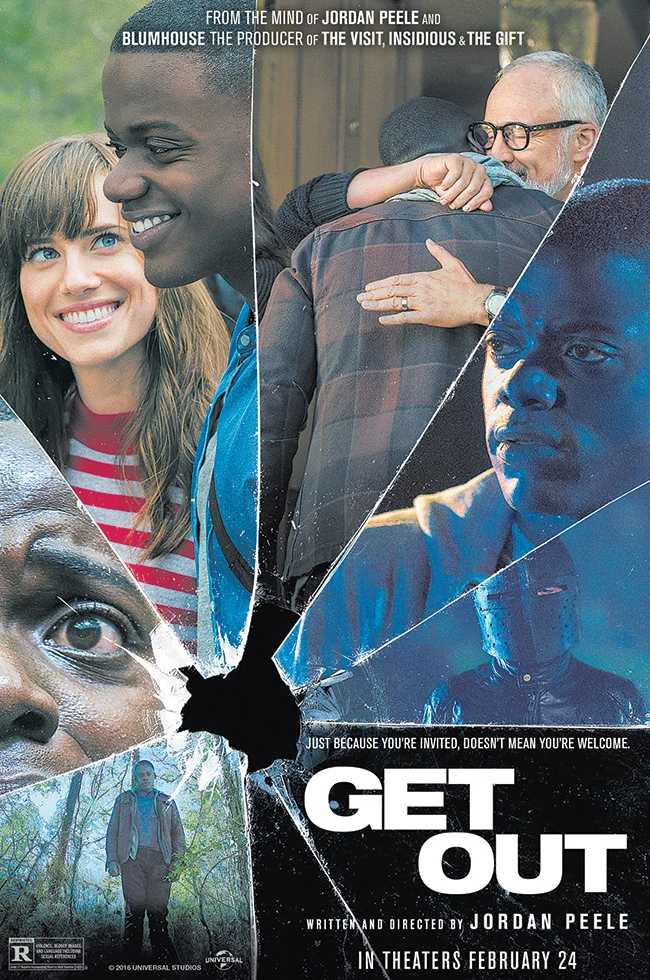 Chris, an African-American man, takes a weekend trip to meet his white girlfriend's family. At first glance, they appear normal, but he is unprepared for what lies ahead.
Jennifer's Body (2009)
Horror/Comedy ‧ 1h 42m
After being offered as a sacrifice to the Devil, Jennifer is possessed and transformed into a succubus. When Jennifer's best friend Anita finds out, she has to prevent her from attacking her boyfriend Chip.
House of Wax (2005)
Horror/Thriller ‧ 1h 53m
A gang of football fans who get lost on the way to the game decide to seek refuge in an abandoned wax museum. As events unravel, however, they are forced to flee from the brutal brothers who own the hotel.
Summer of 84 (2018)
Horror/Thriller ‧ 1h 45m
A group of buddies look into rumours that their police officer neighbour is up to no good. However, they face complex outcomes.
Escape Room (2019)
Horror/Thriller ‧ 1h 40m
There is a $10,000 prize in an escape room competition, and six people from all walks of life have signed up to try their luck. When put in a terrible situation, people tend to make different decisions.
The Black Phone (2021)
Horror/Thriller ‧ 1h 42m
A ruthless, disguised killer has Finney Shaw, a quiet but smart 13-year-old boy, locked away in a soundproof cellar.
He finds out that the voices he hears come from the murderer's previous victims when a wall-mounted phone he thought was disconnected begin to ring, and they are determined to make sure the same thing doesn't happen to Finney.
Host (2020)
Horror/Mystery ‧ 1h 5m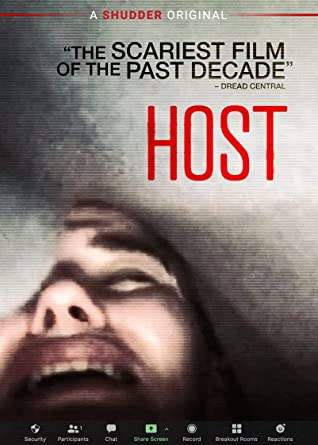 Strange things start happening at the homes of six friends after they unwittingly attract the attention of a demonic presence during an online séance.