I love a good thriller, late-night, popcorn, and spooks. This is an ongoing thriller and debate when it comes to ghosts and the afterlife. What's real whatnot. With over four paranormal activities made since 2007s first realization.
After moving into a suburban home, a couple becomes increasingly disturbed by a nightly demonic presence. This is all cam-held and has left many people wondering is based on actual events what's behind the camera.
THE TRUTH…. IT IS FAKE! BUT it is based on true events. "Picking up where The Blair Witch Project left off, Paranormal Activity used found footage, taking it to an intense, new level of terror. The story may not 100 percent true, but it was inspired by something that scared Peli enough to want to share his fear with the world — and it worked. – " 22 Oct 2015 " – The Bustle
This 2006 hit was spread worldwide and started with a budget of $15,000. Opening Weekend$19,617,650 (USA) (16 October 2009) $77,873 (USA) (27 September 2009) £3,593,762 (UK) (29 November 2009)
After a young, middle-class couple moves into a suburban 'starter' tract house, they become increasingly disturbed by a presence that may or may not be somehow demonic but is certainly most active in the middle of the night, especially when they sleep or try to Written by Paramount Pictures.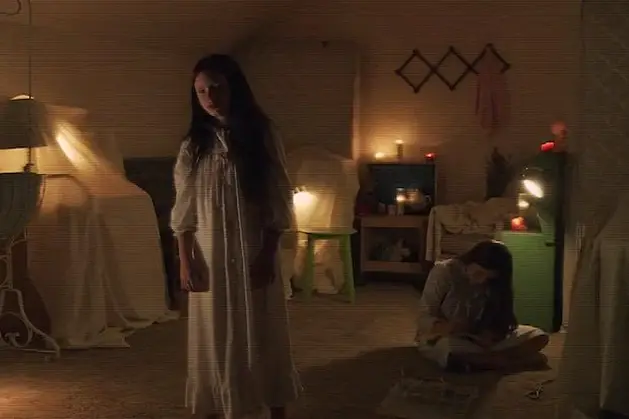 A few fun facts
The original ending was changed at the suggestion of Steven Spielberg.
The entire movie was filmed in Oren Peli's own home. (Directors) – Filming was completed in 10 days.
Steven Spielberg had to stop watching the film halfway through on a home screener as he was genuinely spooked by the experience. He completed it in daylight hours the next day and loved it.
During the first test screenings, people started leaving the theater. Originally the crew thought this was because the film wasn't going over very well with its audience, only to discover that people left the auditorium because they couldn't handle the intensity of the piece.
Katie Featherston and Micah Sloat were reportedly paid just US$500 each for their performances. But due to the success of the film, the director, Katie and Micah are now negotiating the amount. – Shot in 2006, not put into general release until 2009.
Out of the eight people hired to star in the movie, only five cast members remain in the theatrical release.
PELI FILMED THREE ENDINGS TO THE MOVIE.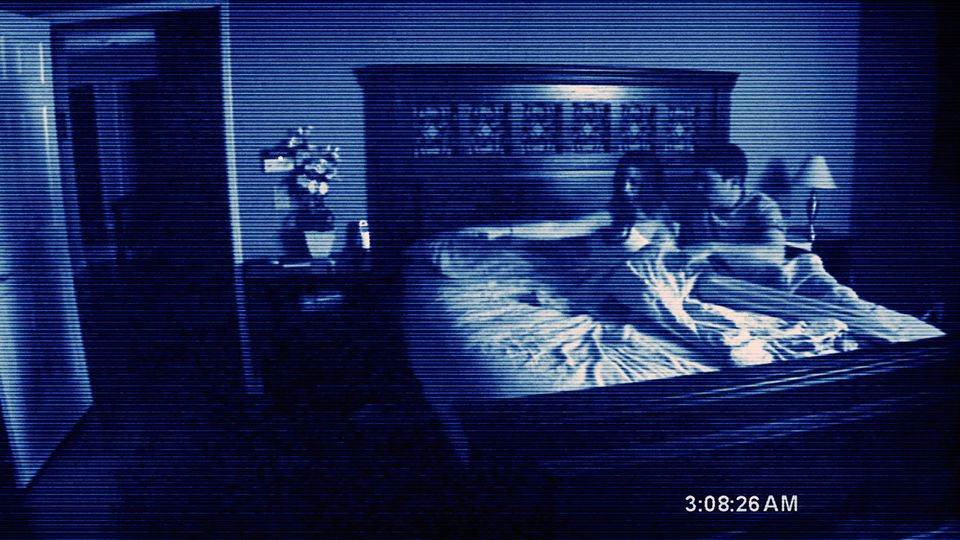 A software programmer by trade, Peli hadn't much experience with cameras and edited the footage on a basic version of Sony Vegas he'd taught himself to use.