When I'm feeling down, need a day of laziness, or want to have dinner in front of the TV, Netflix is what I turn to. Another perk is that I can always find something interesting to watch.
There's always something new to watch on Netflix, and I've just become obsessed with both "Riverdale" and the timeless "Santa Clarita Diet."
This comedy zombie in a suburban town has hit the media with weekly trailers. I enjoy the quickness with random comments and prominent celebrity roles that you wouldn't expect from some of the actors. Victor Fresco, the film's creator, has brought this comedy/horror to the world, and it has received overwhelmingly positive reviews since its release on February 3rd, 2017 (USA).
Sheila and Joel, a married couple, are real estate agents in Santa Clarita, California. When Sheila dies, their lives take a dark turn.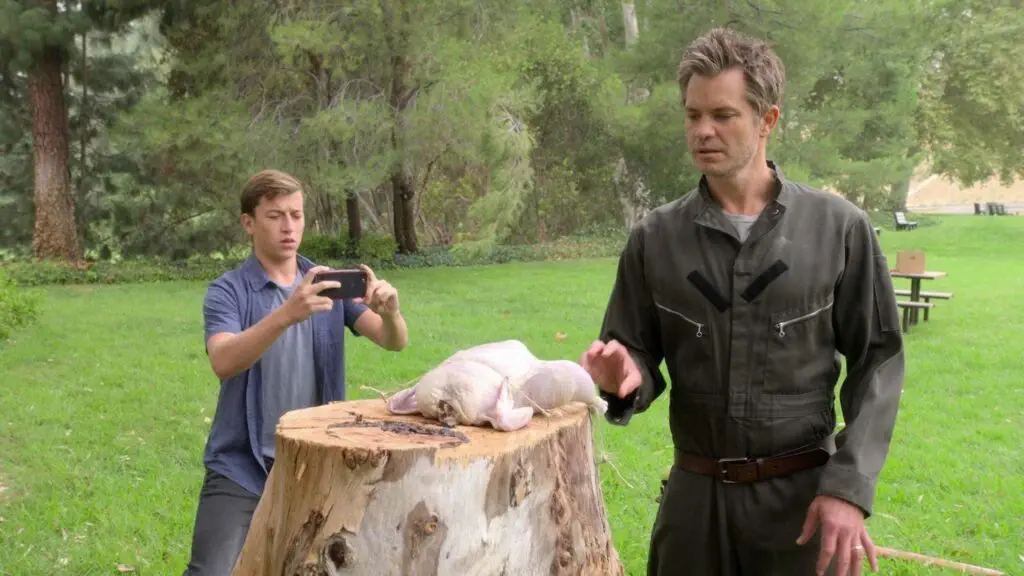 Stars including Drew Barrymore as Sheila Hammond from Charlie's Angels, Never Been Kissed. Timothy Olyphant as Joel Hammond from The Crazies.
Both Drew and Timothy have such a fantastic connection. They bring such a mix of emotions to the screen, with gross to rolling over laughing.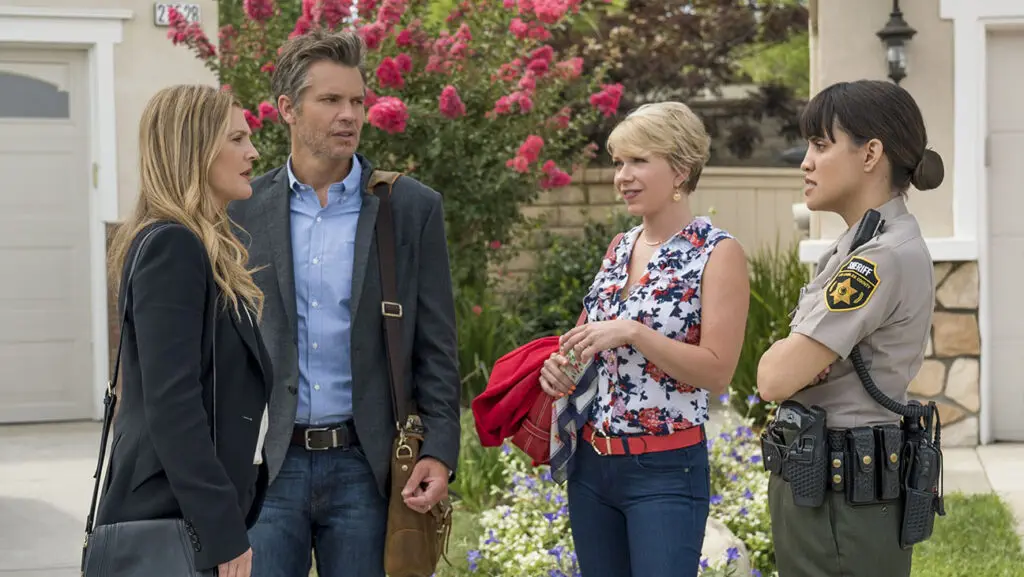 Did you know
Porta de Rossi's character says that she avoids magic performances because she hates being misled. Her brother Gob is a bad magician and trickster on her old show Arrested Development.
In the Scream horror series, Drew Barrymore, Timothy Olyphant, and Portia de Rossi have all made appearances, with Barrymore in the original Scream (1996) and Olyphant and de Rossi in the sequel, Scream 2 (2001). (1997).
Both Timothy Olyphant and Patton Oswald's careers in Justified began at the same time.
Abby knocks over comic book store owner Bunchen, and Bundchen plays squatter Matt Bevers living with his girlfriend's roommate Abbi in Broad City.
The single-camera series consists of 10 episodes. The first season has received generally positive reviews, with critics praising the cast and premise, but criticizing the number of graphic scenes. "Sheila and Joel, a married couple, are real estate agents in Santa Clarita, California. When Sheila dies, their lives take a dark turn."- Written by Lina