We both admit that "90210" was a guilty pleasure. The plots never felt genuine, the dialogue was often painful, and except Naomi, none of the characters was interesting.
We got back all the wealth and privilege we loved from the first season, and everyone looked great doing it. This program was a staple for us for a full five years.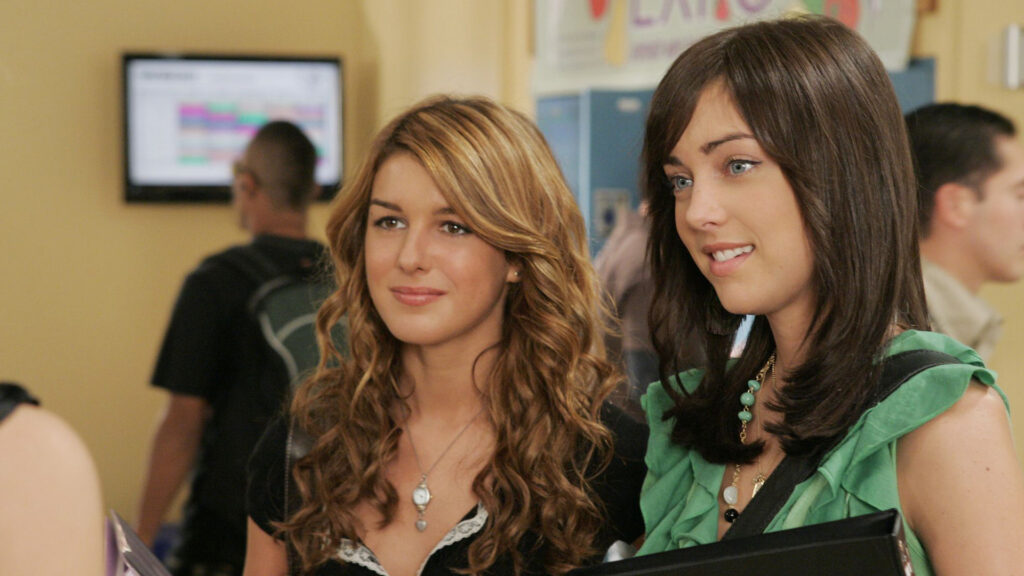 It went off the air simultaneously as "Gossip Girl," leaving a big hole in the teen drama genre. If you've been thinking about how much you've missed "90210," we have some facts for you!
---
Hilary Duff was initially approached to play Annie Wilson, but she turned down the part. And then they found Shenae Grimes-Beech to play the part.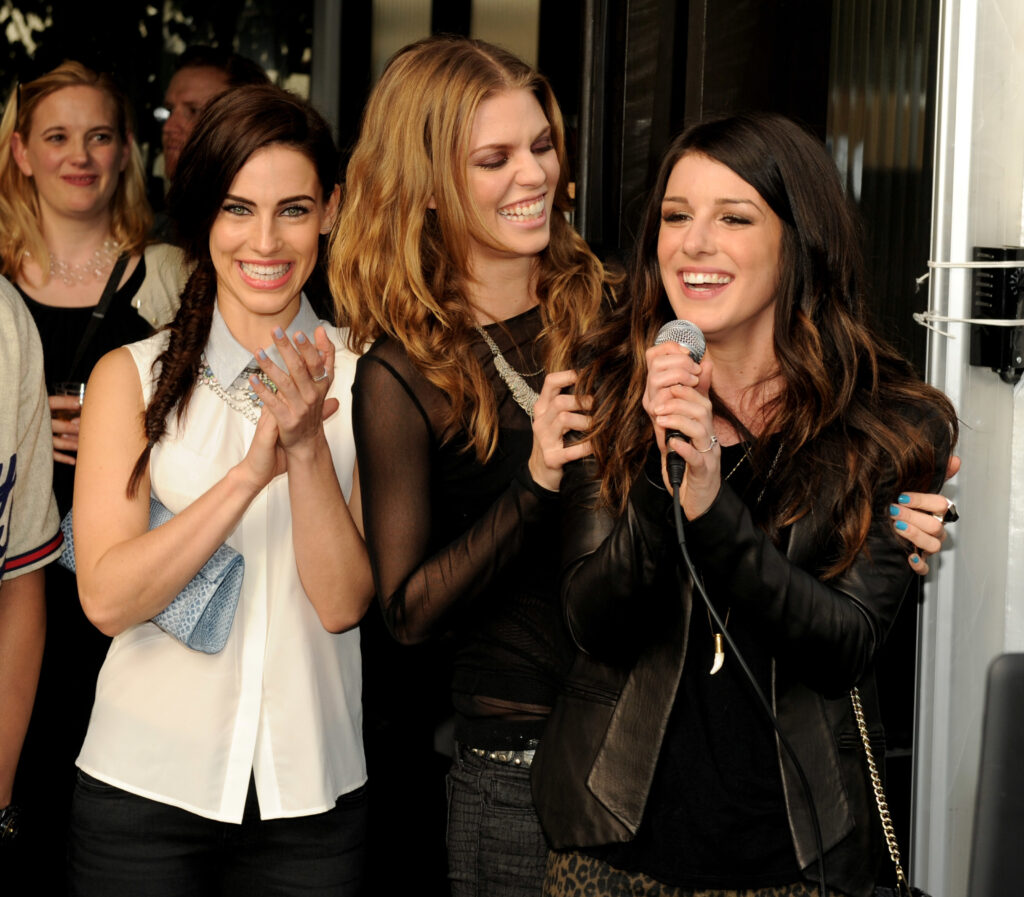 Although Jessica Lowndes was only supposed to appear in a maximum of four episodes, she ended up appearing in all but one.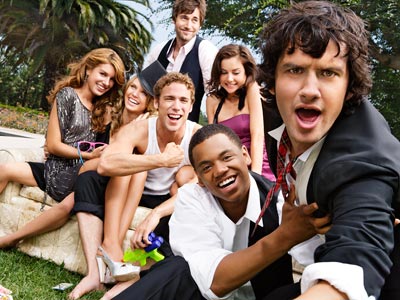 West Beverly High School is filmed on the same lot as Beverly Hills, 90210 (1990), Buffy the Vampire Slayer (1997), She's All That (1999), and Not Another Teen Movie (2000). (2001).
AnnaLynne McCord said she had some initial reluctance about playing Naomi Clark.
Throughout the run of the show, AnnaLynne McCord and Shenae Grimes-Beech had a rocky relationship. Their friendship was revived when Grimes-Beech called McCord unexpectedly the day before the series finale.
The show's first season was dedicated to paying homage to the original series. Still, after it was barely renewed for a second season, new producers took over and drastically altered the show's tone and plot, eliminating many references to the original series.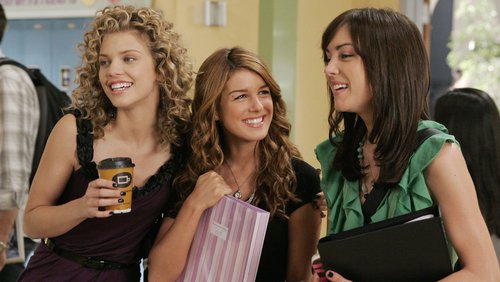 Real estate that Nolan Ross purchased and subsequently flipped to Naomi and then to her sister Jen on Revenge (2011). Revenge (2011) is set in the Hamptons, which is on the east coast; 90210 (2008) is set in Beverly Hills, which is on the west coast; and both shows take place in locations with a beach nearby.
When he first started playing Teddy Montgomery, then 16 years old, Trevor Donovan was already 30.
All episodes featured regular appearances from Jessica Stroup, Shenae Grimes-Beech, and AnnaLynne McCord.
In many shows, particularly those set in the Peach Pit, Dr. Pepper is a major plot point.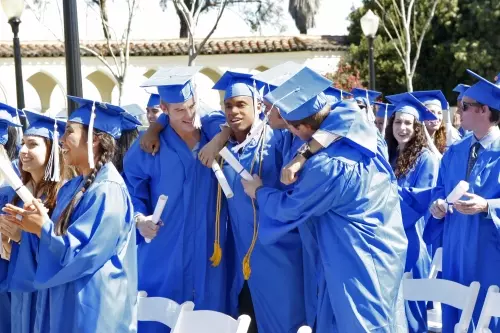 In the first season, Naomi Clark (AnnaLynne McCord) had her boyfriend cheat on her after prom. McCord also had a guest starring role on an episode of The O.C. (2003) as a girl who goes to the prom with Marissa's boyfriend and gets caught cheating on her.
Erin Silver, portrayed by Jessica Stroup, has matured since she first appeared as a young child on Beverly Hills, 90210 (1990).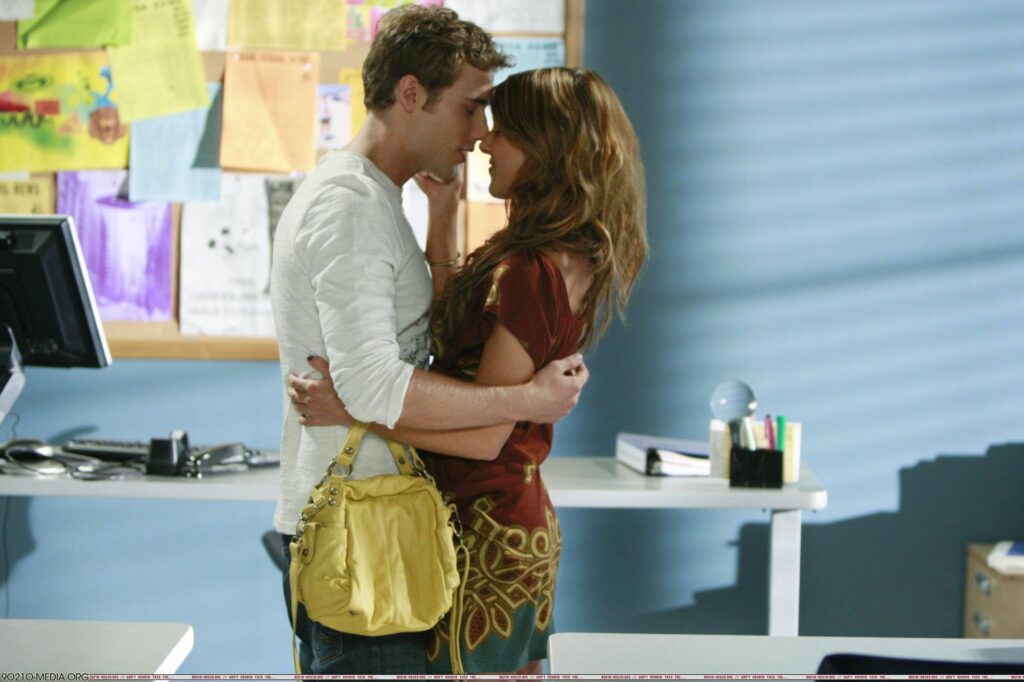 Michael Steger, who plays an Iranian-American on screen, is a mix of Ecuadorian, Austrian, and Norwegian ancestry.
Jennie Garth, Shannen Doherty, Tori Spelling, Ann Gillespie, and Joe E. Tata all returned from the original Beverly Hills, 90210 (1990) cast for this spin-off. He directed a Jason Priestley episode.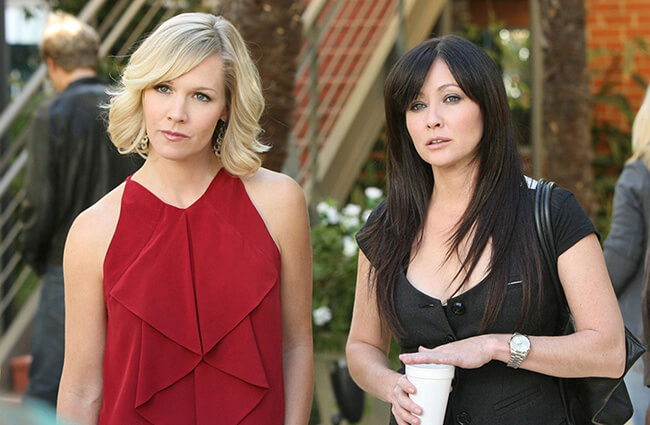 Jessica Stroup, who played (Erin) Silver, originally auditioned for the role of Annie Wilson.