Overcooked is a cooking game for 1-4 players. You and your fellow chefs must work together to prepare, cook, and serve a variety of delectable orders before the baying customers storm out.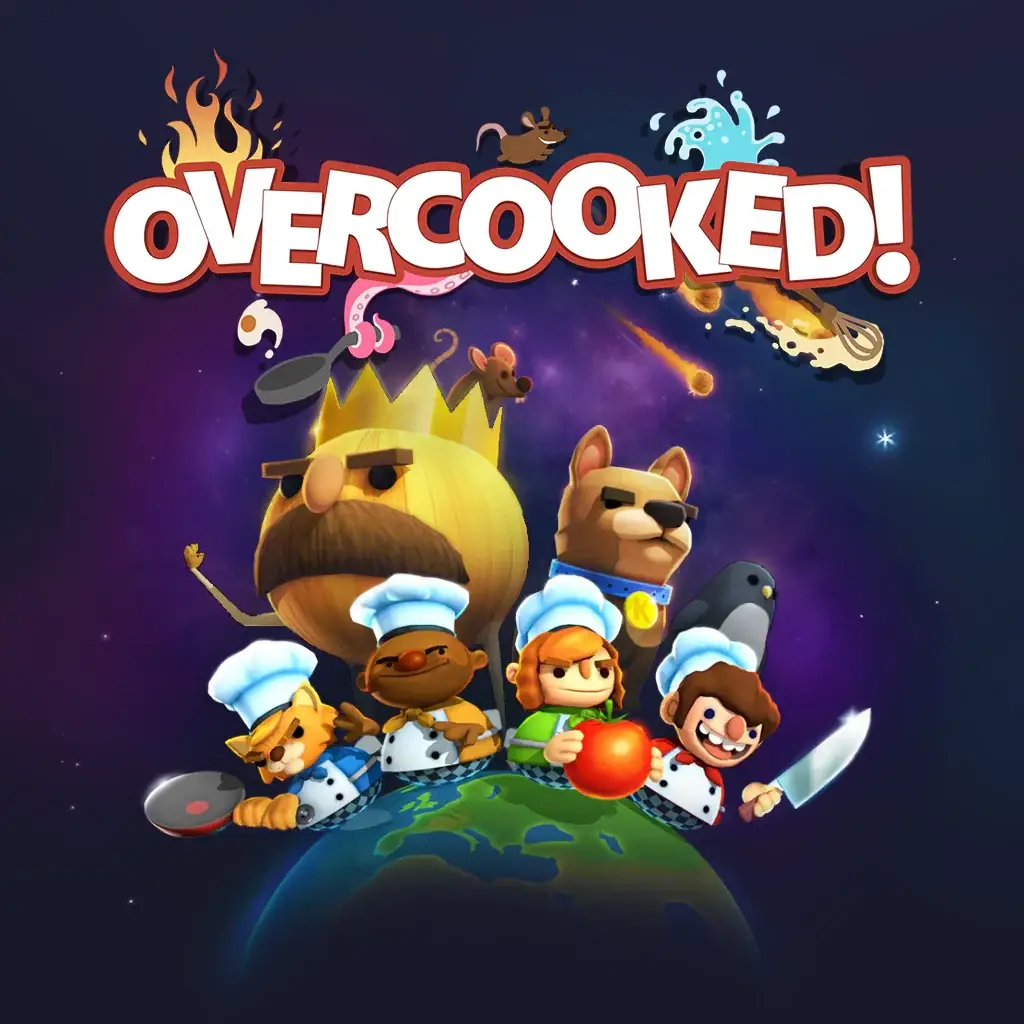 Take part in an exciting journey through the Onion Kingdom, where you'll face an increasingly complicated and bizarre gauntlet of kitchens that will test your ability to cooperate and coordinate.
Too many chefs, as the saying goes, spoil the broth. With just two people working on this couch co-op cooking game, Ghost Town Games may have considered this when creating its debut indie effort Overcooked. It's up to you (and a few friends) to run a smooth kitchen, cook dishes, and serve them up against the clock in this lighthearted title.
The saying doesn't apply to games, though. More players can make things more confusing, but a well-coordinated community makes things much more fun.
With a bizarre setup, Overcooked sets the whimsical tone. The Onion Kingdom is being attacked by the Ever Peckish, a huge creature made of spaghetti and meatballs with an insatiable hunger.
The King, an onion with a full moustache and a dog called Kevin transport you back in time so you can sharpen your cooking and cooperative skills before meeting the beast once more. You do this by filling orders in various kitchens all over the world, each one putting your skills to the test with different layouts, twists, and gimmicks.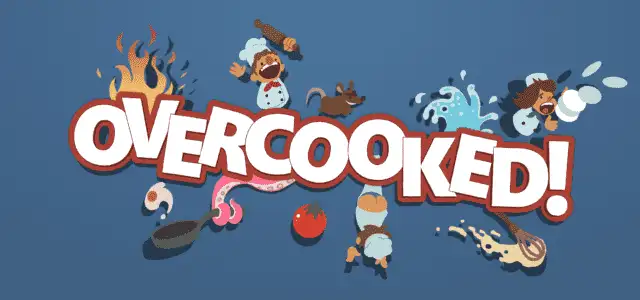 The game's gameplay is beautiful and deceptively quick, moving quickly. Orders appear in the top left corner of the screen; you must prepare the required ingredients, place them on a plate, and serve them. You get more points if you deliver the food fast and lose points if you don't serve it.
The difficulty level stays the same because goal scores increase as the number of games increases. On a level, having three stars necessitates pace, accuracy, and, most importantly, cooperation. Overcooked, maybe more than any other PlayStation 4 game, demands that you coordinate and interact. If you do anything less, you should kiss your high scores goodbye.
You can play alone, but to juggle the various tasks, you must pass control between two chefs. Of course, the game can be played alone, but it's not nearly as fun, and switching between two characters can quickly become confusing.
Adding one more player makes a huge difference because you can each take responsibility for different aspects of the game. More players simply share the workload – for example, someone chopping ingredients, preparing, serving, and washing dishes. Orders can come out of the kitchen if you communicate effectively.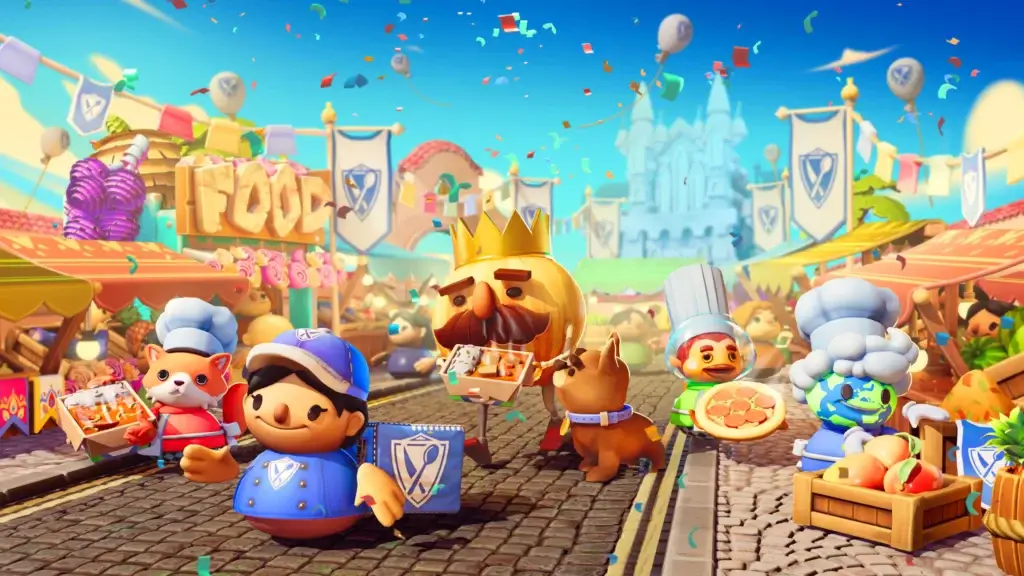 Although efficiently filling orders is advantageous, part of the fun is when things go wrong. It doesn't take much to start a fire in the kitchen if you leave burning food unattended for too long.
The fire will easily spread around the kitchen, forcing you to abandon your post and extinguish the flames. This wastes time and ruins the dish, costing you a lot of money. It can be aggravating, but more often than not, it's funny, and we spent the bulk of our time laughing rather than arguing over who was to blame for what.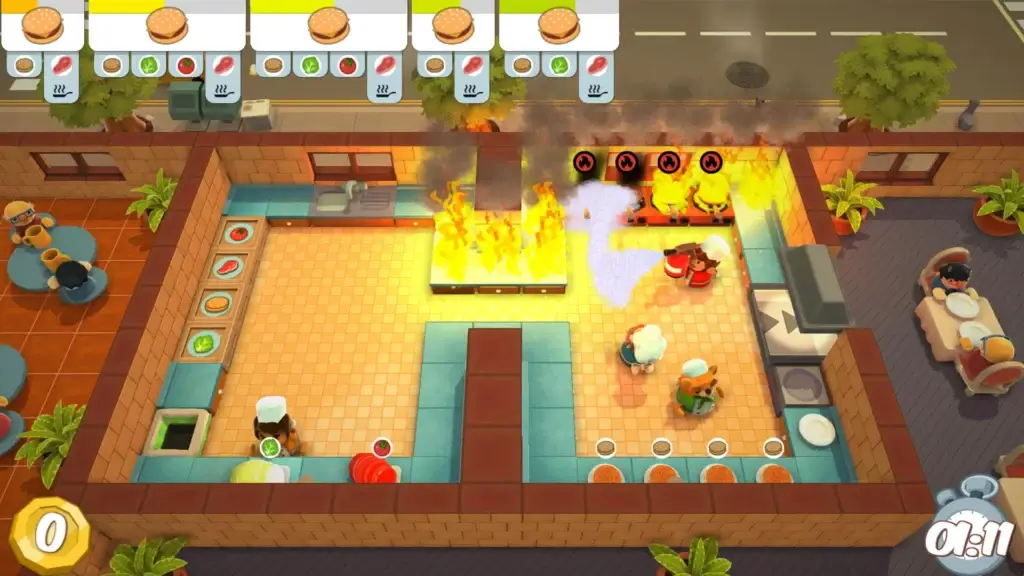 You begin by making soup and burgers in traditional kitchens, but things quickly change as you travel to a snowy zone, a haunted forest, and even outer space, each area adding new recipes to learn. With rotating work surfaces, pesky rats to contend with, and conveyor belts to wrap your head around, the levels become increasingly more complex.
There are 30 kitchens to conquer, and your success is measured by the number of stars you've won. They're beautifully presented in an overworld map you're free to drive around in, but remember that every successful player gets control of the van. That's right, even just to begin the next step, you'll need to collaborate.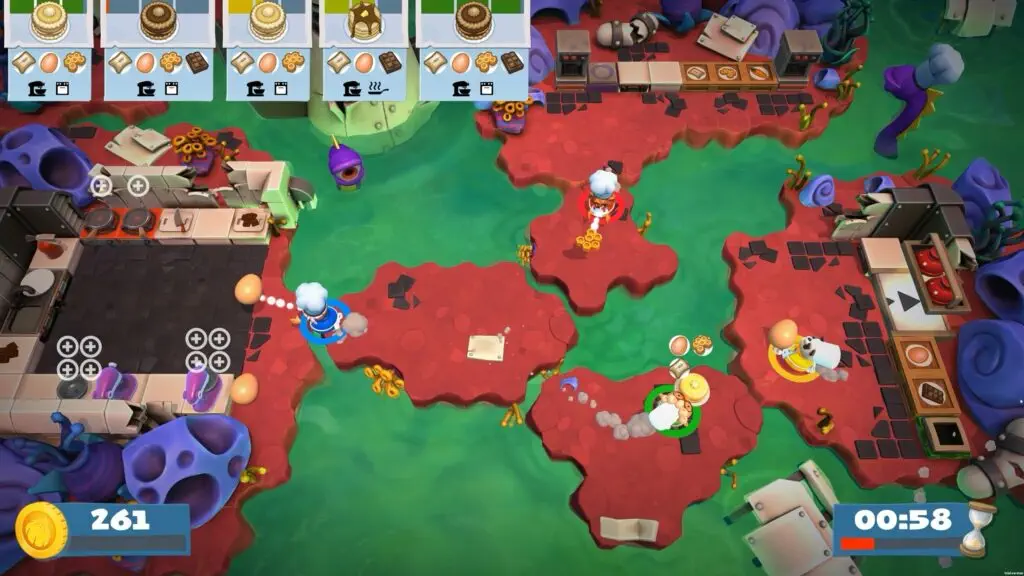 The overall appearance is simple but well done, with a pleasing, cartoony art style that perfectly fits the game's casual nature and easy-to-understand gameplay. The controls are so simple that players of any skill level will join in and have a good time.
You can also break the DualShock 4 in half and share a controller between two people, which comes in handy if you don't have enough pads. The frame rate is generally smooth at 60 frames per second, but there are a few dips here and there, and as the overworld fills in, navigation can become a little slow.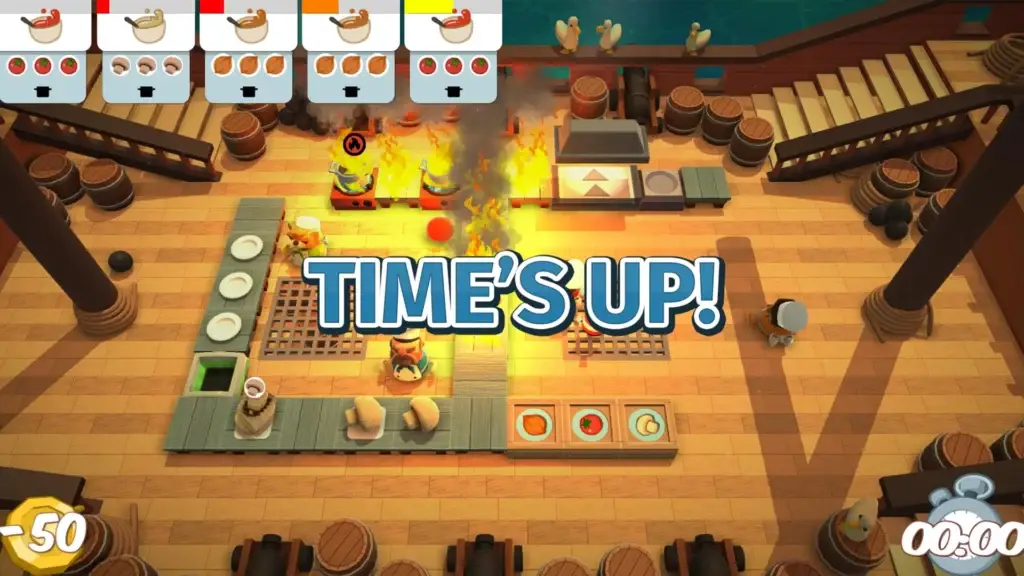 You'll unlock new chefs to use as you advance through the key co-op stages and competitive kitchens if you've had enough of everyone working together. In versus mode, you compete in specially built levels in which two teams two compete to score the most points in the shortest amount of time.
There are no level previews for the versus groups, which seems strange considering that you get a sneak peek at each co-op kitchen before you play. The gameplay is similar, but it's a fun alternative that gives you something to do after you've completed the campaign.