With these decadent recipes, you can explore the possibilities of luxurious lobster. Make a weekend brunch or extra dinner special for family and friends, or make a midweek meal extra special. Here we go for the top 15 exquisite recipes!
Lobster Pasta with Garlic Butter Parmesan Sauce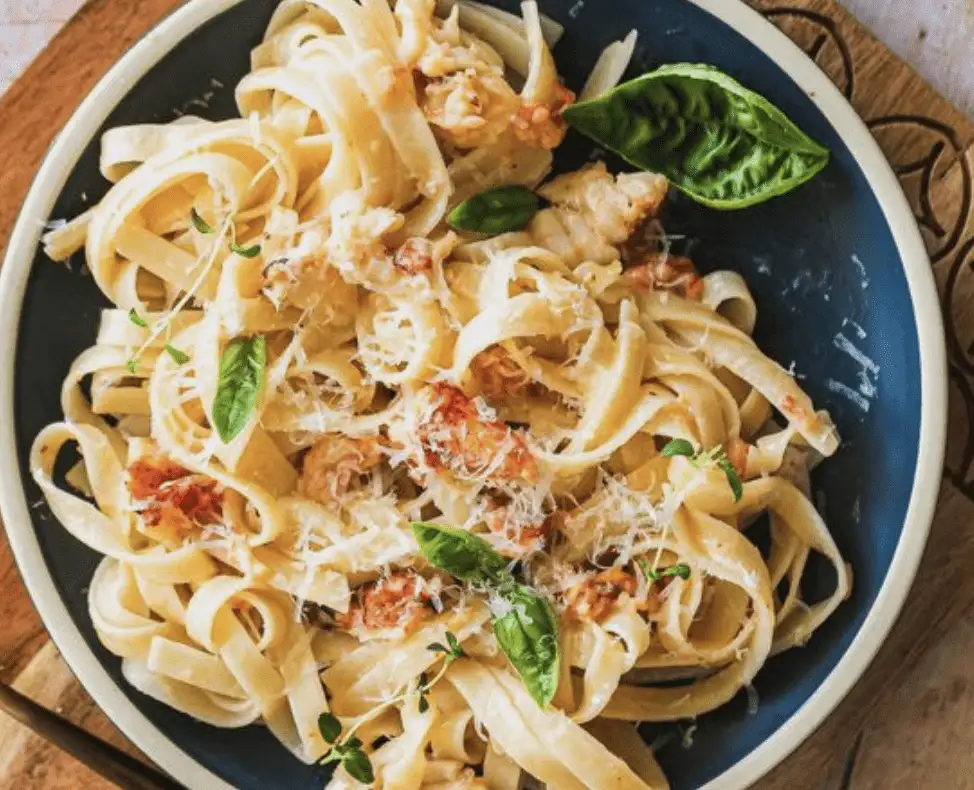 This elegant lobster pasta dish is made with lobster that has been poached in butter and served in a creamy parmesan sauce with herbs. It's the ideal recipe for your next date night or Valentine's Day celebration.
Best Lobster Sauce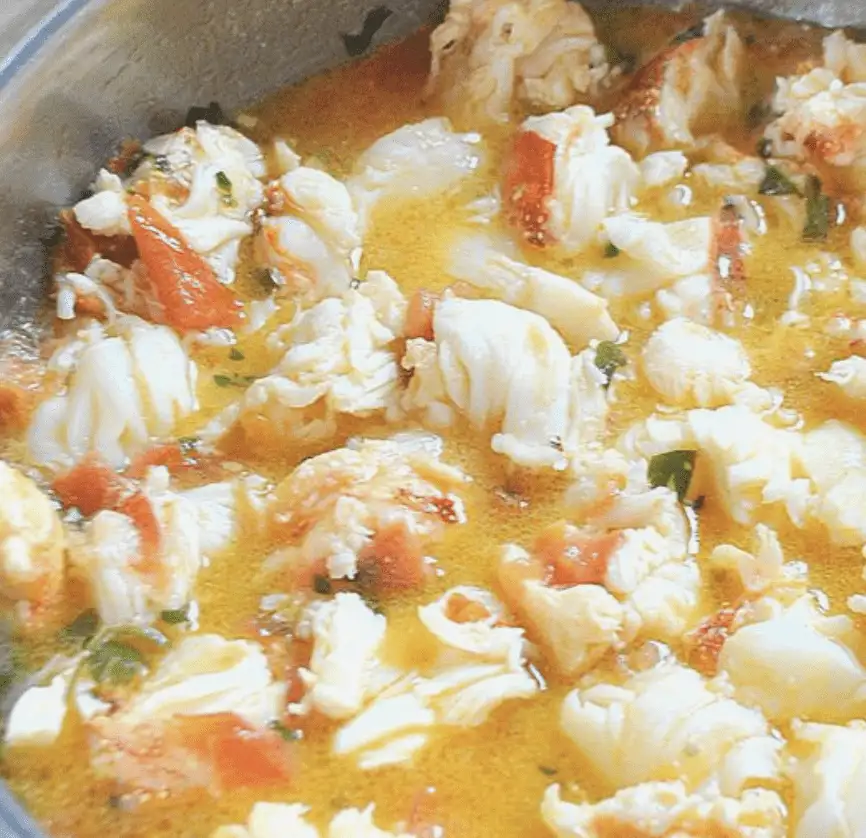 The Best Lobster Sauce is bursting with juicy chunks of lobster cooked in a light buttery sauce bursting with flavour! This lobster sauce is simple to make, full of flavour, and deliciously tender with each bite. For an elegant dinner, serve with your favourite pasta or steamed rice.
Lobster Mac and Cheese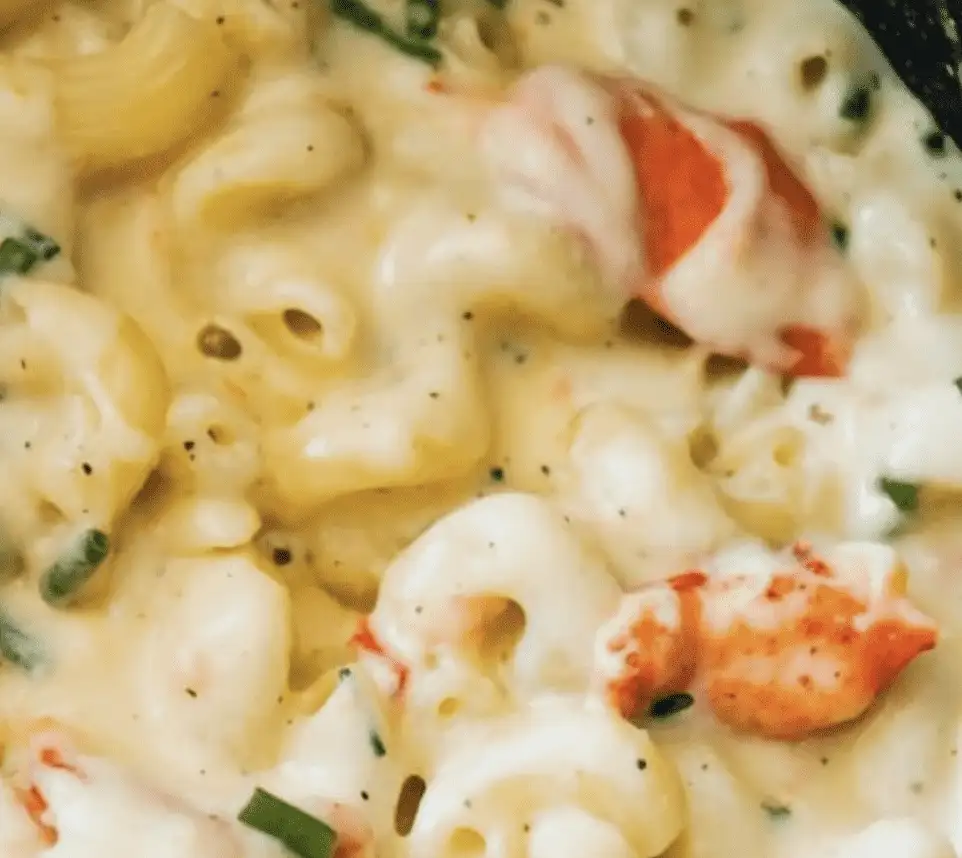 Lobster Mac and Cheese is a delicious seafood pasta recipe with chunks of precooked lobster, mozzarella, cheddar and Swiss cheese.
Best Ever Lobster Rolls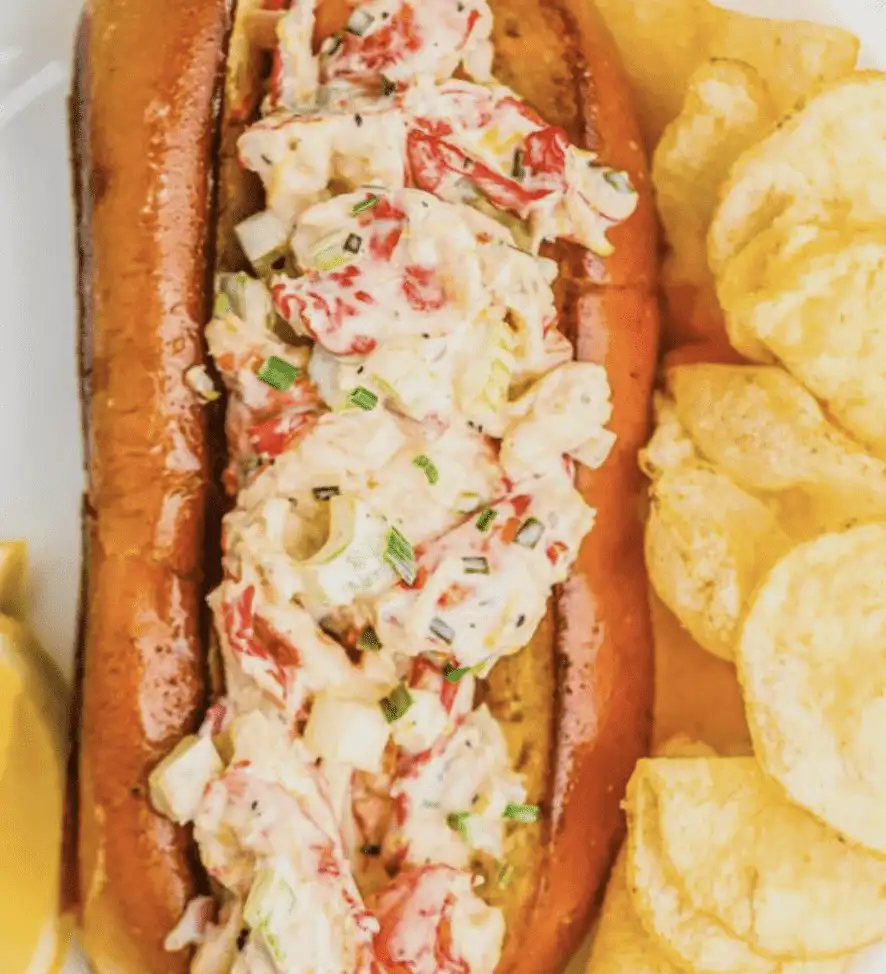 Delicious lobster meat tossed in a delectable mayonnaise mixture and served on a toasted brioche bun!
Lobster Newberg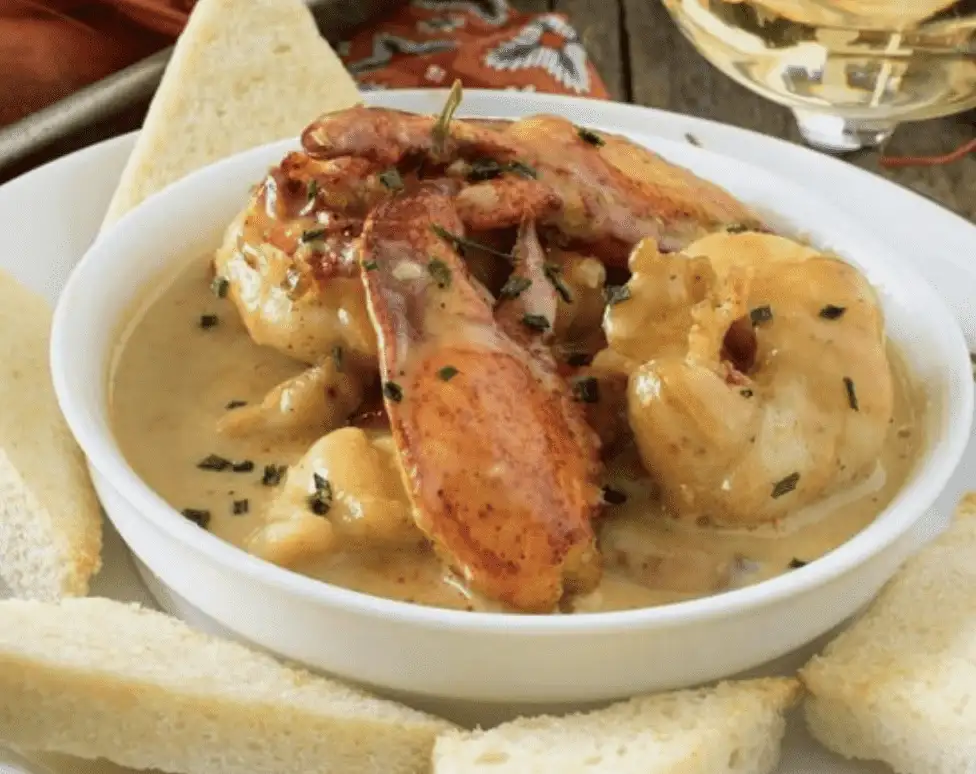 Lobster Newberg has chunks of tender lobster meat in a rich, decadent cognac-cream sauce served with toast points. It's outstanding!
Spicy Shrimp Sushi Stacks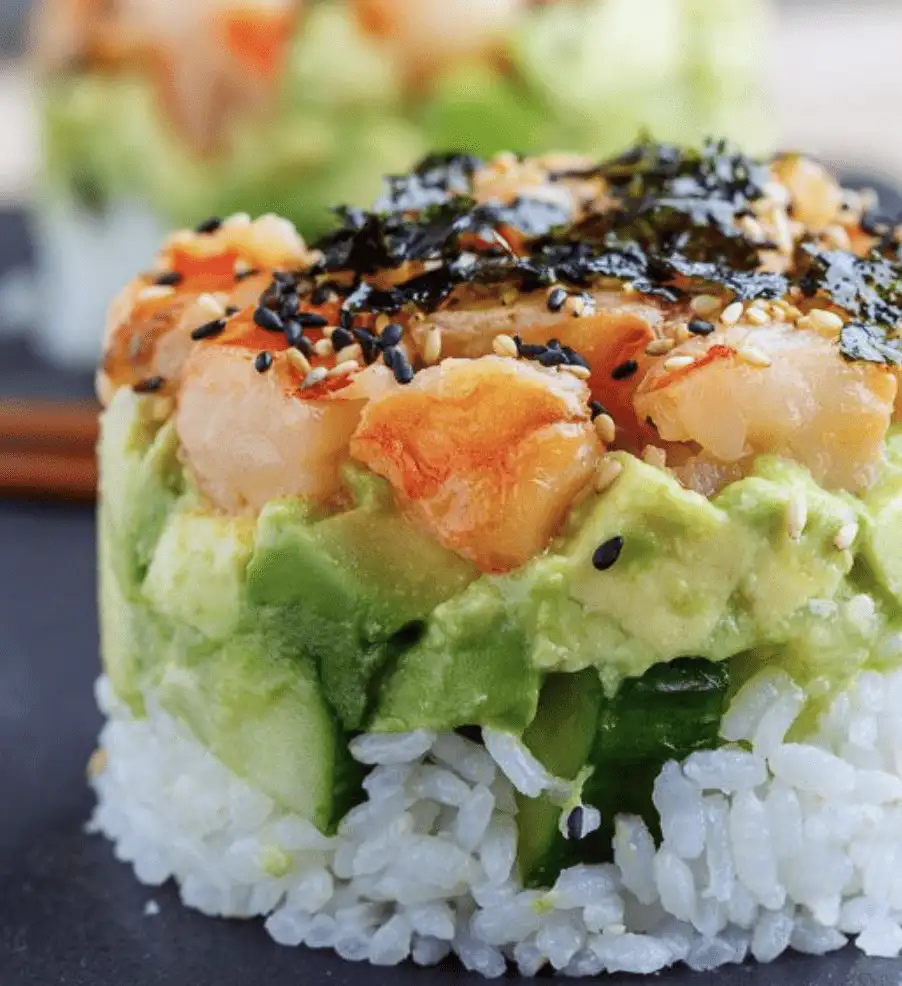 Spicy shrimp sushi stacks with layers of sushi rice, cucumbers, avocado, and spicy shrimp!
Garlic Lime Roasted Shrimp Salad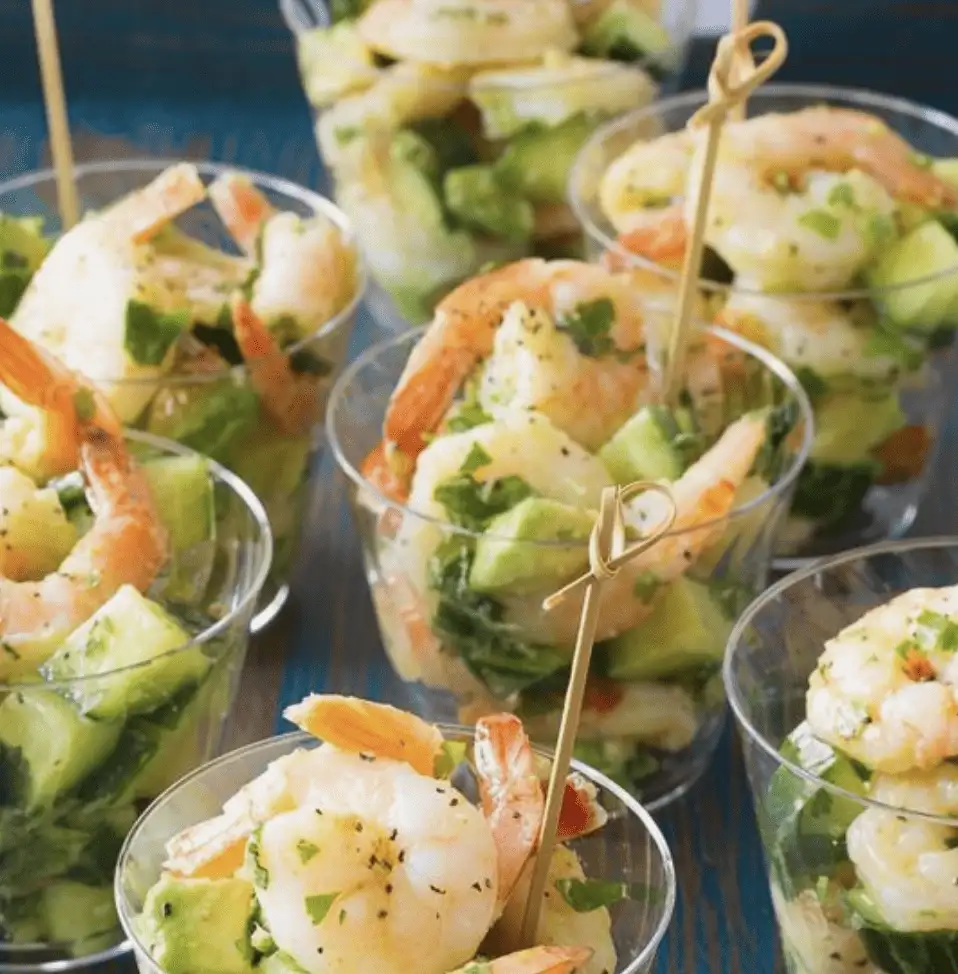 This chilled seafood salad is loaded with shrimp, avocado, cucumber, fresh mint, and cilantro. An easy appetizer
Union Cantina Lobster Tacos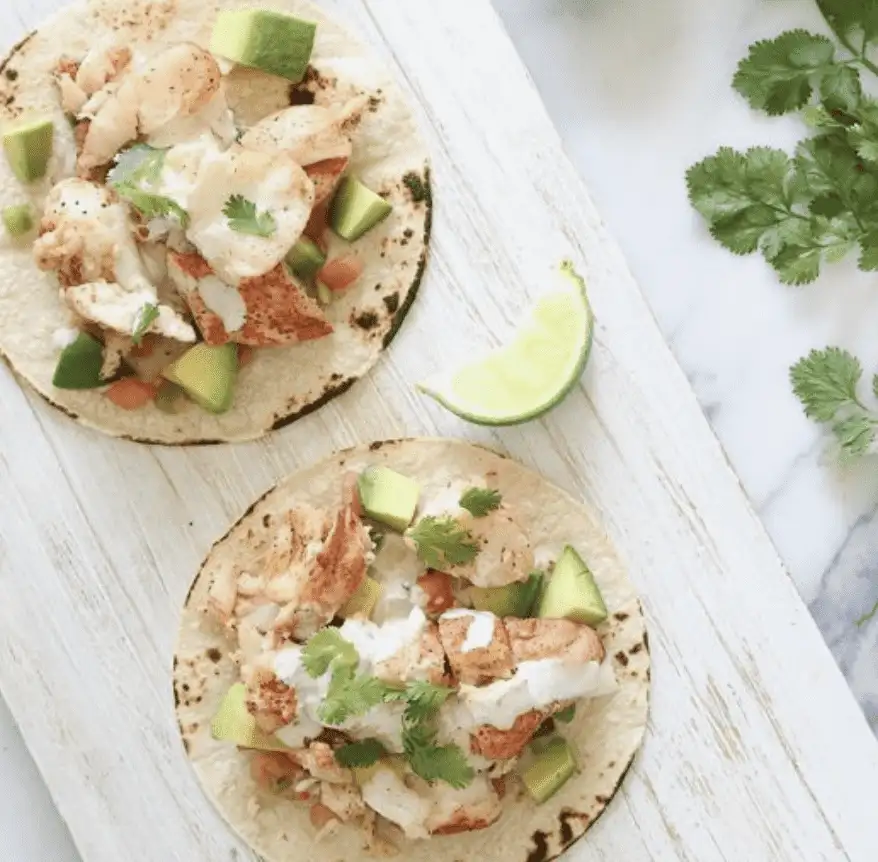 Steamed chunks of lobster meat lightly seasoned with Old Bay, avocado, and pico de gallo are topped with a spicy poblano crema. You need these in your life if you want to up your fish taco game!
Easy Lobster Tacos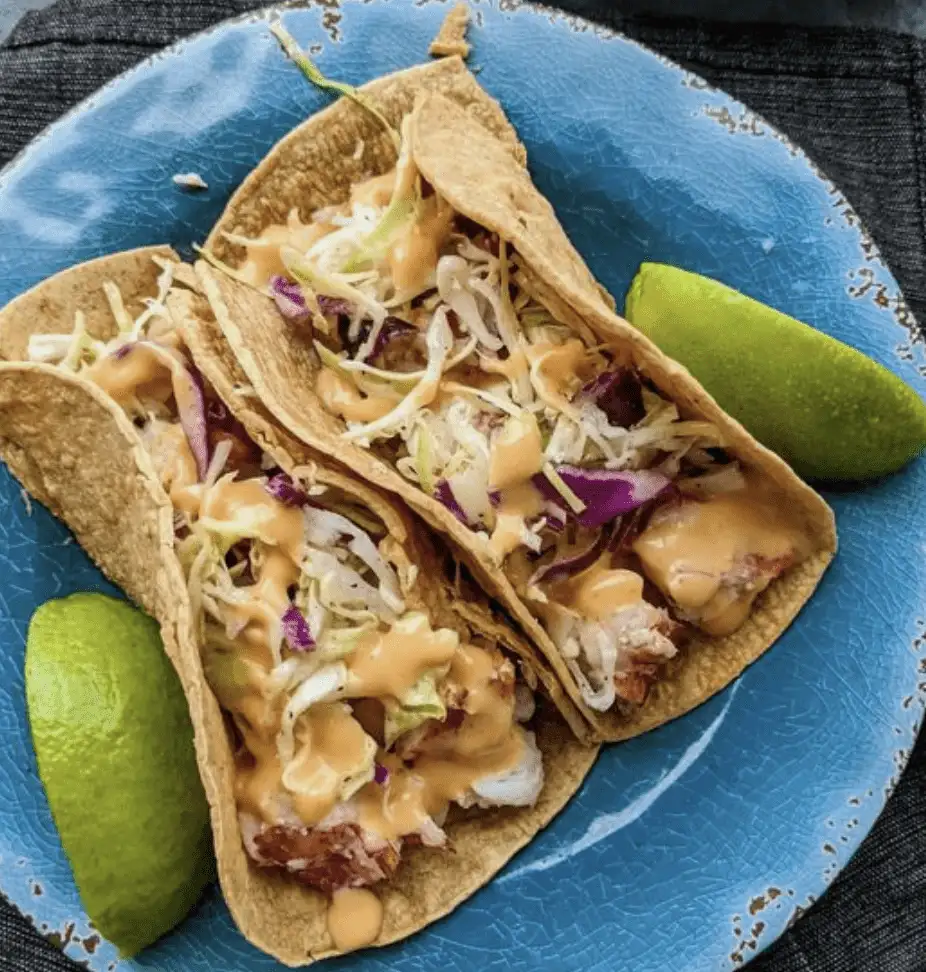 Easy Lobster Tacos are stuffed with succulent lobster tail meat, fresh lime slaw, and a creamy, spicy sauce! A fun way to enjoy lobster meat!
Butter Poached Lobster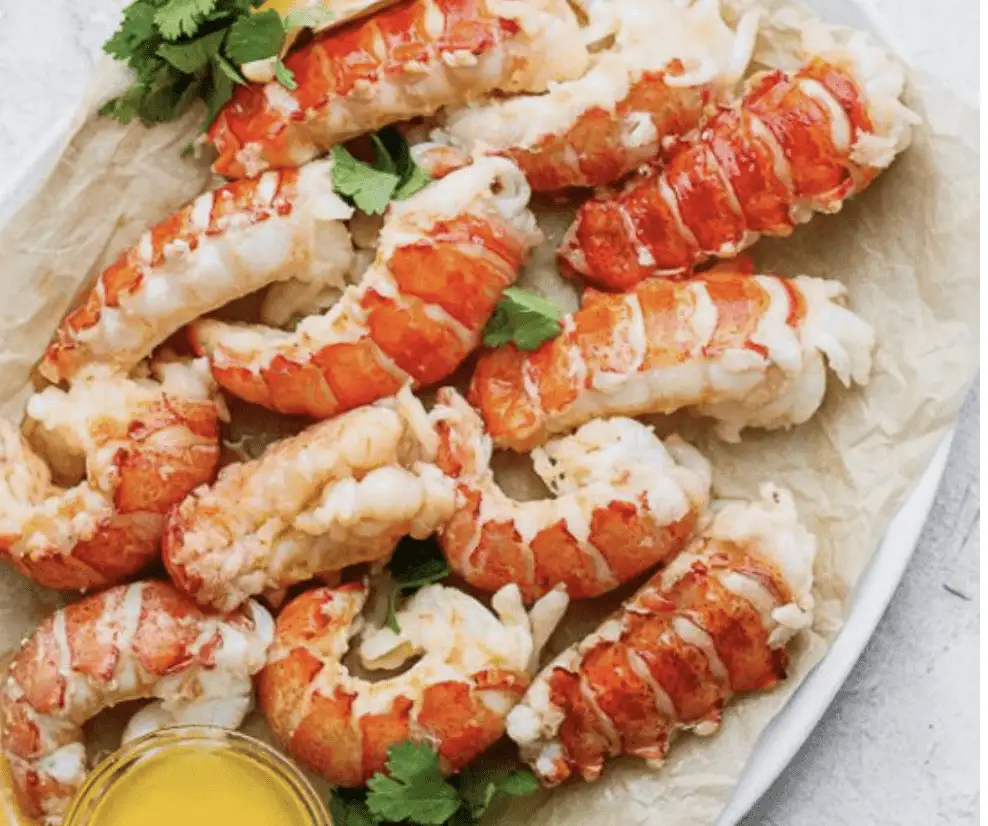 Butter Poached Lobster Tails – a simple but decadent holiday dish that is sure to impress!
The Best Lobster Bisque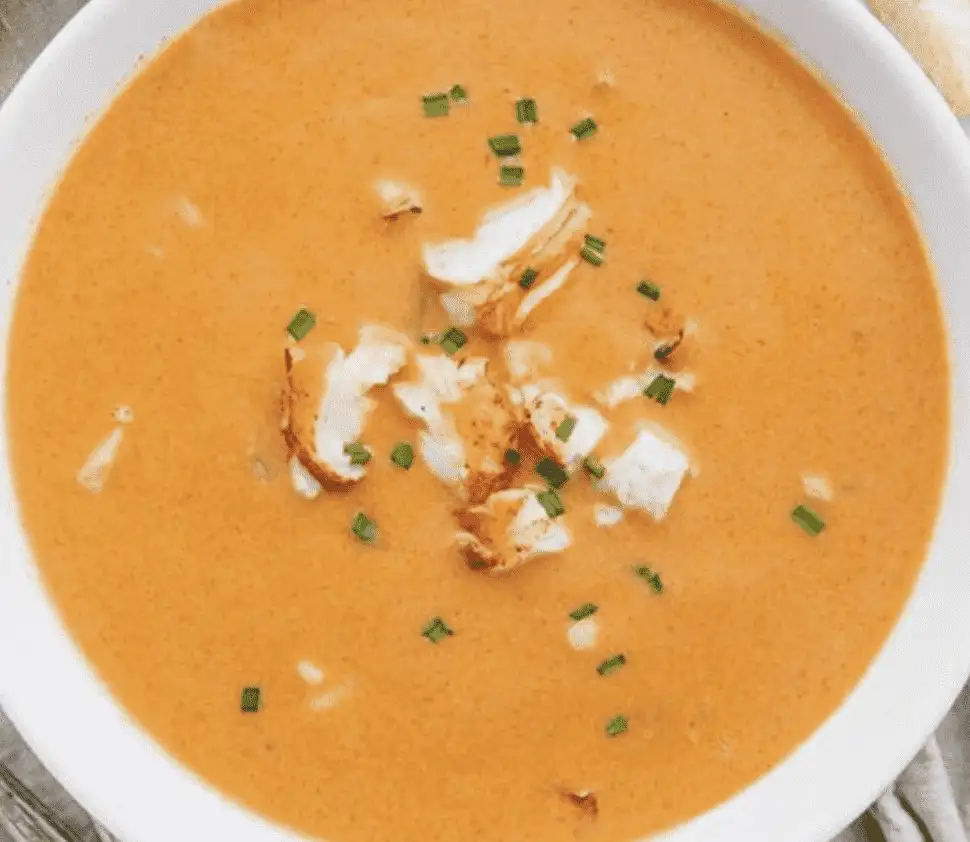 This restaurant-quality lobster bisque is simple to make at home. This recipe makes a rich, creamy soup with brandy, sherry, and plenty of lobster!
Flamingo Grill Copycat Lobster Bites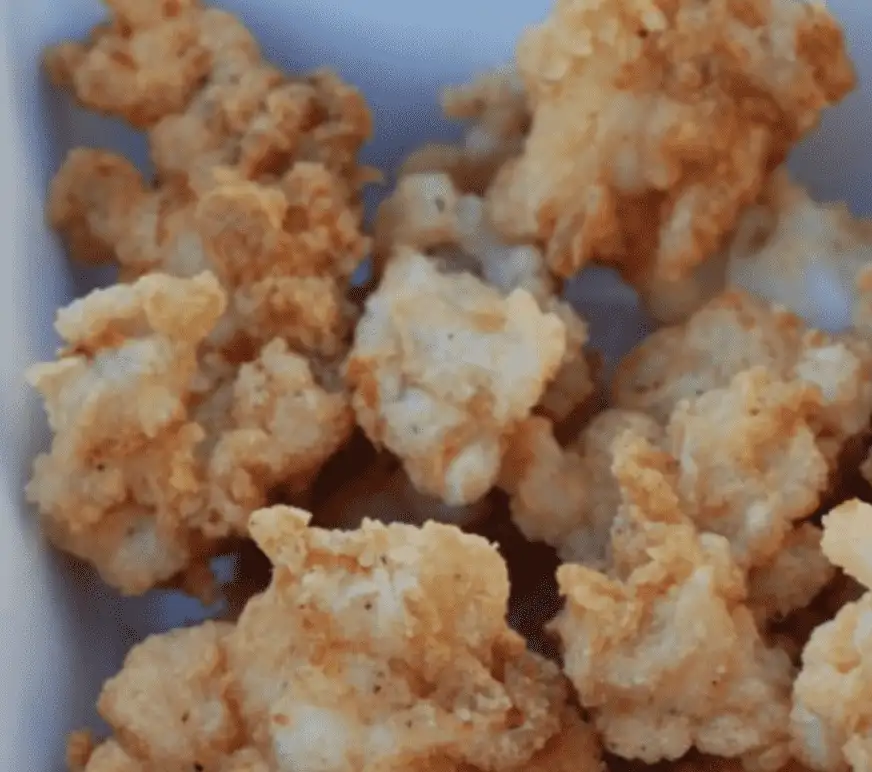 Lobster bites are lightly coated and seasoned to perfection. They melt in your mouth!
Lobster Delight Dip Recipe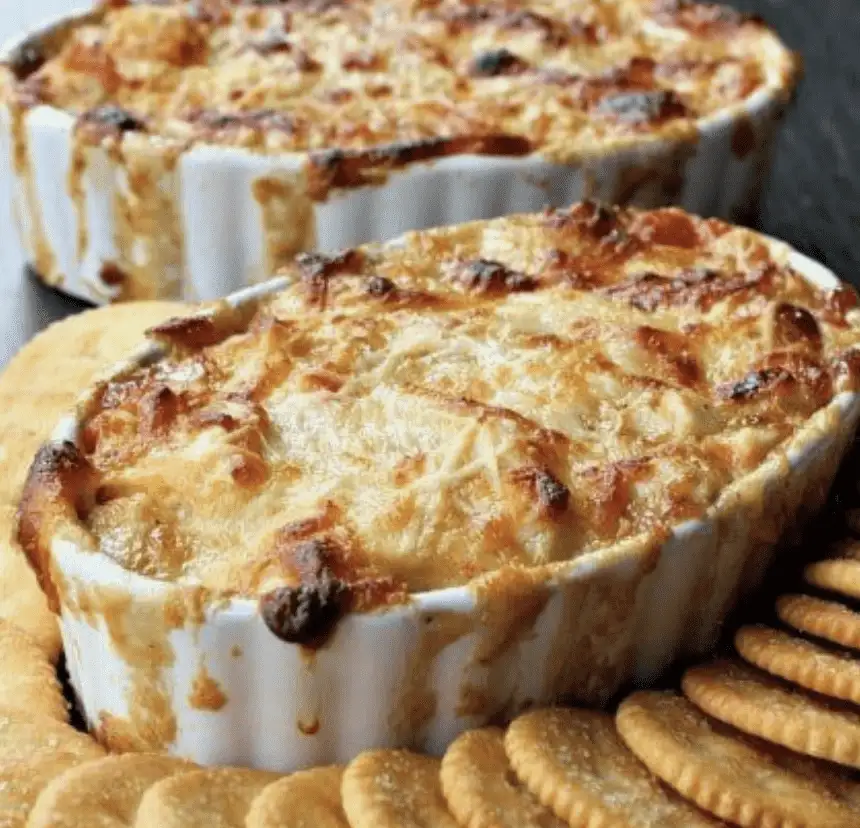 Lobster Delight Dip is a creamy, bubbling hot "mock" lobster appetizer that is inexpensive to make. This appetizer recipe does not require deep pockets!
Lobster Pot Pie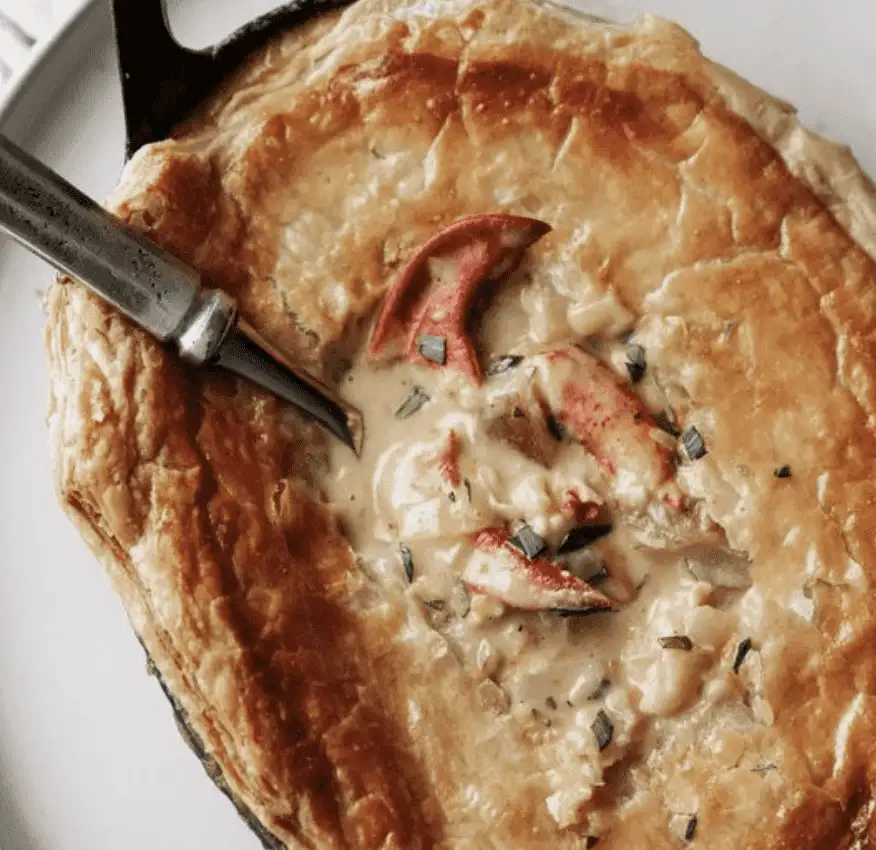 This dish is made with chunks of lobster meat, a creamy base made of potatoes, carrots, leeks, and shallots, and flaky, buttery puff pastry on top. The filling was seasoned with a hint of cayenne and chopped fresh tarragon, which complements and enhances the flavour of the lobster.
Lobster Grilled Cheese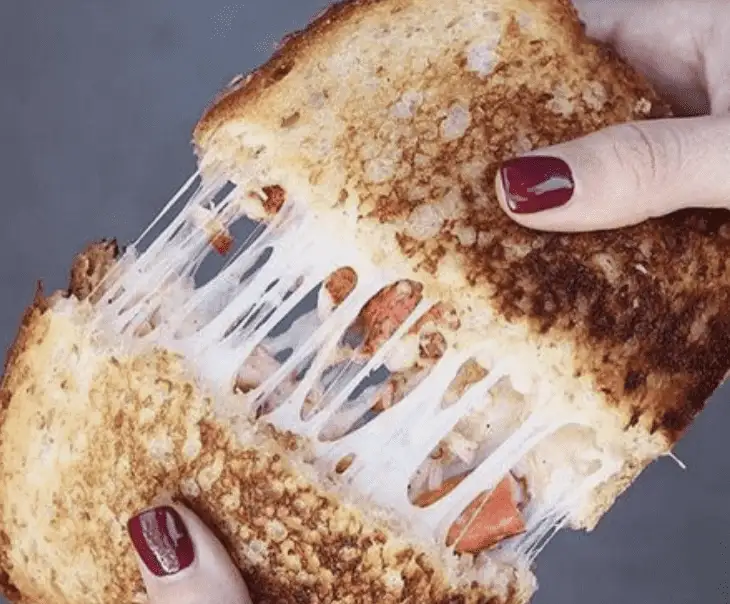 Summer isn't the only time to swoon over seafood: This lobster grilled cheese from Luke's Lobster in NYC is winter comfort food perfected. What is your favourite lobster recipe?