I have always had good taste. If I had to pick between chips and ice cream, I'd choose chips every time. But muffins are something that I can't resist! The texture, the fluffy center (sometimes gooey "YUM"), the amount, the fact that you can do anything with them, and the fact that they look great on top of all that.
Here are a few recipes from some of my favourite chefs that you must try! Simple, sweet, and a whole lot of fun! Tell us which ones you like best!
Blueberry Lemon Cream Cheese Muffins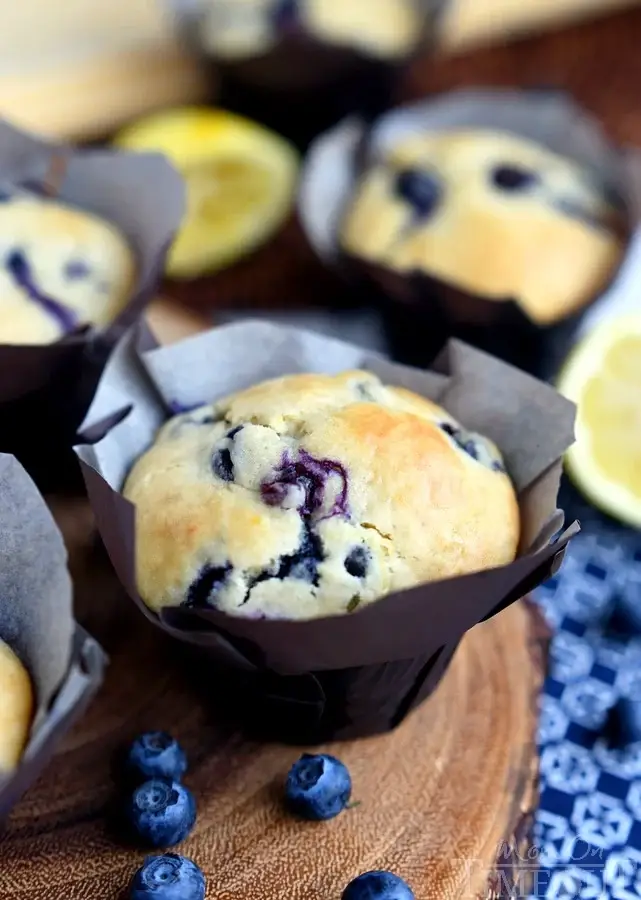 INGREDIENTS
4 oz cream cheese at room temperature
4 tbsp unsalted butter at room temperature
1 tbsp lemon juice
2 tbsp lemon zest
2 tsp vanilla
2 eggs room temperature
½ cup whole milk
2 cups all-purpose flour
⅔ cup granulated sugar
1½ tsp baking powder
½ tsp baking soda
¼ tsp salt
1 pint fresh blueberries
LEMON GLAZE
1/2 cup powdered sugar
2 tbsp fresh lemon juice
1 tbsp lemon zest
---
Oreo Cookie Muffins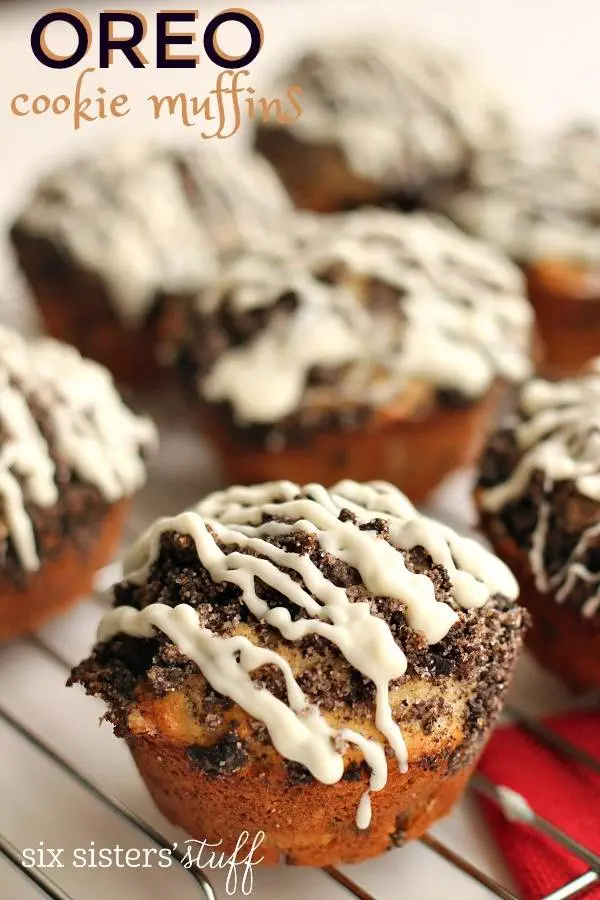 INGREDIENTS
1¾ cups flour
¼ cup sugar
3 teaspoons baking powder
⅓ cup cold butter
1 egg
1 cup milk
½ cup vanilla greek yoghurt
1 teaspoon vanilla
16 Oreo Cookies coarsely chopped
Topping
3 Tablespoons flour
3 Tablespoons sugar
6 Oreo Cookies finely crushed
2 Tablespoons cold butter
¾ cup white chocolate chips
½ Tablespoon shortening
---
Strawberry Coffee Muffins
Easy and delicious Strawberry Coffee Cake Muffins, are the perfect muffins to make during strawberry season. Great with a cup of good coffee!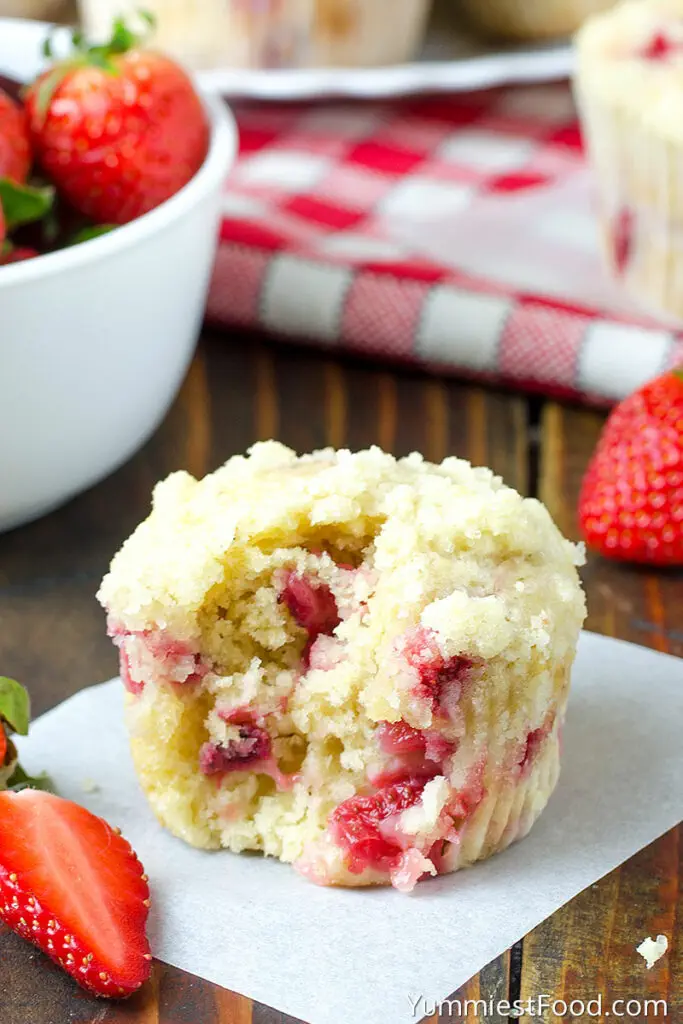 INGREDIENTS
For the muffins:
¼ cup unsalted butter, softened
½ cup granulated sugar
1 egg
1 teaspoon vanilla extract
2 teaspoons baking powder
Pinch of salt
½ cup buttermilk
1½ cups all-purpose flour
2 cups fresh strawberries, diced small
For the crumble:
½ cup all-purpose flour
¼ cup butter-chilled and cubed
¼ cup brown sugar
¼ cup granulated sugar
---
Chunky Monkey Chocolate Banana Muffins (Vegan)
INGREDIENTS
2 flax eggs: 2 TBSP ground flaxseed + 6 TBSP water
⅓ cup walnuts
3 large overripe bananas
⅓ cup smooth (preferably runny) peanut butter
3 TBSP canola oil
2 TBSP almond milk (or other plant milk)
2 TSP vanilla extract
½ cup coconut sugar
1½ cups oat flour
2 TBSP chia seeds
3 TBSP hemp hearts
1 TSP baking powder
½ TSP baking soda
½ TSP cinnamon
¼ TSP fine sea salt
⅓ cup chocolate chips (I like using mini chips)
---
Monkey Bread Muffins
INGREDIENTS
Monkey Bread Muffins
1/2 Cup Musselman's Apple Butter
1/4 Cup Brown Sugar
2 Tablespoons Butter
1 Can of Refrigerated Store Bought Biscuits, 8 biscuits
Additional Brown Sugar for Topping
Cream Cheese Glaze
1-ounce Cream Cheese – room temperature
1/4 Cup Powdered Sugar
2 teaspoons Whole Milk
---
Apple & Carrot Oat Muffins
The combination of apple and carrot makes these muffins sweet, yet slightly tart. Along with oats and a little spice, they're hearty and filling whilst not being packed with sugar. The perfect muffin to keep you full until lunch!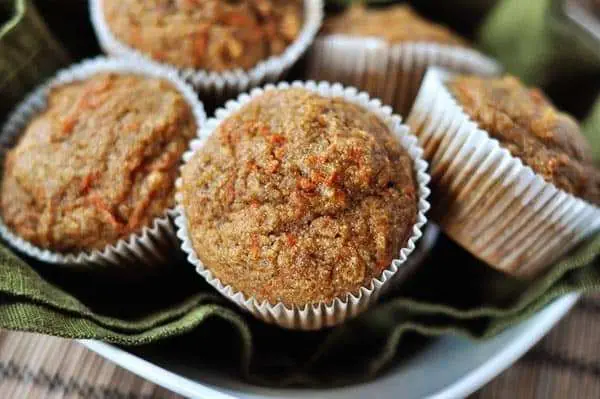 INGREDIENTS
1 ½ cups (213 g) whole wheat flour
1 teaspoon baking soda
1 teaspoon ground cinnamon
¼ teaspoon ground nutmeg
¼ teaspoon ground ginger
½ teaspoon salt
2 tablespoons (28 g) butter, melted
½ cup honey
1 egg, lightly beaten
1 teaspoon pure vanilla extract
1 cup unsweetened applesauce
¾ cup finely shredded carrots, about 2-3 medium carrots
---
Yoghurt Muffins with Lemon/ Honey Butter Raspberry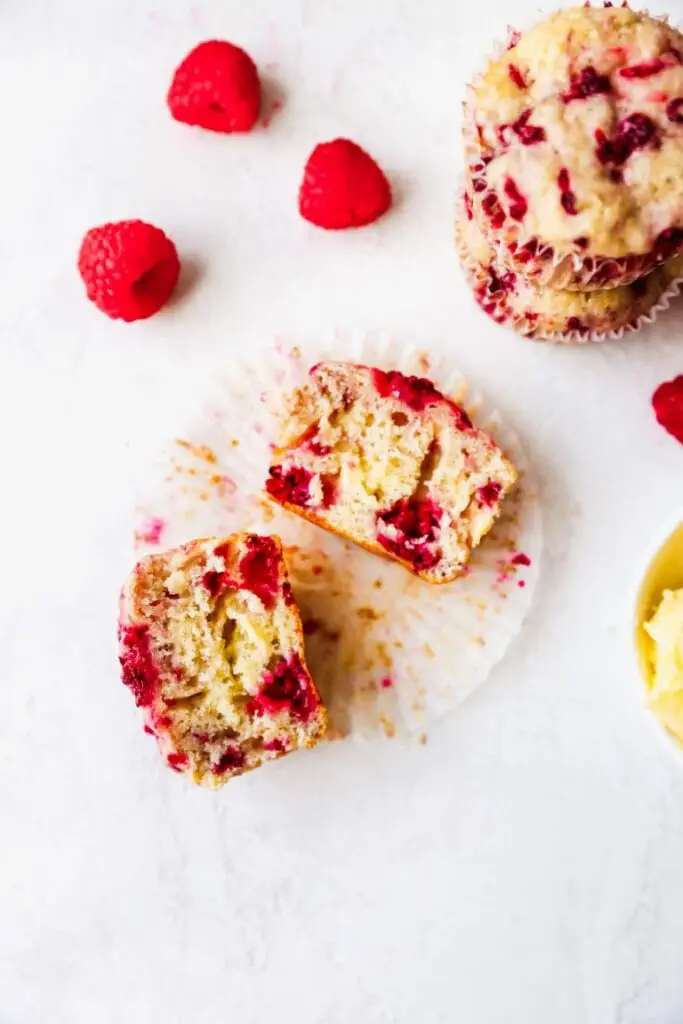 INGREDIENTS
Monkey Bread Muffins
1/2 Cup Musselman's Apple Butter
1/4 Cup Brown Sugar
2 Tablespoons Butter
1 Can of Refrigerated Store Bought Biscuits, 8 biscuits
Additional Brown Sugar for Topping
Cream Cheese Glaze
1 ounce Cream Cheese – room temperature
1/4 Cup Powdered Sugar
2 teaspoons Whole Milk