It is critical to know what your visitors do on your website. You should be aware if a significant portion of your site's visitors abandon the ordering process before completing their purchases. It's possible that you're having trouble navigating this page. It might boost your sales by a factor of 200 if you fix it. This is just one example of the many reasons you would wish to do a comprehensive analysis of the people who visit your website.
Statistics packages are available with the majority of website hosting services, and these can be studied at your leisure. If you're unsure of its location, you should contact your hosting provider and inquire. In order to keep tabs on youmarketing efforts, you'll need statistics. Don't be afraid to pay for a service that can help you track your website's traffic. You don't want a counter that only tells you how many people have visited. The information you'll be omitting will be critical to improving your site's flaws.
The traffic logs provided by a reputable web hosting service can provide significant information on the sources of traffic to a website, such as search engines, directories, and other links.
Unfortunately, web hosting firms sometimes provide traffic tracking in the form of raw traffic log files or other cryptic forms that are difficult to decipher. Log files are simply collections of text entries that record events that have taken place on the website. The raw log files can't tell you anything about what your visitors are doing. Consider a traffic-logging package if you lack the patience to sift through these enormous logs.
It comes down to employing a log analysis software or signing up for a service that logs traffic on your behalf. A traffic logging service that is hosted off-site may be easier to use and more cost-effective than one that is hosted on-site. In terms of traffic monitoring, WebTrends Live and HitsLink are two good options that are hosted remotely. A more involved system, WebTrends Live is best for larger e-commerce companies. "SuperStats" is another traffic logging service that is worth checking out.
There are no log files used by these services. On any page you'd like to track, a little line of code is usually added to it. When the page is browsed, data is stored on a distant server and can be accessed in real time in the form of charts and tables.
Log analysis software is often expensive and difficult to implement. In addition to commercial software, free log analysis tools like Analog are also available.
There are a number of metrics to look for in a good traffic recording service:
How many people visit your site?
Where are they from?
3 How are visitors finding your site?
4: What traffic is coming from search engines, links from other sites, and other sources?
5. What keyword search phrases are they using to find your site?
6:6 What pages are frequented the most-what information are visitors most interested in?
7 How do visitors navigate within your web site?
To maximize your web site's return on investment (ROI), you must know the answers to these and other important issues.
Analyzing all of your tracking software's statistics is the most critical part of keeping track of your website's visitors. Hits, visitors, and page views are the three most important metrics for measuring your total success. Whenever a photo or a page is loaded from your server to a visitor's browser, it is recorded as a hit. Hits, on the other hand, can be deceptive. It's a meaningless piece of information for your website.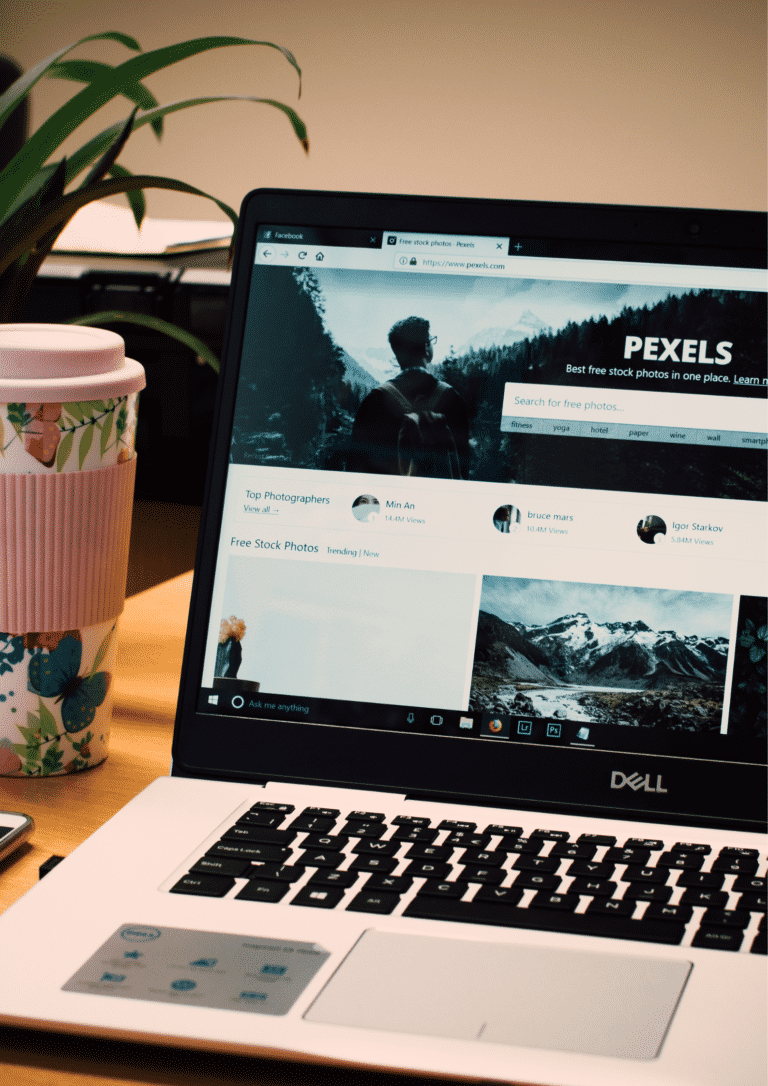 The most essential metric for a website is the number of page views and visitors. For one thing, it provides you a good idea of what to expect. In the first place, how many people are visiting your site, and in the second place, for how long. If you have 250 visitors and 300 page views, you can infer that most people only view one page on your site before exiting.. It's generally a good idea to improve the content on your site if you're getting less than two page views per visitor.
The more visitors you get and the more page views you get each visitor, the better off you will be! Always keep an eye on this metric to see how your website design and marketing initiatives are progressing.
Another useful metric to keep an eye on is the number of unique visitors. Repeat visitors will not be counted as new unique visitors if they have already visited your site once. This is a great approach to keep tabs on who is coming to your website for the first time.
When it comes to measuring how "sticky" your website is, look no further than the number of page visits each day. Page Views divided by the number of visitors is a useful metric to keep track of. Using this data, you can see if your material is interesting and if visitors are spending a long time on your site.
If you're a little apprehensive about online traffic stats because of the enormous amount of information available, you're not alone. In-depth web traffic analysis can benefit from many other types of statistics, but the ones listed below can tell you a lot about your site's visitors and how well it performs as a whole. Remember why this information is out there: it's for a purpose. To use it, all that is required is for you to do so.