Choosing the perfect ring for your partner is not much more than a nightmare. With the availability of many options in the market, it can be challenging for you to choose the right one. However, as per the latest trends, the demand for hidden halo engagement rings is on the rise, showing no signs of slowing down.
The hidden halo setting is fashionable and combines a traditional look. However, if you are unfamiliar with this type of engagement ring setting, you have landed in the right place. Here we will discuss what exactly is a hidden halo ring setting and the reasons to buy it.
So, let's jump in:
What Is A Hidden Halo Engagement Ring?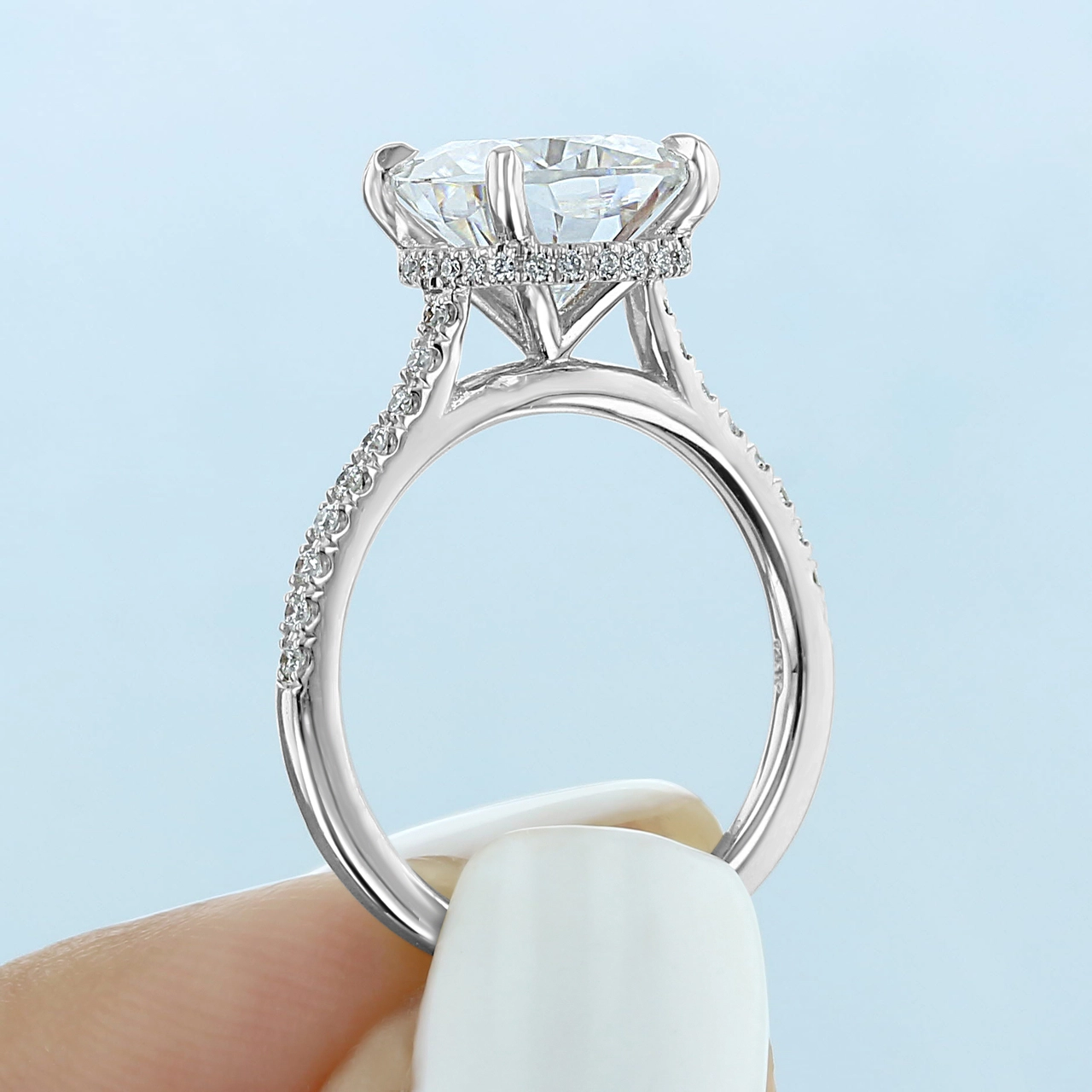 A hidden halo ring is a type of setting in which the center diamond is placed at the top of halo accessory diamonds. From the top, it may look like other custom diamond rings, but from another angle, you may notice the halo. When viewed from the top, you can't notice the halo at all.
This type of engagement ring is perfect for brides who want something simple with a charm. A hidden halo is what makes the engagement ring stylish, modern, and unique.
4 Reasons To Buy Hidden Halo Engagement Ring
So now you have a glimpse of what a hidden halo setting is, let's discuss some of the reasons to buy it. So, let's get started:
It Works With The Diamond Of Any Shape
While many options are available on the market, not all work with diamonds of all shapes. A hidden halo setting, on the other hand, can complement any shape diamond. It not only works well with various diamond shapes, but it also allows other diamonds to be included in the band without causing clutter.
It Can Make The Center Stone Look Bigger
The beauty of the halo setting is that it can make the center stone look bigger from several angles. However, you won't be able to see the center stone from the top view. The halo setting can make the center stone look 15% bigger.
It Is more Cost-Effective Than Other Engagement Rings
The cost is a major factor that helps you decide whether buying a hidden halo engagement ring is worth it or not. However, most people often prefer to buy a halo engagement ring due to its price. But it is wise to know that the price of a hidden halo and halo engagement ring is almost the same. There's no major difference.
The hidden halo setting doesn't need as many diamonds and is priced in a way that fits your budget.
It Gets Mixed With Other Metals
Another reason to choose a setting with a hidden halo is that it is easy to combine with other metals without changing the overall look.
Conclusion
So, is investing in a hidden halo engagement ring worth it or not? Well, the answer depends on the buyer's needs. For example, if you want to keep the ring simple but it should have a charm that turns heads, then going for a hidden halo can be your best bet.