Fashion is about more than just clothes. Then shopping and styling. Than coveting and purchasing. The fashion industry is a multi-million dollar industry that provides hundreds of thousands of jobs to people all around the world.
From the designers in Parisian ateliers to the shop floor force in Ireland. And when you love fashion and truly love it, you're always going to want to be a part of that. But how?
What do you do when you're sixteen years old and you want to work in fashion? Or you're twenty-six and you want to break into the biz? Is it really that simple? Or can it be as cutthroat as they say?
And, most importantly of all, what job opportunities are available to you as someone who wants works in fashion?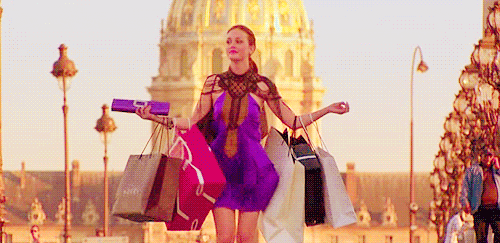 Retail
To start with, there's always retail. And this is something that a lot of people won't always think about when they think fashion.
But when it comes to the clothes you wear, it's a great place to start. Working your way from the shop floor up to management in the company is entirely possible without any formal qualifications in the beginning.
And if you want to move into another field after University, having retail experience is still invaluable.
Stylist
If you've always enjoyed dressing up and styling clothes on yourself, others, and dolls, then becoming a stylist could be the ideal career path for you. Here, you're going to want to think about getting experience.
You can get fashion degrees in the field, and related, but getting styling experience and building up your CV is important here. And if you want to make it, you must also network in the industry.
Journalist
But if your passions don't particularly lie within the physical space, you still have options. Maybe you want to write?
If you love writing and words, then why not consider becoming a fashion journalist? Here, you can take qualifications in the field, or journalism – even anything creative or to do with the arts, and get an internship to then build up your career in the field.
Designer
But then, you might want to think about the design aspect of things. Maybe you've always had a creative flair and you'd love to design your own dresses or accessories or anything else?
Even if your current lifestyle doesn't support that, you have options. First, consider financing – from debt consolidation guarantor loans to business funding.
Then, launch your own thing. Or, consider going to art or design school and getting a design internship from there.
Blogger
Finally, there's also the new age option of blogging because fashion blogging is big. HUGE. And the ever-growing world of blogging is changing at an incredibly rapid pace.
So, if you do want to write about fashion or take pictures, start your own blog now. Get into the rhythm of it, take it seriously, run it like a professional business and then see where things take you.