During the interview, Mr. Ballen discusses his near-death experience in Afghanistan, his family life, and the narrative that brought him to tears.
One of John's missions at this time two years ago was to raise money and awareness for a veterans charity he had created, following his near-death experience while serving in Afghanistan.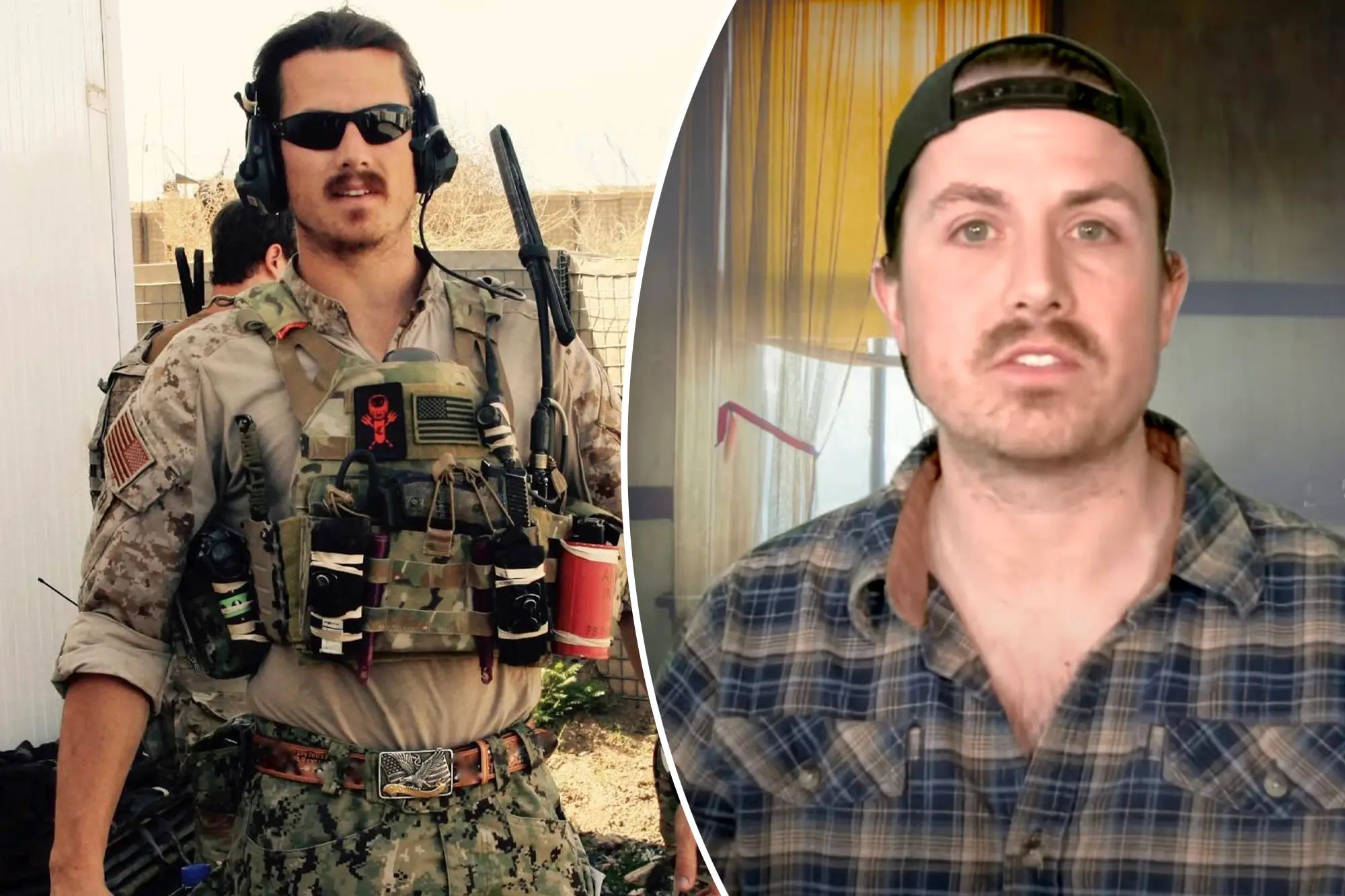 In an effort to share the tales of other veterans and his own, John took to TikTok, a platform that was just getting off the ground. He was a natural storyteller who was also interested in the potential benefits of social media.
During the same time as the Covid-19 pandemic was sweeping the globe and TikTok was joining the ranks of Facebook, Instagram, and Twitter, John decided to try his hand at telling a different type of storey.
It was in March of 2020 that John posted a 59-second video in which he explained the Dyatlov Pass mystery, in which nine missing hikers' remains were located in entirely unexplained circumstances.
It became an obsession for him and for his wife, who urged him to pursue it as a career, and he 'zeroed in' and made it happen.
Within a few months, he had a full-fledged profession in the strange, dark, and mysterious' after moving to YouTube and expanding the minute-long spooky stories into 20, 30, or even 40-minute long mini-documentaries.
His YouTube channel, MrBallen, has hundreds of videos ranging from spooky campfire stories to true crime, unexplained disappearances, and survival stories to mind-blowing mysteries, and he soon had an army of committed followers, with nearly six million subscribers.
His podcast MrBallen: Strange, Dreadful, and Mysterious Stories was released last month and has since become one of Spotify's most popular programs in the United States.
In an interview with Metro.co.uk, John recounted how a near-fatal grenade attack in Afghanistan led him to discover his true calling as a storyteller.
I didn't plan anything, John admits.
It seemed like I was constantly missing out on possibilities.' At the end of my high school and college careers, I had no idea what I was going to do next.
'So I decided to put myself out there and try out for the Navy Seals.'
In 2014, John was 'gravely injured' while serving as a Seal in Afghanistan after completing the grueling training regimen that is known for its brutality.
John was a Navy Seal for numerous years before he was forced to retire in 2017 due to a grenade attack he sustained.
As a result of his near-death experience, John was medically discharged from the military in 2017 and blamed his "just being really bad-tempered" behavior on the injuries.

He admits, 'I was just a little bit furious a lot.' In my defence, I believe I was in denial about the situation.
Family and friends compassionately intervened on John's behalf and urged him to seek counselling, which had an "unbelievable" influence on his mental health, John says.
As a result of the therapy, "I moved from this bitter, furious person to having the opportunity to understand what was going on, putting it to rest and making peace with it."'
For John, the former Navy Seal and founder of Elite Meet, TikTok led to YouTube, a podcast, and MrBallen, the home of the bizarre, dark, and enigmatic.
No matter how depressing or upsetting the stories MrBallen tells are or how much time he devotes to researching and memorizing every last detail, his mental health is unaffected.
Because of this, John believes he can put himself in the victims' shoes, which allows him to stand out from the crowd in a crowded market, and he puts the emphasis on the victims rather than the criminals.
No matter how gruesome or gory the stories are, John tends to focus on their impact on those who have been through them and the psychological trauma they have caused.
"Because, in the end, that's all anyone can relate to and comprehend."
Even though many of his videos contain graphic violence, John makes an effort to emphasize the victims rather than the perpetrators.
The experience of being assaulted by a maniacal murderer is something that John hopes he never has to go through, even though he was close to death during the attack in Afghanistan.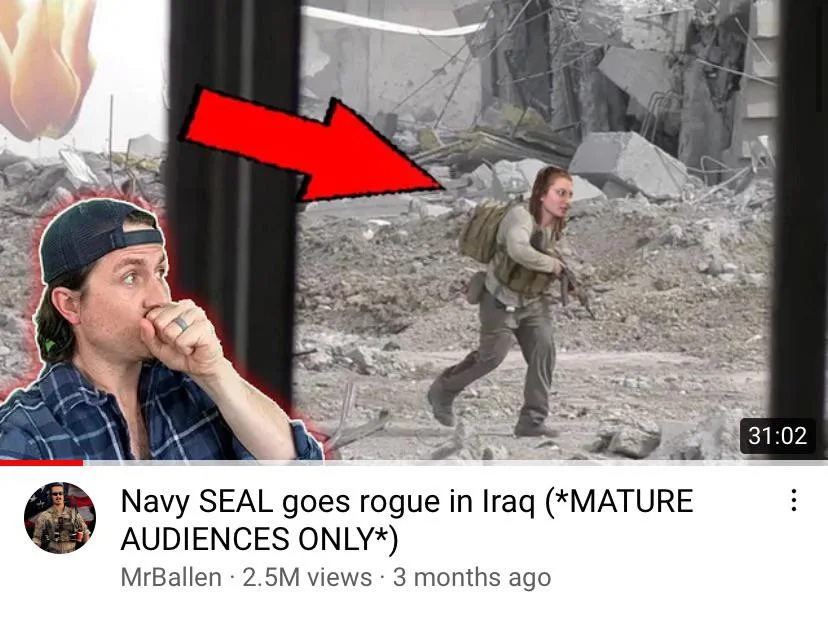 I can connect to the fear of being pursued and the anxiety that comes with being caught in an uncomfortable situation. In this way, you might nearly feel like you're in the shoes of someone who's going through a terrible ordeal. An effective means of conveying information.'
There is one storey in particular that caused John to break down in tears: that of Geraldine Largay, a 66-year-old woman who was lost on the Appalachian path for a month before she was found and eventually died.
In John's words, 'She abides by all protocols, stops where she is, and waits because she knows she has the best chance if she just remains put and waits,'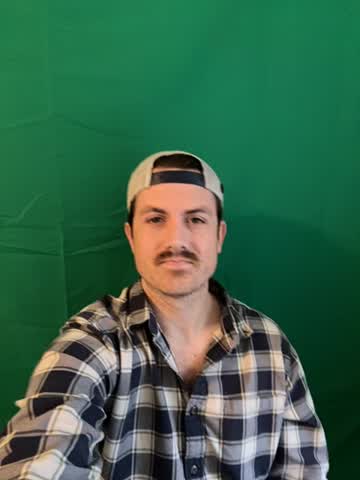 And she never wavered from her self-assurance and positivity. She was in the midst of the woods, in a tent she had erected, keeping a diary of her experiences. Nothing was occurring; she was alone.
'However, she came to terms with the fact that she would almost definitely die at the end.' They were full of hope for the future and the words "When you find me just know that I was at peace" were common in her letters to her husband and children.
My mother's death shocked me since she reminded me so much of my mother that it brought me to tears to read about her.'
'Even today, just thinking about it, I'm overcome with emotion!' Something about it was so horribly awful that it hit home for me.'
In addition to John, the father of three made the error' of presuming that one story was safe enough to share with his two young daughters.
My favorite story was about a crow that became friends with a young girl and would leave her gifts as a token of their friendship. So, he continues, the girls are still talking about the crow story.
It was about a big squid attack, and I made the mistake of showing it to them once — I thought it was an innocent narrative. The place where everyone's at!
When these divers are 30 feet below water, there is a really intense sequence in which these flashes of red-and-white surround them, and they don't know what it is.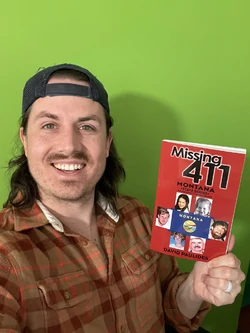 When the Humboldt Squid, a massive predator squid, attacks and begins snatching the fish, they are dragged down into the depths. But they are all still alive, and they are all still alive!
'However, they've developed a phobia of squids at night. They had to be convinced that the squid was not going to get them to sleep.
When it comes to the more claustrophobic and suspenseful stories MrBallen relates to millions of people, his children aren't quite ready for them yet.
From Reddit to Facebook and everything in between, the storyteller's social media following has grown tremendously since he started podcasting.
He is swiftly becoming one of YouTube's best-known content creators.
Despite his massive YouTube success, John concedes that the podcast's quick success is "a little bit hard to fathom.".
'With the podcast, I had high expectations, but to be finding myself among the ranks of some of the most established, wonderful creators in that sector is a little bit hard to fathom,' he said.
'I thought there would be many individuals interested in making the switch from YouTube, but the response has been far more significant than I had anticipated.
Having such a dedicated and caring fan base makes me feel incredibly fortunate, and I couldn't be happier about it.
There are presently only six episodes of Mr. Ballen's new podcast, compared to more than 200 on his YouTube channel, but this is expected to rise rapidly.
We release two new weekly episodes: a podcast-exclusive story on Mondays and a remastered, edited video from YouTube on Thursdays.
In one of his most popular YouTube videos, John tells the story of a child star who went on to perpetrate one of the world's most twisted, brutal, and heinous murders.
The well-known YouTuber is quick to reassure his followers that he will not be abandoning YouTube in favour of Spotify, Amazon, and "wherever else people get their podcasts."