Los Angeles is a city that represents magic for so many people. It's the City of Dreams, where everyone goes to pursue that itch for fame, success, and glamour.
Even if you're not about that life, it's hard not to want to try a taste. Here are a few ways that you can do just that.
Make sure to keep some travel budget tips in mind, as the star treatment isn't cheap, but saving in some areas can help you splurge in others.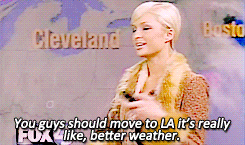 You don't need the luxe hotel
One of the ways to enjoy the star lifestyle without having to pay the star prices is to look away from the big resorts and prestige chain hotels found oh-so-frequently in LA.
While accommodation is rarely cheap, you can at least make it more manageable by looking at some of the more cool and usual boutique hotels, as shown at globalgrasshopper.com.
There, they show some of the hotels that ingrain the local multicultural feel, those that have a more communal hostel appeal (but with hotel service), and others that are a little more removed from the hustle and bustle.
Get around in style
Commuting around LA can be notoriously tough. So, rather than roughing it out with the rest of them, why not have a place to chill and really get extravagant while you make your place downtown?
Private car services like goluxe.limo let you really sit back and enjoy the ride, bringing their own TVs, Wi-Fi, and the plush seating so that getting through the traffic doesn't have to be as much of a slog.
Plus, it guarantees that you're going to make a big arrival, perfect for a night on the town.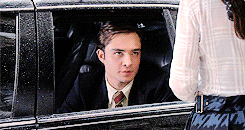 The star treatment
Of course, while you're out on the town, checking out the hippest clubs and seeing the frequent parties across the city, you want to make sure you both look and feel your best.
Los Angeles is a city of spas and salons, with places like planetsalon.com being a particularly indulgent treat that can make sure you fit in well with the glam and style of the locals.
See where the magic happens.
Of course, given that it's the home of the stars, it should be no surprise that Hollywood studio tours are all the rage in LA.
You can visit some of your favourite sets, get an inside look at how the world's biggest blockbusters are made, and sometimes you might even get a glimpse at a real star or a production currently underway.
What's more, popular as they are, studio tours aren't overly expensive, either, so you don't need to worry about it bloating your budget.
LA is the perfect place to dip your toes into the water of stardom and see what life on the other side is like, even temporarily.
It can all be a little exhausting, so you'll be glad to return to the comfort of home after, but it's one heck of a ride while you're there.