Stepping into the vibrant heart of Spinola Bay. I stumbled upon a hidden gem that has quickly become my favourite haunt and is nestled above the beloved Drinks and More shop.
This modern and elegant cafe and bar lounge combines the best of breakfast, brunch, lunch, and cocktail hours.
Join me as I share my personal experience at this trendy establishment and explore the wonders of Spinola.
When I walked into the cafe, I was met with a contemporary and refined atmosphere.
The interior was stylishly decorated with dim lighting and plush furniture to provide a relaxing and welcoming environment. The magnificent panorama of Spinola Bay from the lounge brought a sense of calm to the otherwise lively setting.
Spinolas Cafe – Breakfast & Brunch
Breakfast and brunch are Spinola's cafe and bar lounge specialities. Where customers of all dietary persuasions can find something they like. The dishes were delicious, from the traditional pancakes and eggs Benedict to the more novel avocado toast.
The morning was beautiful because of the perfume of freshly brewed coffee and the taste of freshly baked pastries.
Lunch
For those seeking a midday refuel, the cafe offers a diverse lunch menu that caters to various palates. Whether you crave a hearty salad, a gourmet burger, or a delicious wrap, there's something for everyone.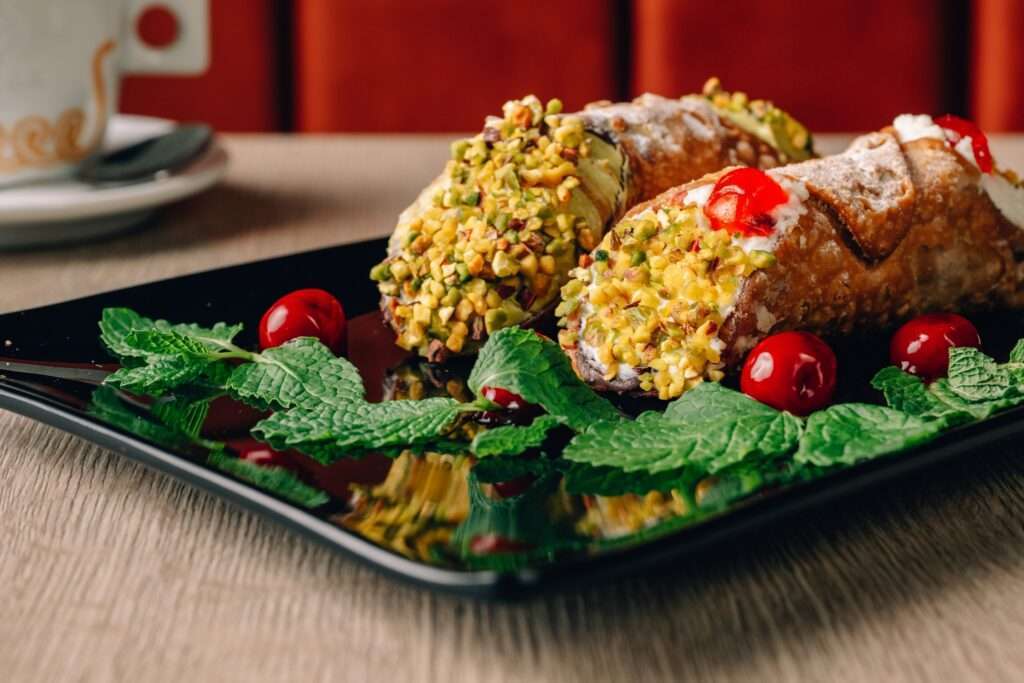 What impressed me most was the use of locally sourced ingredients—highlighting the flavours of Malta and giving each dish a unique twist.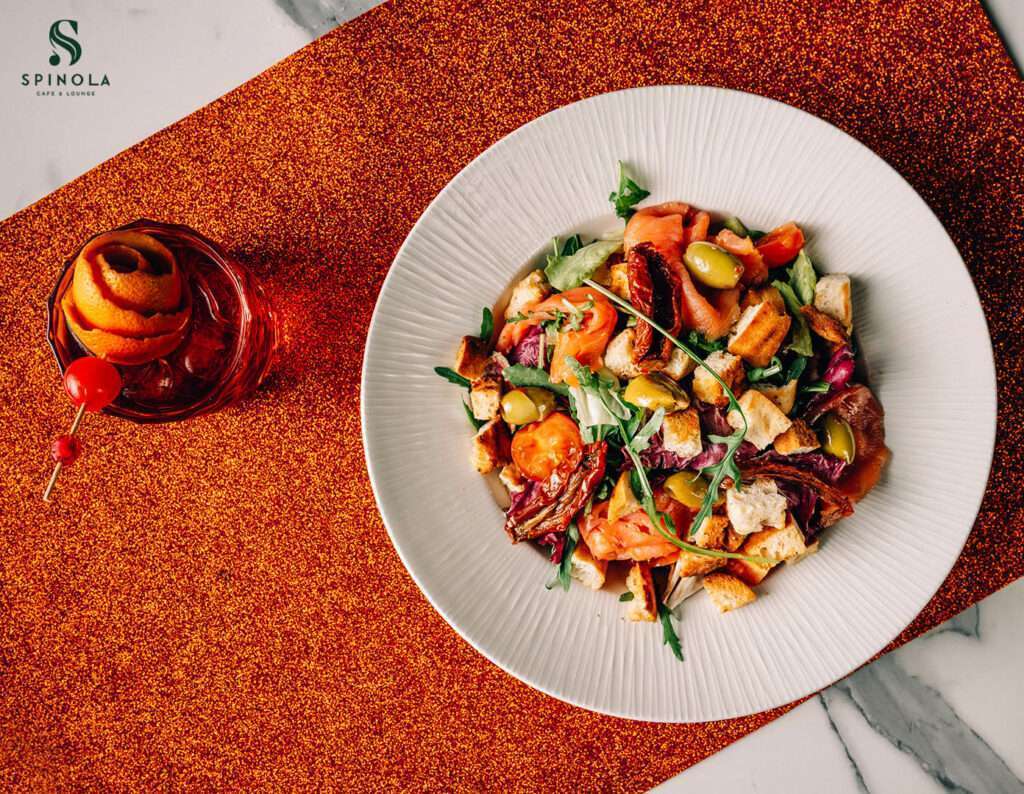 Cocktail Hour
When the sun starts to sets and the vibrant nightlife of Spinola begins to awaken, the cafe transforms into a trendy cocktail lounge. The bar boasts an impressive selection of libations, from classic cocktails to innovative creations.
I couldn't resist trying their signature Bloody Mary. Crafted with a secret blend of spices that gave it an unforgettable kick. The lounge's ambience and skilful cocktail-making made for a great place to unwind and take in the sights of Spinola Bay.
Fun Facts about Spinola:
Locals and visitors alike are drawn to Spinola Bay by its stunning scenery, colourful fishing boats, and lively atmosphere.
The bay is surrounded by numerous dining and shopping options, making it a popular gathering spot.
The Mediterranean Sea provides a stunning backdrop for strolls along the waterfront promenade in Spinola Bay.
In the warmer months, the bay hosts several festivals and events that celebrate Maltese history and culture.
Located above Drinks & More in Spinola Bay cafe, the new cafe and bar lounge has undeniably won my heart. Locals and visitors alike can't get enough of the place's cutting-edge elegance, delicious breakfast, brunch, and spectacular happy hour.
| | |
| --- | --- |
| Name | Spinola Cafe & Lounge |
| Location | Main Street, Spinola, Saint Julian's, Malta |
| Cuisine | Breakfast, Brunch, Lunch, Cocktails |
| Atmosphere | Modern and elegant |
| Opening Hours | 8:00 AM – 12:00 AM (Monday to Sunday) |
| Specialties | Bloody Mary, Avocado Toast, Gourmet Burgers |
| Features | Panoramic view of Spinola Bay, Locally sourced ingredients |
| Fun Fact | Spinola Bay is known for its vibrant nightlife and cultural festivals |