Pre-COVID-19, Dating was already challenging. With COVID-19, Dating has become more challenging.
On top of all the usual things you worry about – if you like them and want you back – now, you have to deal with certain hurdles associated with social distancing and self-isolation. Should you meet in person, or is it safer to meet virtually? But how can you get a relationship going when you're confined to your screens?
Flirting is tough during these unprecedented times. Whether you met someone online via a dating app or had a professional matchmaking service set you up, planning for a successful date during COVID-19 can be challenging.
Dating Anxiety During COVID-19 is Normal
If you have endless worries about the pandemic and finding love during COVID-19, don't worry – you're not alone. The rationale of the situation is already enough to feel stress. It's essential to accept that it's OK not to feel OK all the time.
Be honest with yourself: are you experiencing anxiety with Dating? What is the cause of the stress? Do you feel unsafe about dating right now? If it's the latter, know that it's OK to wait until you feel comfortable. There's no rush. Preparing to date may be the first (and only) step you take right now.
When approached intentionally and with a healthy mindset, Dating can boost your mental well-being. Reaching out to date a person virtually or in person can help you manage your feelings of loneliness.
But again, don't date because you have to. When you feel ready, find love (safely) during this pandemic.
Practical Dating Tips During COVID-19
Figure Out What You Want
COVID-19 has made casual dates and meet-ups riskier. While this can be frustrating, it also means you have the opportunity to be more selective with the people you match with, talk to and eventually date. To do this, determine what you're looking for in a committed relationship or from a date.
Consider the following questions:
What are you looking for on a date? Are you more interested in something casual and brief?
What is more important to you? Physical attraction or companionship?
What does your ideal relationship or dating scenario look like?
Do you want to date someone with similar aspirations, lifestyle or political views?
Answering these questions can help you better understand what you want. If you're dating via online apps, these questions can help you filter out your profile. For example, if you want something casual, filter out people looking for a serious relationship. Use these features, to be honest with a potential date about what you want.
Communicate and Stick with Your Boundaries
COVID-19 has affected everyone differently; people have different comfort levels when it comes to meeting up or dating. Many dating apps have features to help you determine your comfort zone around COVID-19; you should still communicate to your potential dates about what makes you feel secure, comfortable, and safe.
For example, you can meet with a potential date through video chat first before going out on an in-person date. Should you meet in person, make sure that you and your date wear masks and practice social distancing.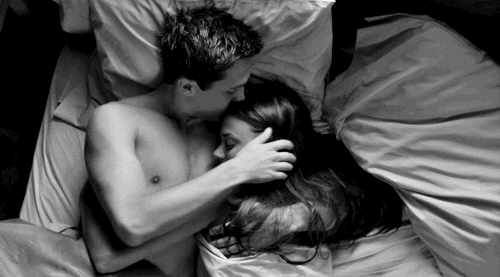 During the meet-up, be honest with your date about your expectations. Also, trust your gut. If your date pushes you to do something uncomfortable or dismisses your boundaries, they may not be suitable for you.
Embrace Connection and Authenticity
It's natural to seek out stability, clarity, and safety in your relationship. Modern dating culture, however, emphasizes low accountability and more casual interactions. As a result, people feel pressured to be chill, play it cool and minimize their expectations – which shouldn't be the case. Subscribing to these dating expectations and norms results in uncertainty and anxiety in many relationships.
One way to beat this is to embrace connection and authenticity intentionally. Let your true self shine through, whether you're dating someone in person or via video chat. Your dating profile should reflect who you are; don't be afraid of showcasing your true self through your questionnaires, photos, or bio. If you're a big fan of Disney princesses or are looking for someone to exchange Wednesday Addams quotes with, let them know.
Authenticity can help you make more meaningful connections. Look for people who appreciate your quirks, share your interests, and allow you to be who you are.
Don't be afraid to take your time. Remember: COVID-19 Dating is a slow dance. So enjoy it at your pace and use it as an opportunity to get to know other people.
The final rule of Dating during a pandemic is to stay healthy. If you're concerned about health risks, stick to virtual options or if you're going to meet in person, try physically distanced date ideas like outdoor lunches or socially alienated dates.
Whatever you end up doing, always wear a mask, wash your hands and follow public health guidelines. Also, remember that your dating life can also impact the people surrounding you, especially those you live with. Take things slowly. It's OK!