There's a lot of anxiety when it comes to wedding planning. One of the main reasons that many people find it hard to get excited about planning a wedding is that they are overwhelmed by all the details and responsibilities that come with it.
Even though it's just one day, a lot goes into planning! Thankfully, there are ways to make the entire process a little easier, so keep reading on to learn more!
Booking as many services as you can with a single vendor
One of the best ways to make your wedding planning easier is to find vendors that offer more than one service. For example, a florist can do floral arrangements, bouquets, and bouts for you. Sometimes the venues will also provide catering.
Choosing multiple vendors can help reduce stress, and it's always nice to find someone with a good track record and who is willing to work within your budget.
However, it's still important to ask questions and take your time. Sometimes getting vendors that offer multiple services could mean it's more expensive in the long run.
Hire a wedding planner for your wedding
Utilising wedding planning services can be a major game changer, plus this will drastically help reduce stress.
Couples hire them to plan and execute all the arrangements for their wedding day, from the venue setup and catering to the design of table settings and décor.
A wedding planner will take care of every detail for you, so you can enjoy your day without worrying about a thing. Planning a wedding is not an easy task, which is why many people decide to hire a wedding planner. This will save you time and money in the long run.
Set realistic expectations
Everyone deserves to have their dream wedding, but you're also going to have to be realistic with yourself too. It helps you avoid getting stuck in a rut and paralyzed by a series of decisions that don't align with your priorities. You can start by creating a list of wedding items that are the most important for you.
These can be things like the venue, the guest list, the menu, or the tuxedo. Once you have created your lists, cross-check them to see which items are more important than others. Then, focus on the most important ones and disregard the rest. Those tiny details don't always matter, so why not focus on the big picture instead?
Take time out to relax
Couples often forget to take time out for themselves to reconnect and recharge. This can lead to burnout and stress. However, it's important to remember why you are getting married and to set aside time for yourself.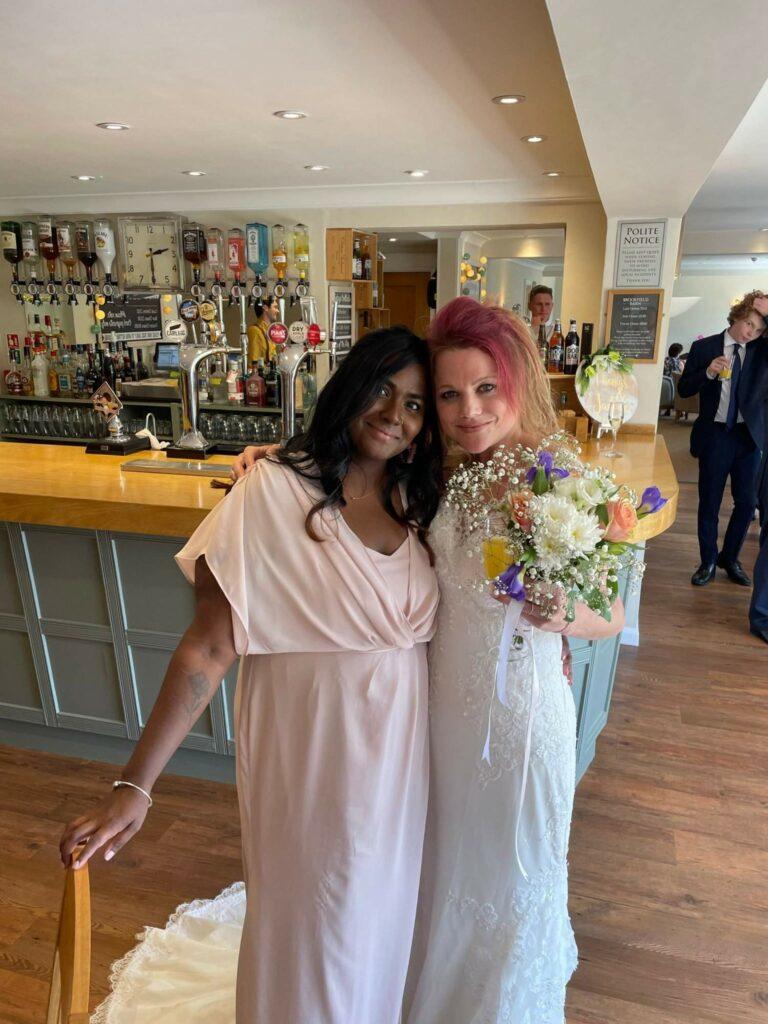 Taking time out to relax can be as simple as reading a book. Or try a yoga class. Exercising can release endorphins, which are natural pain relievers. They can also boost your mood and help you to be more optimistic. If you're not in the biggest rush, why not just take some time out?
Avoid overthinking
The last thing you want to do when planning a wedding is not to overthink things. There are certainly more fun ways to spend your days and nights. It would help if you also remembered that a successful wedding is a collaborative effort.
Take the time to brainstorm and collaborate with your loved ones. Getting everyone on the same page is the best way to be a happy bride and groom.
After all, if you're not happy with the final product, how can you expect guests to be? Luckily, you can always hire a professional if you need a hand!