Many individuals have expressed their dissatisfaction with the year 2016, but the truth is, every year consists of both challenges and blessings. Perfection is elusive, and there will always be a blend of ups and downs in every year.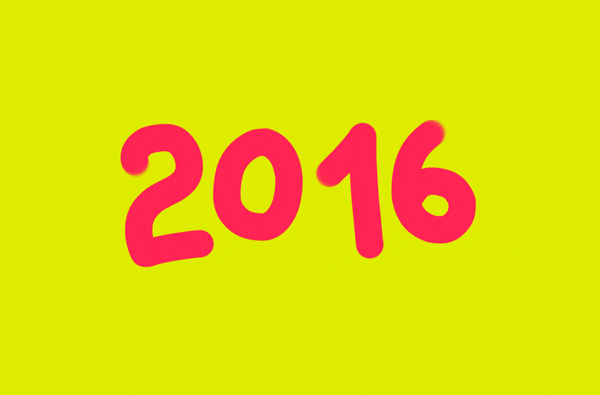 Throughout this year, I've experienced moments of joy and challenges that brought sadness. Amidst it all, the power of support and assistance has been an undeniable force in navigating through life's ups and downs. I hold immense gratitude for one particular blessing in these past months: my family and friends.
At the age of 26, I've come to recognize the true allies I can rely on, a realization that I value above all else. But let's shift the focus from my personal journey for a moment. Here's a glimpse into the events and occurrences that shaped the year 2016.
JANUARY
January 1
After floods along the Mississippi River killed 31, Exxon Mobil Corp decided to close a plant in flood-threatened Memphis.
January 6
"Star Wars: The Force Awakens" breaks the North American box office record, passing the $760.5m taken by "Avatar."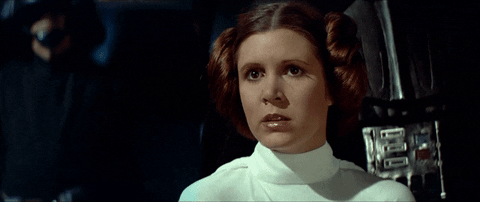 ​January 8
Joaquín Guzmán, widely regarded as the world's most powerful drug trafficker, is recaptured following his escape from a maximum-security prison.
January 10
David Bowie, English singer, songwriter, and actor, Dies.
Jan 14
Jan 18
Oxfam publishes a report stating world's 62 richest people are as wealthy as half the world's population.
Jan 23
Blizzard delivers record snow to 80 US states, New York had 30 inches of snow. Washington 28 inches at least 15 killed.​
Jan 25
British rowing team becomes the first female crew and the first crew of four to cross the Pacific, from San Francisco to Cairns in 257 days.
Jan 28
The World Health Organization announces an outbreak of the Zika virus.
Jan 30
104th Women's Australian Open: Angelique Kerber beats Serena Williams (6-4 3-6 6-4).
---
February
Feb. 1,
WHO declares a global public health emergency over the rapid spread of like-linked conditions.
Feb 5
Computer hackers try to steal 1 billion from the Federal Reserve Bank of New York using Bangladesh banking codes, steal 81 million before a typo alerts authorities​.
Feb 10
Venezuelan government ordered more than 100 malls to close early to save electricity due to drought caused by El Niño.
​Feb 12
Using NASA data, Britain's Ordnance Survey posts a Mars map on Flickr.
Feb 15
58th Grammy Awards: Best Song "Thinking Out Loud" by Ed Sheeran, Best Album "1989" by Taylor Swift.
Feb 17
Nike ends the endorsement deal with Filipino boxer Manny Pacquiao after making TV comments that gay people are "worse than animals."
Feb 17
Chief executive Tim Cook confirms Apple will contest an FBI order to unlock the phone of San Bernardino gunman Syed Rizwan Farook.
Feb 21
A lock of John Lennon's hair sells for $35,000 at an auction in Dallas, Texas.
---
March
Mar 14,
President Putin orders Russian troops out of Syria.
Mar 20
Barak Obama becomes the first US President to visit Cuba since 1928, arriving for a 2-day tour.
Mar 22
Suicide bombings at Brussel's Zaventem airport and Maelbeek metro station leave around 28 victims dead and 260 injured, ISIS claimed responsibility.
​Mar 23
GPR investigation of Shakespeare's tomb at Holy Trinity Church in Stratford concludes that Bard's skull probably has been stolen.
---
April
Apr 5
San Francisco became the first US city to mandate paid parental leave. ​
PayPal cancels a $3.6 million investment in North Carolina after the state passes anti-gay legislation.
​Apr 6
The first baby born with DNA from 3 parents through mitochondrial transfer in Mexico ​Apr 7 –Longest-ever captured python found on Penang in Malaysia (26ft/8m).
Apr 12
Breakthrough Starshot: scientists and internet entrepreneurs, including Yuri Milner, Stephen Hawking, and Mark Zuckerburg, announce an interstellar project to send robot spacecraft to Alpha Centauri.
---
May
May 2
Leicester City wins the English Premier League title after starting the season at 5,000-1 odds.
​May 10
Indian fertility clinic announces that a 70-year-old woman has successfully given birth to a baby boy.
​May 21
EgyptAir flight MS804 goes missing over the Mediterranean on the route Paris to Cairo.
May 27
Three ships in 3 days sink, carrying immigrants across the Mediterranean, drowning over 700 people.
​May 28
Harambe, a gorilla from Cincinnati Zoo, is shot after dragging about a boy who slipped into the enclosure.​
---
June
June 12
Cristiano Ronaldo became the first footballer to top Forbes' Highest-Paid Athletes List, earning $88 million.
Orlando nightclub shooting
June 3
Muhammad Ali, American boxer dies.
June 14
The first mammal made extinct by human-induced climate change was announced – the Bramble Cay melomys from Torres Strait.
June 23
The United Kingdom votes to leave the European Union in their "Brexit" referendum
June 24
British Prime Minister David Cameron resigns after the UK votes to leave the EU
​June 28
The hole in the ozone layer has shown signs of healing for the first time.
---
July
July 2
A large lorry bomb in Baghdad kills at least 125 people and wounds 150; Islamic State claims responsibility.
July 6
South African athlete Oscar Pistorius is sentenced to 6 years in jail for the murder of his girlfriend Reeva Steenkamp in 2013.
July 14
Bastille Day Terrorist Attack In Nice, France
July 21
Boy killed by an alligator in Disneyland Florida
July 28
The earliest evidence of cancer was found in a 1.7 million-year-old toe fossil from Swartkrans Cave, South Africa, published in "South African Journal of Science.
July 31
"Harry Potter and the Cursed Child," a play by Jack Thorne, with contributions by J. K. Rowling, is published worldwide at midnight.
---
August
Aug 12
Cannes becomes the first French resort to ban the burkini.
Aug 16
Wildfire breaks out in San Bernardino County, California, engulfing 15,000 acres, prompting the evacuation of 82,000 people.
Aug 24
6.2-magnitude earthquake strikes central Italy, northeast of Rome, killing 268, injuring 400.
---
September
Sept 21
Facebook CEO Mark Zuckerberg and his wife Priscilla Chan pledge $3 billion to medical research to "cure, prevent or manage all diseases by the end of the century"
Sept 22
One of the world's most endangered birds, the hilarious kakapo, is now far less endangered.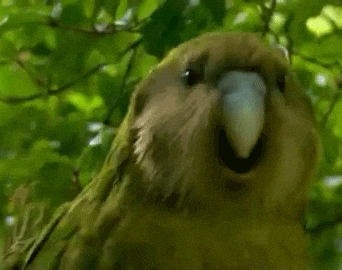 Sept 26
First US Presidential debate: Democratic nominee Hillary Clinton vs. Republican Donald Trump at Hofstra University.
---
October
Oct 13
American singer-songwriter Bob Dylan is awarded the Nobel Prize for Literature.
Oct 25
Paul Beatty becomes the 1st American to win the Man Booker Prize for his novel "The Sellout."
Oct 25
---
December
Dec 2
Sammy Lee, an American Olympic diver, dies.
Dec 4
New Zealand Prime Minister John Key resigns after eight years in office.
Dec 13
Alan Thicke, Canadian actor and songwriter, dies.
Dec 22
Franca Sozzani, 66, Italian journalist, Editor-in-chief of Vogue Italia (since 1988) dies.
Dec 24
Rick Parfitt, 68, British singer, songwriter, and guitarist (Status Quo), infection.
Dec 25
George Michael, 53, British singer (Wham!) and songwriter ("Wake Me Up Before You Go-Go," "Careless Whisper," "Last Christmas"), was suspected of heart failure.