Designer Judy Clark has brought a whole new look to Tweed. One of Scotland's most highly acclaimed designers, having recently won the prestigious style awards for best womenswear designer. He is bringing a new vintage and cutting-edge twist, which has impressed current popular culture, using vintage materials to create a modern-day look.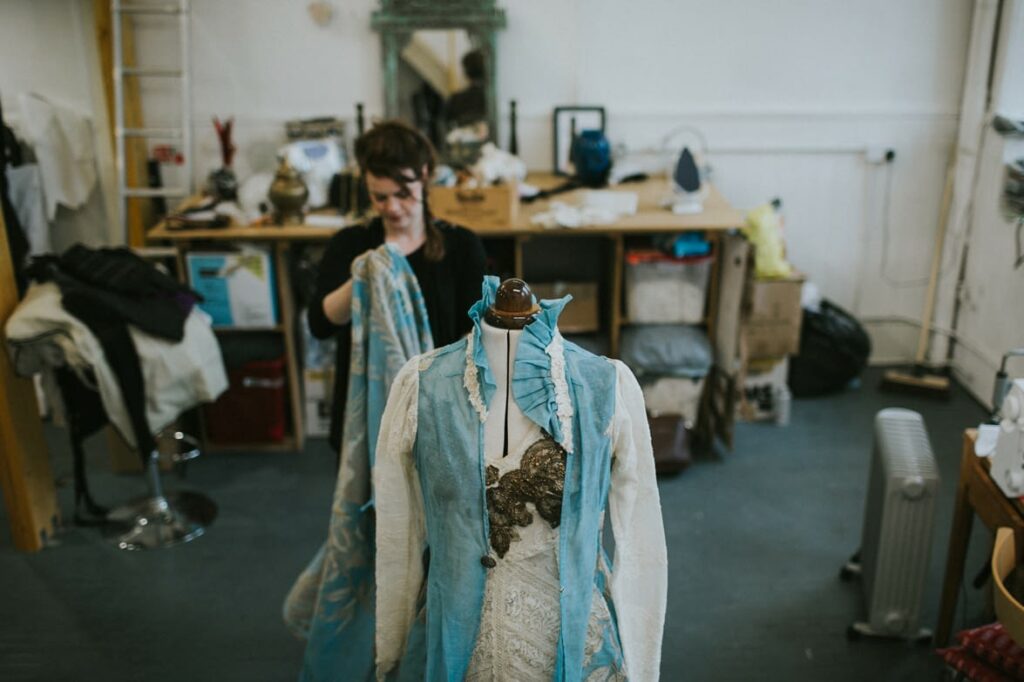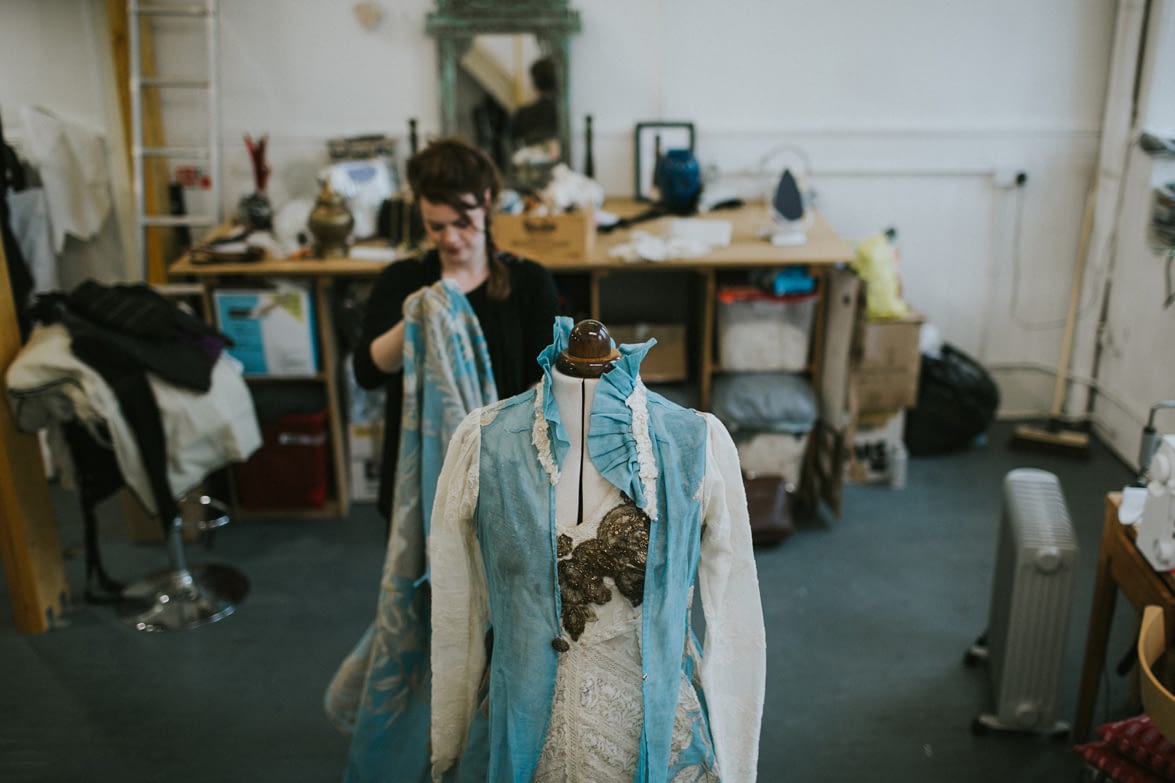 Clark is famed for her exquisite hand-tailored womenswear designs, comprising Scottish lace and antique fabrics such as Tweed and silk, giving her garments a very distinctive style.
Her creations transport you to a bygone era—a world of dresses, puffed sleeves, and skirts that come equipped with trains, ruffles, and even feathers. She has made the traditional Scottish quality into a moving canvas with her unique eye-grabbing pieces. Her pieces make a statement and will stand out from any crowd, no matter what they wear. Judy has had her work shown worldwide and all around the UK.
She has won the JOLOMO award for creativity and innovation and was also nominated as a designer of the year 2009/2010 at the Scottish Style Awards for creating the Ford Dress—a dress made out of Ford car parts; Ford sent Judy a box containing keys, a radio, dashboard components, seat covers, and two rear lights to use for her project.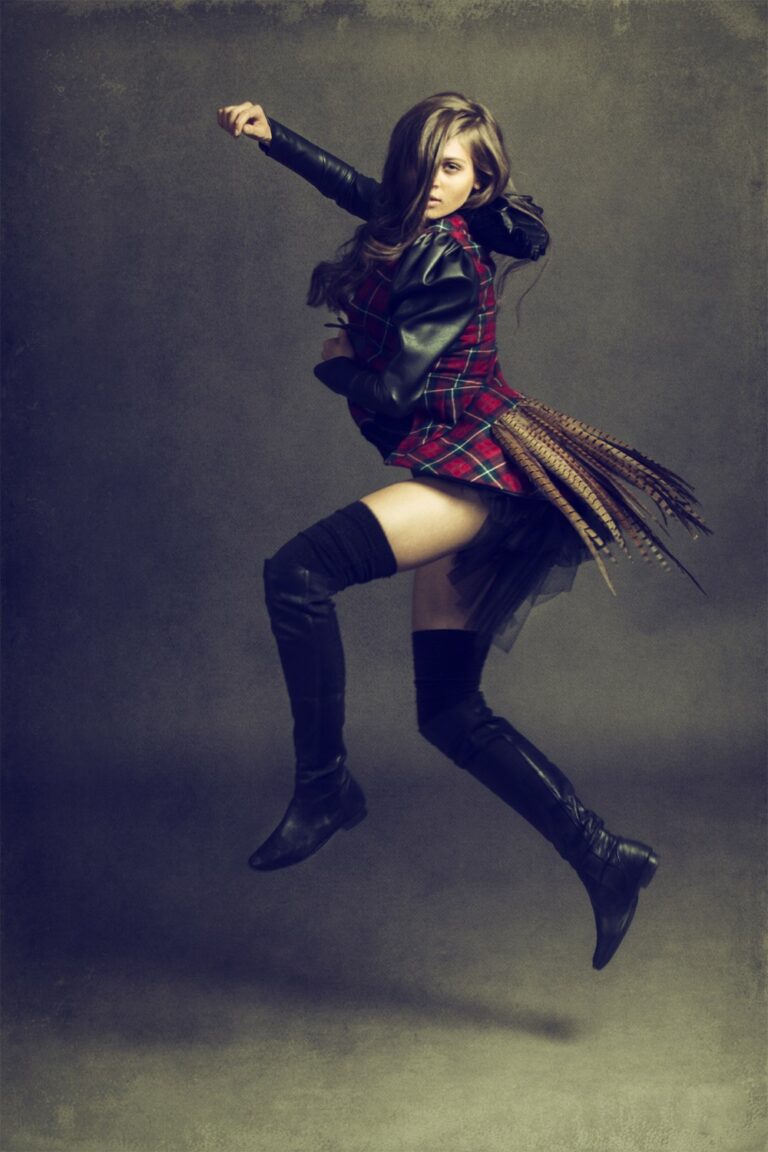 Having just won the 2013 prestigious style awards, she used a combination of Tweed, Lace. She called textiles to create her collection, which attracted the attention to the catwalk of lace dresses, steampunk frock coats featuring pheasant feather bustles that stunned the crowd.
She was quoted saying, "I was absolutely thrilled to win the award. It's a very prestigious title so I hope it will help move my business in the right direction. Things are going really well for a Scottish fashion moment."
Tweed has always been known for its upper-class posh older generation, with a little plain and same vintage look. The use of materials and textiles made from pure virgin wool dyed and spun in the Outer Hebrides of Scotland has now uplifted and is becoming more current.
Using Tweed within Judy's collections keeps her heritage close. The colors such as soft green, browns, purples, and blues inspire the mountains and moorlands from which much of the Tweed finds its origins.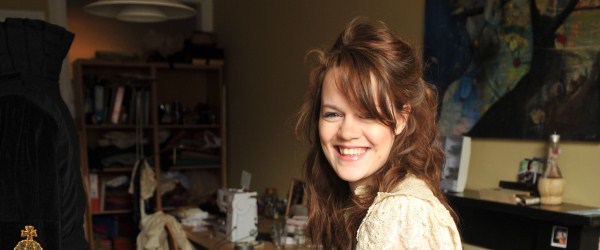 A cloth famous for its expensive personal feel, Tweed is a weave familiar to the fabric with such fine quality. Its bold and bright strong looks that only material produced in commercial quantities are made by traditional methods and is recognizable worldwide for its rich colors, which now has become the choice for top designers worldwide such as Judy R Clark.
Her unique attraction to the public, each piece is individually designed and tailored to create a unique and timeless garment that is handmade.
Customers can work closely with the designer choosing fabrics, buttons, and linings to make timeless clothing they truly treasure, starting by taking her collection of Tweed garments combining silks, tulles, pearls, and lace, along with some new pieces using cloth by Scottish Mills. The elements combine a woven tartan lace cloth with pearl embroidery and layers of lace. This gives her inspiration to unique vintage designs.
Judy Clark has been quoted saying "I've always been inspired by historical costumes and I love the shape of Victorian clothes and the beautiful silhouettes. I don't look at trends and I don't go by what the big designers say we should be wearing. I don't strive to be different from the rest; it just doesn't interest me at all. I make clothes that will fit in a timeless wardrobe and will work forever."
Clark's choice of fabrics often has a story to tell, making her designs personal and unique. There's a reason that draws her to those fabrics. They are usually not off the shelf, but tweaked and tampered with.
As for her designs and dresses, you need to study them like a piece of art, something you cannot remove your eyes from as it has such an intense and grasping way of creativity, you will want to look through the layers, touch it, and hold it up, that it's so eye-catching.
Judy manages to create things that you wouldn't think to accessories and pieces of material which gem in so well and using unique, not everyday fabrics such as Tweed. Making Tweed seem more approachable to and younger age group. You'll never just glance at one of her dresses; you'll want to hold it up, look through the layers, inside and outside.
She is now working very hard in her lifeWest End studio in Edinburgh, with a very bright and prosperous future ahead of her, and is planning to expand her business shortly and possibly go down to London. In 2014 Judy Clark will be launching her commercial range in Milan after having Italian Vogue visit her studio.